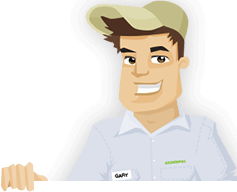 Needing your Lawn Cut?
Get Competitive pricing without the hassle
Book lawn mowing by a pro in Akron
Order lawn mowing now without calling around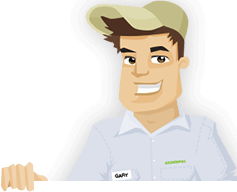 Needing your Lawn Cut?
Get Competitive pricing without the hassle
Book lawn mowing by a pro in Akron
Order lawn mowing now without calling around
Local lawn mowing services in Akron Ohio
compete for your lawn

Here are Best Lawn Care Services in Akron, OH as of Sep, 2019
Here are a few 5 Star Ratings from GreenPal users
Chris Engen
Grass Cut in Akron OH
Totally worth the five minutes I spent signing up. We had a specific job to do, some problem areas with the grass and our dog, but Michael was really helpful and explained what we needed to do. We got one quote from another local landscaping service in Akron, but they offered to charge us well over a hundred dollars. He didn't even charge us, they just gave us advice on it and asked if we wanted a cheap lawn mowing instead. We just moved to Chapel Hill, so our resources are limited, but we are grateful we found something like this to help.
Will Sykes
Grass Cutting in Akron OH
The app is super specific, but it works perfectly for people like me! I have been getting more into the real estate business, and there are so many things to keep track of. I have been trying to lockdown a reliable lawn care service near Ellet to take care of my homes year round, but it's been hard. Some companies don't want to commit for that long, others say they will and disappear after a few months. I can't say none of the local lawn mowers in Akron haven't, but I will say they haven't disappeared yet, so that's where i'm at so far.
Joanna Stevens
Lawn Cut in Akron OH
Pretty clever if you ask me! My husband used to work maintenance at Brookeledge Golf Club, and when he found out about GreenPal he was mad it wasn't available when he was mowing grass! As for me, I like it. We leave for the summer for a few months, so I schedule something with AMG to keep everything fresh at home. I know how the Ohio heat can cause some havoc on the yard, and I worked too hard on my garden to let the weeds get in. It didn't really matter who we hired, but AMG was the closest one to us in Akron, that's all.
Richard Vasquez
Lawn Cutting in Akron OH
Got tired of these little scams about coupons and special deals for cheap local lawn mowing in Akron. The guys that came over did such a terrible job I might as well have done it myself blindfolded. I told All Star Landscaping from GreenPal what happened and they helped me right away. Gave me the discount and everything, even though they weren't the ones who messed it up. If you ever hear about something like that going around Lane-Wooster, take it from me it's not worth it. GreenPal lawn care services are just as affordable lawn mowing, so I don't even know why I bothered in the first place with that scam.
Not in Akron, OH?
Here are GreenPal's lawn service areas
Lawn Mowing Cost Calculator
Find out the average cost for Lawn Care Services In Akron OH
How is it that a website is making it so much easier for people to contract local lawn mowing services in Akron, Ohio? In truth, we aren't doing much more than providing a platform for homeowners and businesses alike to meet and conduct business. Sure, we could trust that a few business cards in front doors would do the trick, but with the power of the internet so much more is possible.
With apps like Uber connecting people instantly, GreenPal does just the same for people looking for good deals on lawn care. You could rack through your city's directory and cross-reference every company you find yourself, or you could use GreenPal and have every quote delivered to your inbox. Your choice!
GreenPal works by becoming a space for lawn maintenance companies to have a profile online. Maybe every lawn mowing service should have their own website, but that does nothing for people like you to find them. In fact, in our tests we found that even with the right keywords, Google will only show you half the local results that are out there! The rest are corporate ads for big conglomerates.
You don't want that. What you want is cheap lawn mowing in Akron by someone you trust. Who else better to trust than someone who lives in the same neighborhood as you? greenPal connects you with local lawn mowers, landscapers, and professional arborists to get all of your yard work done. Unless you like the struggle of learning the process on Youtube, you can hire a cheap landscaper in Akron to take care of it for you.
The best part about Greenpal is that your results are truly local. A North Patterson Park resident will see companies based around them. Live by Falls River Square? Highland Square? What about as far out as Middlebury? We have companies in every area of Akron and the greater Cleveland area for anyone. This is exactly how lawn care is supposed to be!
About Akron Ohio
Akron is a city in Ohio, United States.
The city of Akron, Ohio resides as the fifth largest city in the state. As far as county seats ,go , this city, establishes as the county seat of Summit County since 1973, is one of the largest in the country. It sits just at the western part of the Glaciated Allegheny Plateau, forty miles from Lake Eerie. All that means is that a part of Ohio is rugged due to glacier movement from the last ice age. Since the 2015 estimate, Akron had a population of just under two hundred thousand, locking it down as the 119th largest United States city. The Akron, OH Metropolitan Statistical Area assumes control over Summit and Portage counties, and ended up having a combined population of seven-hundred thousand.
Simon Perkins and Paul Williams chose to develop the land that is now Akron because of its strategic location of Erie Canal. Because the city lies on this glaciated landscape, the two founders decided on a name that meant "summit" or high point.
Akron was derived from the greek word meaning just the same. The small township started out on the banks of the Little Cuyahoga River in 1825, and has grown in every direction since.
Among the many nicknames given to Akron, "Rubber City" and "City of Invention," along with a few other rubber-styled names, are popular. This was because Akron was a huge manufacturing center in the industrial age. Large corporations like Goodyear, FirstEnergy, and Charter Spectrum all did business in Akron, which helped boost the economy. Akron has birthed a few great American inventors, poets, and famous athletes. Lebron James and Steph Curry are few of the more popular athletes. It is also known as the Inventor Capital of the World. In a strange fact of history, Ohio and Akron were integral parts of the Underground Railroad for slaves, but the largest chapter of the Ku Klux Klan made its home in Akron as well.
Tired of unreliable lawn services?
So are we... See how it works
Recent lawns mowed in Akron, OH
by GreenPal's community of lawn care pros
Save Time, Save Money,
Book a great local lawn service now with GreenPal.