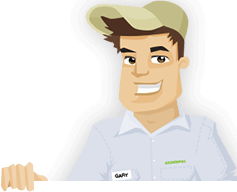 Needing your Lawn Cut?
Get Competitive pricing without the hassle
Book lawn mowing by a pro in Mission Viejo
Order lawn mowing now without calling around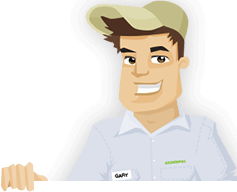 Needing your Lawn Cut?
Get Competitive pricing without the hassle
Book lawn mowing by a pro in Mission Viejo
Order lawn mowing now without calling around
Local lawn mowing services in Mission Viejo California
compete for your lawn

Here are Best Lawn Care Services in Mission Viejo, CA as of Aug, 2019
Here are a few 5 Star Ratings from GreenPal users
Otis Rusin
Lawn Mowing in Mission Viejo CA
I operate an apartment complex in the Aegean neighborhood of Mission Viejo, and I've always had a hard time getting every apartment building to have the same green lawn all around. I asked DGS for help with my complex, and they came out and found what needs to be done with each part of the space. They reviewed how well the grass grew around each part and planned a unique mowing and watering plan for each lawn. Within weeks, the grass started looking green around each unit. Now no one is avoiding specific units because the grass doesn't look great.
Thomas Vaughn
Yard Mowing in Mission Viejo CA
My weekly tennis sessions at the Felipe Tennis Center tire me out so much, but seeing my lawn look ratty or worn when I get back to my home in the Madrid neighborhood only makes it worse. But fortunately, I don't have to over-exert myself after I get out to the tennis court. I can contact Arborist United whenever I need to get my lawn cut. The yard care team always checks on the quality of my lawn to ensure that it is safe for cutting before they start. I appreciate that they do well with mowing my grass, but I especially like how the team is prompt and always cleans up after they are finished with the task at hand.
Mark Tirado
Lawn Cut in Mission Viejo CA
My home in the El Dorado Park is situated on a small incline, and that makes it hard for me to figure out how I can mow my lawn the right way. The Brothers regularly come to my home to help me measure my yard and find a plan for mowing while keeping it safe. They do well with mowing based on the proper height and are always careful with it. They even asked me if I wanted to keep the grass clippings. I told them I would take them so I could use them for lawn treatments. They are delightful in their work and do their best to help with every step.
Rhonda Salgado
Lawn Mow in Mission Viejo CA
My home in the Casta Del Sol neighborhood overlooks the nearby golf course. I've been jealous of how that place looks so beautiful and yet I can't get my lawn to grow. But Vince's Lawn Care helped me to fix that. The team came to my property and reviewing my soil to see what the issue was. It turned out the pH level was too low. They helped with a restorative aeration process with added seeding to help balance out the pH. They have also been providing me with a full lawn mowing service every month for about a year. I've been very satisfied with how well they work, not to mention how affordable they are.
Not in Mission Viejo, CA?
Here are GreenPal's lawn service areas
Lawn Mowing Cost Calculator
Find out the average cost for Lawn Care Services In Mission Viejo CA
Mission Viejo CA is an outstanding city in Orange County that is home to some of the best lawns around. Take a look at a new development like at Cordova Homes or an older neighborhood lined along the Santa Margarita Parkway, and you'll see just how beautiful the lawns in those areas are. These are places where everyone has yards lawns that look green and refreshed, not to mention they don't have weeds all around.
Now let's say you live in some place like Christopher Park or Sierra Hills and you've got a lawn that you're just not getting to work right. Maybe you've got some brown spots here and there, or you get lots of puddles of water around the space when you try to water the spot.
That is where we at GreenPal can help you out. We are proud to offer information on all the different lawn care providers around Mission Viejo CA that can provide you with the lawn care services you need.
Wouldn't you rather be taking in a round at the Casta Del Sol golf course instead of taking care of your Casta Del Sol lawn? Maybe you need some extra time to focus on your job or studies. Whatever the case may be, you can review the providers we have listed here at GreenPal to give you the help you deserve. You won't spend long trying to find someone near you either. Enter in your address, and you'll see the nearest teams around you alongside rough estimates of what they may charge for their services.
We have listings that highlight all the kinds of outstanding service providers that you wish to hire. Do you have a small lawn in Highland Park that is surrounded by lots of shrubs? You can find a provider through us. Maybe you run an apartment complex in Tres Vistas Estates, and you need to get a shared lawn or several smaller lawns covered. Again, you can review our listings to see who can help.
You will find many lawn care teams through GreenPal. These include many who have listings with the Mission Viejo Chamber of Commerce. More importantly, you can ensure that the teams you look for are certified and capable of giving you the help you require for keeping your lawn looking its best.
You can switch between providers if needed too. You can use the GreenPal app to review your current contract with someone and to switch out to a different provider if necessary. Don't forget that you can leave reviews of any groups you utilize through the app. Every review is authentic and based on a real transaction through GreenPal.
Check with us at GreenPal for when you need to find a lawn care provider in Mission Viejo California that you can trust. The odds are you will find a lawn care team in the city that will help you get the most out of your lawn and give you the beautiful space that you have always wanted.
About Mission Viejo California
Mission Viejo is a city in California, United States.
Mission Viejo CA is located in the middle part of Orange County. The city is a master-planned community and is named for the Spanish land grant that the city was founded off of. The area is a predominantly residential space.
Mission Hospital serves people around the southern end of the city near Crown Valley Parkway. The hospital is the largest employer in the city with about 2,400 people working here. One of the two locations for the Children's Hospital of Orange County is located here. Saddleback College is also found a little further south along with the Shops at Mission Viejo shopping center.
Lake Mission Viejo is found in the central part of the city. The Market on the Lake Shopping Center is located on the side.
The Marty Russo Youth Athletic Park is situated to the north of Lake Mission Viejo. The park is home to five soccer fields and eight baseball fields. There are also various cycling paths around the city with many of them having been used for road cycling events during the 1984 Summer Olympics.
Students are served by either the Saddleback Valley or Capistrano Unified School District depending on the location one is at. Six high schools are covered within the district.
Mission Viejo CA is the country's second-largest planned community to have been prepared as a single master-planned development. About 95,000 people live in the city. Many of these people live in lush tree-lined neighborhoods. The city was recognized by the National Arbor Day Foundation for its immense tree spaces.
Prominent landowner John Forster first owned the land Mission Viejo is on. The area was primarily used as a grazing land space for cattle. Donald Bren of the Irvine Company was tasked to produce a master-planned development in the 1960s. The area was developed with homes that were situated on the hills of Mission Viejo with the roads along the valleys. The houses were also contoured to fit around the area. The community grew in size and would soon be incorporated as part of Orange County in 1988.
The city is south of Lake Forest and is to the west of Ladera Ranch. I-5 is located on the southern end of the city. The Foothill Transportation Corridor or Route 241 is on the northern part. Trabuco Canyon is also located near the north.
Tired of unreliable lawn services?
So are we... See how it works
Recent lawns mowed in Mission Viejo, CA
by GreenPal's community of lawn care pros
Save Time, Save Money,
Book a great local lawn service now with GreenPal.