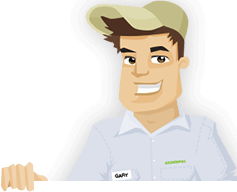 Needing your Lawn Cut?
Get Competitive pricing without the hassle
Book lawn mowing by a pro in Rancho Santa Margarita
Order lawn mowing now without calling around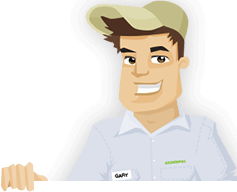 Needing your Lawn Cut?
Get Competitive pricing without the hassle
Book lawn mowing by a pro in Rancho Santa Margarita
Order lawn mowing now without calling around
Local lawn mowing services in Rancho Santa Margarita California
compete for your lawn

Here are Best Lawn Care Services in Rancho Santa Margarita, CA as of Sep, 2019
Here are a few 5 Star Ratings from GreenPal users
Elizabeth Medina
Lawn Mowing Service in Rancho Santa Margarita CA
I have been working at the local park space near my home at Tesoro Trails for years, and I've always been impressed with how well the soccer fields out here look. I contacted Valenz a year ago to ask them about what they can do to get my lawn to look as beautiful. The team was very useful in helping to get the grass cut and to take care of all my lawn care needs. They did well with clearing out the weeds near the trees on the side of my Tesoro Trails home as well. I have been contacting them for help for mowing every month or two, and they always perform their best.
Bonnie Erickson
Lawn Mowing in Rancho Santa Margarita CA
My lawn in the Santa Fe section of Rancho Santa Margarita faces Bienvenidos and is seen by plenty of drivers and passersby every day. I had been struggling with difficult weeds over the years, and they made my lawn stick out, and not in a good way either. But FD Landscaping analyzed by lawn after I called them for help. They let me know about the problem at hand and helped me with getting a solution added to control those weeds without them spreading or growing back. The team was very helpful and courteous, not to mention they were very expedient in giving me the help I asked for.
Mildred Bosworth
Lawn Mowing in Rancho Santa Margarita CA
I usually go on hikes around the canyon near my Melinda Heights home a few times a month. I've been inspired by some of the intriguing smooth grass surfaces around the region over the years. I asked Bernardo's Gardener about what they could do to help me get the grass at my home to look as beautiful as that. The team assisted me with aerating my lawn and with adding some extra seed for my particular lawn. The team was very useful in helping me to remove old weeds and to get the new grass to grow well. My yard today looks as beautiful as the green lawns around the canyon.
Sarah Powers
Lawn Maintenance in Rancho Santa Margarita CA
I'm a regular at the Tijeras Creek Golf Club out here in Rancho Santa Margarita. I've been impressed by how well the golf course is maintained. I asked My Big C to see if he could help with getting my lawn to look as green as the course itself. He came to my spot on Arroyo Vista and provided me with a new irrigation plan and with a proper schedule for mowing my lawn. He proposed a method for mowing my lawn that included working with the right pattern and height. The service was thorough and straightforward enough for me to understand and still very useful.
Not in Rancho Santa Margarita, CA?
Here are GreenPal's lawn service areas
Lawn Mowing Cost Calculator
Find out the average cost for Lawn Care Services In Rancho Santa Margarita CA
The picturesque scenes of Rancho Santa Margarita CA make it one of the most popular places in Orange County for people to live in. But at the same time, the area is relatively far off from other spots in the region. The remote nature of Rancho Santa Margarita makes it tough for some service providers to get to the area. But you won't have to worry about this when it comes to lawn care services. You can use the GreenPal app to find details on lawn maintenance teams located not too far from your home.
We have a full listing of lawn care teams in Orange County that you can trust. These include many groups that are supported by the Rancho Santa Margarita Chamber of Commerce. Each company is analyzed well to ensure you'll get help from someone who cares about you and your needs for getting the most out of your lawn.
While it is true that you can look on Craigslist or other classified sites for lawn care teams, you need to only stick with the most trustworthy entities. We have thoroughly vetted each of the lawn maintenance providers we have listed on GreenPal. We have reviewed each of these entities based on factors like how well they can provide services, the types of services they offer, the equipment they use, and so forth. The authenticity of each service listed here ensures that you will only come across the teams that you can surely trust on this site.
You can find additional details on each of the groups listed on GreenPal by reading the official blurbs posted by these lawn care providers. Each listing includes details on different things that each entity provides, including services dedicated to essential lawn mowing services and for advanced solutions like weed removal or aeration.
Don't forget that it is easy to reserve these services and make the most out of them. You can book a provider through the app by tapping the proper button. You can also pay for services through the app if needed. There's also the option for you to get in further contact with a provider before you ask that entity for services.
What types of lawn maintenance teams will you come across when using the GreenPal app? Enter in your particular street address, and we'll give you information on what you can find in your area. You will see that many teams support people in RSM and other parts of Orange County. You'll also get information on how these groups work and reviews from real customers that will help you recognize how well services work.
Look around the GreenPal app today to see what types of groups are available for your use when you need help with caring for your Rancho Santa Margarita CA home. We want to give you the support you demand when you're looking for a group that can reach your RSM home. Besides, you deserve nothing but the best for your lawn care requirements.
About Rancho Santa Margarita California
Rancho Santa Margarita is a city in California, United States.
Rancho Santa Margarita CA is a relatively new city, what with it having been formed in 2000. The city has proven itself over the years to be one of the most appealing parts of central Orange County.
Plaza Antonio is a large shopping center in the central part of the city. The center is home to various retail stores and a movie theater. Central Park is also located near the plaza. The park is home to a performance stage area and a small soccer field.
Applied Medical Resources has a large office in the city. The company hires about 2,500 people, thus making it the largest employer in Rancho Santa Margarita. Other prominent employers in the city include Lucas and Mercier Construction and the Professional Association of Diving Instructors. The latter group is dedicated to training people who are interested in recreational diving.
The Saddleback Valley and Capistrano Unified School Districts both serve students in Rancho Santa Margarita. Santa Margarita High School is located near the Dove Canyon region to the north. Saint Junipero Serra Catholic School is closer to the southern end.
Rancho Santa Margarita was incorporated in 2000 as a city separate from Rancho Mission Viejo. The city had a few unincorporated neighborhoods in the 1990s when the Hughes Aircraft company had a workshop in the area. The city was formed as a contract city in 2000 with police and fire protection services contracted through the Orange County Sheriff and Fire Authority.
The city has the longest name of all of the cities in the state of California. Rancho Santa Margarita is 20 characters in length and is often referred to as RSM.
Rancho Santa Margarita CA is located around the Plano Trabuco plateau. Mission Viejo is situated on the west, while Trabuco Canyon is to the north. State Route 241, or the Foothill Corridor, goes through the city. The city has a population of about 48,000.
The city is home to park spaces such as the O'Neill Regional Park on the northern end and the Tijeras Creek Golf Club to the south. These areas are accessible through the two major roads in the city, Antonio Parkway, and Santa Margarita Parkway.
Tired of unreliable lawn services?
So are we... See how it works
Recent lawns mowed in Rancho Santa Margarita, CA
by GreenPal's community of lawn care pros
Save Time, Save Money,
Book a great local lawn service now with GreenPal.