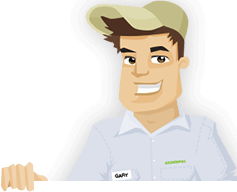 Needing your Lawn Cut?
Get Competitive pricing without the hassle
Book lawn mowing by a pro in Long Island
Order lawn mowing now without calling around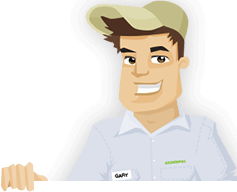 Needing your Lawn Cut?
Get Competitive pricing without the hassle
Book lawn mowing by a pro in Long Island
Order lawn mowing now without calling around
Local lawn mowing services in Long Island New York
compete for your lawn

Here are Best Lawn Care Services in Long Island, NY as of Sep, 2019
Here are a few 5 Star Ratings from GreenPal users
Mary Harris
Yard Mowing in Long Island NY
Everyone at ABCD Lawn was friendly and careful when it came to caring for my yard. The team talked with me about what I could do for my rental property in Riverhead and saw a few opportunities for grooming my trees. I was told about the risk of rot around my trees and about how well the rot can be controlled. The best part was that the team was relatively helpful and knew about what I needed for caring for my site. They were positive and careful with everything and made sure my yard looked beautiful before they headed out.
Julio James
Yard Cutting in Long Island NY
The friendly people at QCS reached my home in Calverton the other day to help with restoring the yard, which is a huge thing for me. I love that the team was able to reach my home and that they didn't have any problems with getting out here. But what also helped was that the team was comprehensive in what they were doing. They assisted me with everything from mowing the lawn to removing the dandelions that were building up around the place. The careful work that they put in at QCS was critical in helping me keep my home looking outstanding.
Gerald Kroon
Lawn Cutting in Long Island NY
The people at Dick's reached my home in Southampton not long ago and did well with cleaning up the yard and with mowing the surface. They also helped me with removing weeds around my trees. I thought that those growths near the bases of my trees were simple sprouts that naturally appear, but it turns out that's not the case. The team talked with me about how dangerous those weeds were, and they helped me with cleaning them out. They have not returned, and my tree is still healthy. I didn't know until then that my weeds to be treated without just pulling them out.
Jason Fair
Lawn Cutting in Long Island NY
I needed to hire a few people with caring for my yard near Aqueduct, especially since I am too busy working at the nearby racetrack throughout the week. Santos Landscaping has done well with taking care of my yard, but the best part of what the team offers is that they provide a detailed approach to what they can do. I love how friendly the team is and how well they can check on all the features around my yard. I would highly recommend them to anyone on Long Island who needs a little extra help with taking care of their lawns.
Not in Long Island, NY?
Here are GreenPal's lawn service areas
Lawn Mowing Cost Calculator
Find out the average cost for Lawn Care Services In Long Island NY
The beauty of Long Island, NY is that it is a place that includes many diverse settings. On the eastern end, you'll come across picturesque villages like Ponqogue Beach or Quogue. Go west, and you'll find prominent cities like Bethpage and Wantagh, not to mention the boroughs of Queens and Brooklyn. Every part of Long Island is unique, but one thing that each place on the island has in common is that they all require unique yard maintenance services.
Whether it's a rental property in Montauk or a craft brewery in Bushwick, you'll need to see how well the grass around your building is cut. But you might not have much knowledge as to what you should be doing here. That's where we at GreenPal can come in handy. Our app is here to give you great ideas on who you can hire the next time you need someone open to assist you with many of the unique yard care functions and other points you might need help with.
You can ask us at GreenPal to assist you with finding a quality yard maintenance team on Long Island. We have a full listing of lawn mowing providers that you can search for on the GreenPal app. Each group included on the app will help you with many things that you might need assistance with surrounding the quality of your yard and how well the surface looks.
You'll find plenty of lawn care providers on GreenPal regardless of whether you're in Quogue, Quiogue, or any other city on Long Island. The thorough listings on the app ensure you'll have more control over whom you are hiring and how you can get someone to come to where you are to provide you with the best possible services.
You can pay for services directly through the GreenPal app. You can also switch between providers on the app in moments. The simple arrangement of the GreenPal app ensures you'll never struggle with getting your work handled through the app.
Each of the lawn mowing providers listed on the GreenPal app has been fully certified for services through the Long Island Chambers of Commerce organization. The entities here will work for people around all parts of Nassau and Suffolk Counties and will never let you down. More importantly, these are teams that have been trusted by people around Long Island for years, so you're not going to run into any questionable groups when working on finding someone through GreenPal.
Download the GreenPal app to find lawn care providers on Long Island near you. You will appreciate the hard work that the teams featured on GreenPal have to offer regardless of where on Long Island you may need assistance at. You'll find plenty of friendly faces who are available to help you with all parts of your yard when you use the GreenPal app to find teams that are right for you and available to assist you with many things surrounding what you require.
About Long Island New York
Long Island is a city in New York, United States.
Long Island NY is an island in the New York City area. The island is formed off of New York Harbor and Manhattan Island and moves out towards the Atlantic Ocean. The New York boroughs of Brooklyn and Queens can be found on the western end of Long Island. Nassau County is on the western part of the island, while Suffolk County takes up the central and eastern ends.
Two major airports, the LaGuardia and JFK airports, are both on Long Island. The MacArthur Airport in Islip also provides year-round flights to various cities on the east coast like Philadelphia, Orlando, and Fort Lauderdale.
The Hauppauge Industrial Park is located in the village of the same name in the central part of Long Island near Islip. The park has offices for more than 1,300 companies.
The North Fork region on the northeastern part of Long Island is a prominent site for viticulture. There are more than 30 vineyards in the area.
There are five colleges and universities associated with the State University of New York on Long Island. These include Stony Brook University and SUNY-Old Westbury. St. John's University is in Queens with a graduate campus in Oakdale. The New York Institute of Technology has a campus in Old Westbury and another in Islip.
The Lenape people first settled long Island. Henry Hudson landed at the area in 1609. English settlers formed the town of Southold on the eastern end of the island in 1640. British forces captured the island in the early part of the Revolutionary War, but the area was given back to the Americans in 1783 when the war ended. The island remained rural until the late nineteenth century. The 1883 construction of the Brooklyn Bridge helped link the island to the rest of New York. The population grew further in the 1940s and 1950s thanks to increased suburban development with GI Bill support.
Long Island links to Manhattan through the Brooklyn Bridge, the Queens Midtown Tunnel, and the Ed Koch Queensboro Bridge among other sites. I-678 and I-295 also link the island to The Bronx.
Long Island has a population of approximately 7.9 million. About 2.5 million people on Long Island live in Kings County, which is where Brooklyn is located. Some of the largest cities on Long Island include Long Beach, Oyster Bay, and Hempstead in Nassau County. Suffolk County is home to cities such as Islip, Brookhaven, Montauk, and the Fire Island region.
Tired of unreliable lawn services?
So are we... See how it works
Recent lawns mowed in Long Island, NY
by GreenPal's community of lawn care pros
Save Time, Save Money,
Book a great local lawn service now with GreenPal.