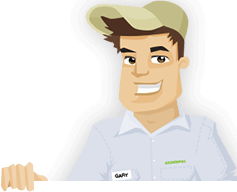 Needing your Lawn Cut?
Get Competitive pricing without the hassle
Book lawn mowing by a pro in Annapolis
Order lawn mowing now without calling around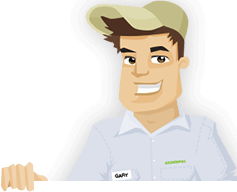 Needing your Lawn Cut?
Get Competitive pricing without the hassle
Book lawn mowing by a pro in Annapolis
Order lawn mowing now without calling around
Local lawn mowing services in Annapolis Maryland
compete for your lawn

Here are Best Lawn Care Services in Annapolis, MD as of Sep, 2019
Here are a few 5 Star Ratings from GreenPal users
Jason Green
Yard Cutting in Annapolis MD
Working with Paul and his crew has been a great experience. The crew handled the job to perfection, one of the best lawn maintenance in Annapolis, Maryland hands down. He was very straightforward about what he could and couldn't do, which made it easy to work with. He told me he would not be able to actually start until after a week in Loretta Heights, which was just fine. Better than other cheap lawn care services in Annapolis that disappear on you.
Sam Turley
Lawn Cutting in Annapolis MD
We've hired a few jobs from GreenPal, all of them positive. The local lawn care services in Annapolis they have are just excellent. I have yet to have a bad experience, and from what I know from friends and family neither have they. I don't do too much, just affordable lawn mowing in Annapolis and Parole every now and then for my rental homes, but it saves me so much time.
James Burns
Lawn Mowing Service in Annapolis MD
I had a huge project to take out every tree in my yard. I didn't know where to start and so far the local landscape maintenances in Annapolis were way out of price range. I got in touch with Isaac after signing up with GreenPal, and we hit it off really well. We went ahead with the project after meeting in Woytych, I couldn't have asked for a more reliable yard maintenance in Annapolis.
Jonathan Buck
Lawn Maintenance in Annapolis MD
Martin and his team were awesome. Beautifully done work and they took their time with everything. I never felt like I was being a burden to them for asking them to fix something. That means a lot, especially for someone who can't afford cheap landscaping in Annapolis very often. It's a rare help I get when I'm running all over Dellwood for my job. Thank you Martin!
Not in Annapolis, MD?
Here are GreenPal's lawn service areas
Lawn Mowing Cost Calculator
Find out the average cost for Lawn Care Services In Annapolis MD
Annapolis is a fast growing market for contracting local lawn care on GreenPal. Whether you need a clean up, a cheap lawn mowing in Annapolis, or need something special done on your landscape, you will find your next hire on GreenPal.
GreenPal is the internet's fastest way to find cheap lawn mowing near you. With the same technology as Uber, GreenPal helps you find all the local lawn care services in Annapolis, as local as your next door neighbor. We're not talking a regurgitation of what you could find on Google. We are talking about the local guys who are walking the neighborhoods with their equipment. The two best friends who teamed up to form a landscape maintenance and spend their days mowing lawns. Those guys.
GreenPal can help you find the best deals because of this reason. If you have never worked for a yard maintenance service, you would know that the most efficient way to get the word out about your company is through business cards and flyers. And in the era of fast technology available to us, that isn't efficient enough.
Thankfully, in recent years websites like Craigslist have made it easier for people to post their services and trades, but not everyone is a reliable lawn mowing service in Annapolis on Craigslist.
GreenPal makes it so much easier for these small companies to get the word out about their business. Instead of running around the sprawling city of D.C. and the surrounding area posting flyers, we have brought the clients to them. By providing a platform for people in need of cheap lawn care near them we essentially brought the market to them. They're looking for homeowners and business owners to service, and you are looking for a good deal on lawn maintenance!
After taking a few minutes to sign up for GreenPal, you will have access to every option for yard mowing, maintenance men, and general landscaping in every part of town. In fact, areas such as Epping Forest, Brenwoode, Lake Heron, Linda Moor, and Podickory Point each have at least one local lawn mowing service represented on GreenPal!
When you sign up for our service, you will see just how many vendors you have in your area. These affordable landscape maintenances in Annapolis all have the time to take five minutes to see who is looking for landscaping done near them, and it takes just as much time to reach out. By the time you come back to your phone, you will have at least three of the best lawn mowing services in Annapolis in your inbox with their best quote. How much easier can this be?
About Annapolis Maryland
Annapolis is a city in Maryland, United States.
Annapolis is the capital of the United State of Maryland, and is the county seat of Anne Arundel County. It sits along the Chesapeake Bay at the mouth of the Severn River. It lies just thirty miles east of Washington D.C., and is part of the Baltimore-Washington metropolitan area. With just a forty thousand population, Annapolis has a population density of 4,700 square miles of land. It has a load of history because of its location close to the capital, and as such has been home to the Confederation Congress, the same Second Continental Congress. In addition, it was at one time the capital of the united States, before a separate location of Washington D.C. was established to be its own unincorporated area. It was in Annapolis, during this congress, that George Washington resigned as the commander of the Continental Army, the Treaty of Paris was signed, and where the American Revolutionary War ended.
The area held a strong history of religious freedom, as Quakers, Catholics, and Protestants fought to hold control in government. In 1694, the Catholic government of Royal Governor Thomas Lawrence was overthrown, and after a series of name changes, the town was renamed from Anne Arundel's Town to Annapolis. Although the name was once after the Princess Anne of Denmark and Norway, citizens scrubbed it and said it was named after Queen Anne of Britain. The harbor made it a hostile area, as during the Revolution many British boats tried to dock in the very popular harbor. As such, Annapolis was held as the meeting place for later governments to discuss the manner of regulation of commerce. There were five delegates at the time, each from each state of the nation, and discussed the issue. It came to be known as the Annapolis Convention. There were not enough people to represent the whole nation, and thus the meeting was moved to meet in Philadelphia the following year. The area holds many historical events that changed the nation for what it is today, including the landmark case that made Thurgood Marshall a household name in American history.
Tired of unreliable lawn services?
So are we... See how it works
Recent lawns mowed in Annapolis, MD
by GreenPal's community of lawn care pros
Save Time, Save Money,
Book a great local lawn service now with GreenPal.