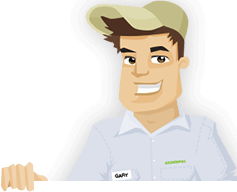 Needing your Lawn Cut?
Get Competitive pricing without the hassle
Book lawn mowing by a pro in Middle River
Order lawn mowing now without calling around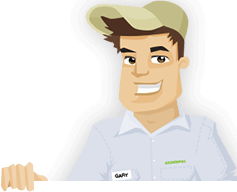 Needing your Lawn Cut?
Get Competitive pricing without the hassle
Book lawn mowing by a pro in Middle River
Order lawn mowing now without calling around
Local lawn mowing services in Middle River Maryland
compete for your lawn

Here are Best Lawn Care Services in Middle River, MD as of Sep, 2019
Here are a few 5 Star Ratings from GreenPal users
Cole Dement
Yard Mowing in Middle River MD
I had a huge project replacing my 500 sq ft grass area with turf, I did not take my hiring lightly. By the time I found GreenPal I was already in close contact with three other vendors but I ended up choosing someone from the website. I did because one, I could complain to GreenPal in case something went wrong, and two, the reviews seemed way more honest than the ones on Yelp. I wasn't looking for something crazy like the Commons at White Marsh Apartments. Just something to lower my watering bill. I found one reliable landscaper in Middle River to help me out, so we'll see how it goes from there.
Sam James
Lawn Mowing in Middle River MD
I love my new front and back lawns now. We actually spend time with the family in them now, can you believe it? Years of awful yellow grass and dead spots and now we have actual, healthy grass. Our dogs are happier, and I don't know if it's just me or what but I feel a lot better that my yard is being taken care of. I wouldn't doubt if we have the best landscaper in Middle River throughout the Sue Creek neighborhood. All thanks to Tameka Lawn Care!
Theo McCormick
Yard Cutting in Middle River MD
I don't use GreenPal much but the times I have it has been a lifesaver. I went out of town for a month once and came back to a straight up jungle. I knew I was going to leave town again so I didn't make the mistake again. I hired Jason and had him come over the week I was going to leave. I left him a list of things to do, and since he was working in Berliner Place for the time it was easy for him to check up on my yard. I am very grateful for the work he did to my yard, not only keeping it in line but making it look better than it has been.
Victor Sanchez
Lawn Mowing Service in Middle River MD
A.K. is an amazing service! I cannot believe that not every local lawn mower in Middle River doesn't handle their business this way. When he was done with my yard he sent me several pictures to make sure I was okay with the work he had done. I had just happened to notice a spot in the corner of the driveway that was out of line, I told him and he got right to it. He actually said thank you for me telling him and sent me a picture with the fix. I live way out in Joppatowne, and I know he had other lawns to mow, but the fact that he waited for a response meant the world to me.
Not in Middle River, MD?
Here are GreenPal's lawn service areas
Lawn Mowing Cost Calculator
Find out the average cost for Lawn Care Services In Middle River MD
GreenPal is your best tool for contracting local lawn maintenance in Middle River. The next time you are looking for someone in your area to mow your lawn, help you with that big landscaping job, or just to help you take care of your lawn maintenance, you can find your next hire right here on GreenPal. We specialize in finding the best deals in local yard maintenance in Middle River and the rest of Baltimore, and the rest of the nation. We do this by providing something extremely valuable to both local lawn mowing services in Middle River and people like you.
Believe it or not, the founders of GreenPal all were once a part of local yard maintenances in their hometowns. It was how they paid for college and make their rent. When business was good, there was nothing to complain about. Sometimes there were weeks that they couldn't possibly fill every appointment. But there were some weeks that no one would want their services even if they paid them. It was during this time that they realized finding new customers that want a cheap lawn mowing was extremely difficult. Splitting time between lawn mowing and finding new customers was hard work, and in a time before the internet the task seemed impossible.
When the technology finally sped up to the task at hand, the founders of GreenPal dedicated their efforts to making a service that would stop any local yard maintenance company from lacking any clients. In the same way you would call for an Uber or for groceries to be delivered, homeowners can access all the best lawn mowing services near them. Baltimore is one of our more popular cities for the site, with several options in each area of the city and its suburbs. You will be able to find great and affordable lawn mowing in Middle River, Miramar Landing, Kenwood, Lannerton, even Fairwinds.
When you sign up for GreenPal, you will have access to every lawn mower and maintenance team your city has to offer. Signing up takes as little as five minutes and will open up your options for finding the best deals in the best lawn care services in Middle River. This is how lawn care is supposed to be in 2018!
About Middle River Maryland
Middle River is a city in Maryland, United States.
Middle River is one of the many unincorporated communities of the census-designated places in Baltimore County, located in the state of Maryland. By the time of the 2010 census, Middle River gained a population of 25,000. The town saw a lot growth in the thirties and forties, when they were known as Aero Acres housing communities. Those communities bordered the railroad tracks and Martin Blvd. to serve as housing for people working for the Martin Aerospace company, one of the largest employers in the town at that time. The total land area covered by Middle River is eight and a half miles of land, 7.7 of which is land, the other 0.7 is water. It sits at an elevation of just thirty feet above sea level,and has a population density of three thousand people per square mile. According to the Census Bureau of the United States, the designated place of Middle River is only eight percent water. As of the last spoken-of census, twenty-three thousand people resided in Middle River, as far as the census-designated place goes.
There were one thousand people per square kilometer, which comes out to about three thousand per square mile. Ten thousand housing units were available were available for the population, of which consists of mostly white individuals. Thirteen percent were African American, less than one percent were Native American, one percent was Asian, the other two percent consisted of Pacific Islander and from other races. Hispanics made up two percent of the population as of the last census. Only thirty-three percent of households had children under the age of eighteen living with them, and forty-six percent of the population were married couples. Sixteen percent had a female household with no husband present, and thirty-two percent were non-families. This mostly meant that either people were living with roommates or pets. Of the entire population, only nine percent of them had someone older than sixty-five living with them.
Tired of unreliable lawn services?
So are we... See how it works
Recent lawns mowed in Middle River, MD
by GreenPal's community of lawn care pros
Save Time, Save Money,
Book a great local lawn service now with GreenPal.