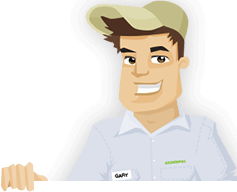 Needing your Lawn Cut?
Get Competitive pricing without the hassle
Book lawn mowing by a pro in Bowie
Order lawn mowing now without calling around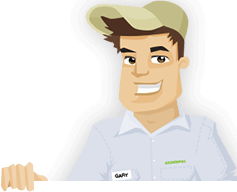 Needing your Lawn Cut?
Get Competitive pricing without the hassle
Book lawn mowing by a pro in Bowie
Order lawn mowing now without calling around
Local lawn mowing services in Bowie Maryland
compete for your lawn

Here are Best Lawn Care Services in Bowie, MD as of Sep, 2019
Here are a few 5 Star Ratings from GreenPal users
Wayne Sunderland
Grass Cutting in Bowie MD
I love the Baltimore coast, but it is hard to enjoy when I have so much to do at home. One of the biggest challenges for me is mowing my Lawn in Bowie.
Fortunately, after some research, I was able to find GreenPal. I immediately signed up and within hours I received multiple bids on my lawn. I scheduled with the one I liked and the experience could not have been better.
Now when I am going to the Baltimore beaches or going to my the Belair Stable Mueseum I have one less thing on my mind!
Gabrielle DeVos
Lawn Cutting in Bowie MD
There is no question about it, GreenPal has made my life so much easier. Before I tried GreenPal, I had hired a local lawn mower in Bowie, MD that I happened to find through a friend. He was a student at Bowie State University. He came every two weeks, for about a month. Then I couldn't get in touch with him again.
In the modern age of technology i sat down at my computer and googled "lawn mowing in Bowie" and GreenPal was at the top of the page. I didn't know what it was but when I read a little further into it I knew I had found my answer. Within one day I had scheduled for my lawn to get cut the following week. Guess what! They came and did a great job, just like their reviews suggested.
Timothy Grandsmith
Lawn Cut in Bowie MD
I have always received absolutely excellent work through the professionals I hire through GreenPal. The professional landscapers I found through GreenPal did such an amazing job, I felt like I was living in a mansion. My Bowie lawn has never, ever looked so good. Even though I live right next door to the Bowie Golf & Country Club, my yard looks amazing, even in comparison with the best.
I could have never hoped of having such an amazing lawn again. I have never had an issue with scheduling, and I love that I can review the service I receive every time I get my grass cut.
Gorden Abraham
Lawn Cut in Bowie MD
My front yard was incomplete, and dire need of some TLC when I was fortunate to found GreenPal's lawn care service. I thought it was going to cost me an arm and a leg to get my lawn where I wanted it to be, but it turned out to be a lot more affordable lawn care than I thought. The team I hired through GreenPal was very friendly and answered any questions that I had.
Now I can enjoy my walks through the Pope's Creek Park, without stressing out about my lawn not being where I need it. Lawn care is now less thing on my plate.
Not in Bowie, MD?
Here are GreenPal's lawn service areas
Lawn Mowing Cost Calculator
Find out the average cost for Lawn Care Services In Bowie MD
Let's Face it, finding reliable lawn care is difficult. Between scheduling and no show time after time, it can be a real pain to keep up with your lawn maintenance needs. We have a solution. Welcome to your GreenPal's page for Bowie, Maryland. Find just a few of the top-rated lawnmowers in Bowie. Landscaping and lawn maintenance companies are now available for hire at any point in time.
Once you sign up for GreenPal, you can meet, message, and coordinate prices for all your lawn care service needs. From basic yard mowing to tree removal, pruning, edging, and even total landscape renovation, GreenPal can help you find the company which suits your needs. We know how hard it can be to track down a good lawn care company, so we've done the hard work of finding the best in the industry to make your life easier.
We hyper-localize our city pages because most of our customers are homeowners just like you. This page will connect you with cheap and reliable lawnmowers and landscapers in Bowie, MD or all of Maryland for that matter.
You may have been asking yourself, with all the lawn care issues in your neighborhood, how do I find a good landscaper without getting ripped off. We have a strict vetting system that is in place to combat exactly that. In addition to the standard business credit checks and basic company information, we interview each and every landscaping maintenance company to ensure they are legitimate. This means we check their equipment and interview the past clients. We have found that this information tells us a lot about the yard mowing business and how the services could be improved. Additionally, we also require contractors to submit pictures of previous jobs.
Companies that apply for our site, meet heavy requirements. We turn away and lawn care companies which have the inadequate equipment to service our professional level, that is why we do our strict vetting process. We ensure that only the best landscapers will be available through our site.
We go through all of this to protect those that use our service from those of been more harm than good. The lawn care business is tricky, and it can be discomforting to make strangers from Craigslist and give them your personal address. This is the kind of information you don't want in the wrong hands, and using our site prevents you from giving your information to complete strangers.
If you do not want your information falling into the wrong hands, are tired of poor lawn care service, or just want someone to show up on time for once, we are here for you. Don't stress out any longer, will go through the difficult process of finding a good lawn care company. We have made everything simpler so that you can focus on other things in your life.
Signing up takes as little as five minutes, and after we have your information we will start connecting you with local lawnmowers in Bowie, Maryland. Once we have determined a fair price for cutting your grass, companies can contact you and offer their best price. It is really that easy and the next morning you have several options in your inbox. Welcome to the future lawn care, welcome to GreenPal.
Whether it is Elkridge, Hanover, Patapsco, Halethorpe, Arbutus, Ellicot City, Linthicum Heights, Brooklyn Park, Cherry Hill, Ferndale, Woodlawn, Lochearn, Pikesville, Pimlico, Millford Mill, Hebbville, Granite, Woodstock, Marriotville, Daniels, or Baltimore and beyond landscapers are standing by, ready to make your lawn shine!
About Bowie Maryland
Bowie is a city in Maryland, United States.
Bowie is a small city located in the County of Prince George's County in the State of Maryland. As of the 2010 census, the population of Bowie was 54,727. From a small railroad stop Bowie has grown to the largest municipality in all of Prince George's County, and it is also the fifth most populous city and third largest city by area in the state of Maryland. In the year of 2014 CNN Money was ranked Bowie 28th in its Best Places to Live in America list.
The city of Bowie came into existence largely due to the railroads. In the year of 1853, Colonel William Duckett Bowie had obtained a charter the legislature of Maryland in order to construct a rail line into Southern Maryland. As of 1869, the Baltimore & Potomac Railroad Company had begun to construct a railroad from Baltimore to Southern Maryland, which terminated in Pope's Creek. The area was already dotted with small farms and large tobacco plantations and was largely built in an economy based on agriculture and slavery.
In the year of 1870, a land speculator and developer Ben
Plumb, sold building lots around the railroad junction and named the settlement Huntington City. And by the year of 1872, the railroad line was completed, together with a "spur" to Washington, D.C. and by the year 1873 the entire line through Southern Maryland.
In the year of 1880, Huntington City was rechartered as Bowie, named for Colonel Bowie's son and business partner Oden Bowie, the former Governor of Maryland and then-president of the Baltimore & Potomac Railroad. In the earlier days of America the land of Bowie was subdivided by developers into a total of over 500 residential building lots,. This was in order to create a large town site at a junction of the Baltimore and Potomac's main line to southern Maryland, and the branch line to Washington, D.C.

Source: Wikipedia
Tired of unreliable lawn services?
So are we... See how it works
Recent lawns mowed in Bowie, MD
by GreenPal's community of lawn care pros
Save Time, Save Money,
Book a great local lawn service now with GreenPal.