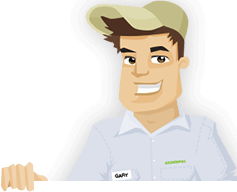 Needing your Lawn Cut?
Get Competitive pricing without the hassle
Book lawn mowing by a pro in Parkville
Order lawn mowing now without calling around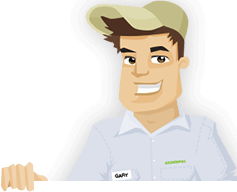 Needing your Lawn Cut?
Get Competitive pricing without the hassle
Book lawn mowing by a pro in Parkville
Order lawn mowing now without calling around
Local lawn mowing services in Parkville Maryland
compete for your lawn

Here are Best Lawn Care Services in Parkville, MD as of Sep, 2019
Here are a few 5 Star Ratings from GreenPal users
Jeremy Williams
Yard Cutting in Parkville MD
Well, at least when a local lawn maintenance in Parksville stiffs me and doesn't return my calls I can find him on GreenPal. I've had it happen once already, but that cheap landscaper in Parksville just disappeared into the night, never to be found again. It hasn't happened with anyone on GreenPal thankfully, in fact I've had pretty decent lawn mowers from Woodring making a name for themselves. I'm glad you guys are finding quality landscaping in Parksville, lord knows we need it!
Rebecca Roegardner
Lawn Service in Parkville MD
We just moved into our home Taylor Heights, we knew going in our backyard was going to need some serious work. Before we were even in Parksville though we signed up for GreenPal. We met Flatline and were in communication throughout the entire time. He even went over to our new home to start looking at what needs to be done. By the time we got there, we were still unpacking the kitchen when he was going to work on our yard. He's easily one of the most reliable landscapers in Parksville, you can take my word for it.
Tim Wexler
Lawn Maintenance in Parkville MD
I had two very large dead trees that needed to be removed, but the quotes I was getting were just ridiculous. I was seriously looking into this for a week before I started getting ads for GreenPal. I was okay with it, they said they would save me money and they held through that promise. Red Pros was my first pick just from the sheer amount of reviews they racked up. They weren't exactly close to me in Raspeburg, but I was willing to pay a bit more if that meant getting the best yard maintenance in Parksville to do the job right. Needless to say he did, and it was like they were never there.
Walt Cunningham
Lawn Maintenance in Parkville MD
Could not have asked for a better experience with Hamilton. The timeline between first message to paying was a matter of a week, and we did everything through GreenPal. Ok, truth be told I found him in a park in the Hamilton area, and when I asked about his rates he told me about GreenPal. No problem, so I signed up that night and scheduled for a local lawn mowing in Parksville, next thing I know he's right in my inbox and we continue chatting like normal. He told me his rates, I hired him shortly after, and we have been close partners ever since!
Not in Parkville, MD?
Here are GreenPal's lawn service areas
Lawn Mowing Cost Calculator
Find out the average cost for Lawn Care Services In Parkville MD
GreenPal is fast becoming the nation's top choice in online lawn care. With over two thousand vendors across the nation in every suburb, there is no reason that you should be struggling to find the best deals in local lawn maintenance near you.
How is it that we have managed to find every local lawn mower and big time landscaping company in cities like Baltimore and suburbs like Parkville? If we are being totally honest with you, most of them find us and ask to be on the website. It makes sense though. If GreenPal makes its mission to find home and business owners the best deals in affordable yard maintenance in Parkville, shouldn't the companies with the best to offer want to be on the website?
That is the exact beauty of GreenPal. It is not just a user site, it is a vendor site. Lawn care services throughout the nation are excited that their presence can be moved online. Now, instead of walking the sidewalks after their lawn mowing, lawn care companies in Parkville can effortlessly build up their ranking on GreenPal. All they need to do is get hired through the site, provide their best customer service and landscaping work, and watch their rank rise on the website.
But you as a home and business owner have nothing to worry about. By the time you sign up for GreenPal, the best lawn mowing services in Parkville will be ready to take on your lawn with their best services. Whether you live in Waltherson, Anthonyville, Cedmont, or Weyburn Park, Baltimore landscaping is going to be ready to serve you to the best of their abilities.
One of the biggest reasons people trust GreenPal is because of our commitment to security. Unlike other sites like Craigslist, only trusted and vetted lawn care services in Parkville will be able to be featured on the site. Every single company that wants to be on GreenPal hasto go through a rigorous application process. We check their business credit, their standing with past clients, and their equipment, all to make sure they truly are a local yard maintenance service in Parkville. That is our commitment to you, so join today!
About Parkville Maryland
Parkville is a city in Maryland, United States.
One of the many census-designated places in Maryland that remains unincorporated, Parkville stands to be one of the primary places that this trend exists. With only 4.2 square miles of land, none of it water, and with an elevation of over three hundred feet above sea level, Parkville sits at the top of the Belle Curve of cities in Maryland. The total population of the area comes out to be just thirty thousand, with a population density of seven thousand per square mile (just under three thousand people per square kilometer). It resides just to the north of Interstate 695 (also known as the Baltimore Beltway) from Loch Raven Boulevard to Putty HIll Avenue. Putty Hill Avenue does become another boulevard, known to many in the Parkville area to be Rossville Boulevard, that is where the eastern part of the city resides.
Another border is its southern part where it connects with Baltimore City and the Baltimore County line, right near Glen Road and Loch Raven Boulevard. The western boundary is Loch Raven Boulevard entirely, all the way until you get to the aforementioned Interstate 695. Of the thirty-one thousand people in Parkville, eight thousand of them considered themselves to be a part of a family. There were thirteen thousand housing units at the point of the census, covering all of the Parkville area. Seventy-three percent of the population is White, twenty-two percent is African American, less than one-tenth of one percent is Native American, two percent Asian. 0.02 percent is Pacific Islander, and the remaining .42 percent is from other races, with 1.65 percent being Hispanic or Latino. The average household size came out to be 2.36 people, and the average family size was three people.
Tired of unreliable lawn services?
So are we... See how it works
Recent lawns mowed in Parkville, MD
by GreenPal's community of lawn care pros
Save Time, Save Money,
Book a great local lawn service now with GreenPal.