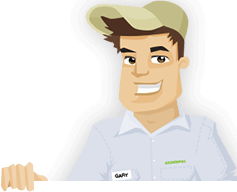 Needing your Lawn Cut?
Get Competitive pricing without the hassle
Book lawn mowing by a pro in Canton
Order lawn mowing now without calling around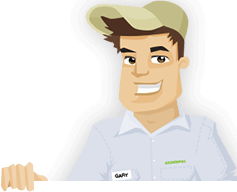 Needing your Lawn Cut?
Get Competitive pricing without the hassle
Book lawn mowing by a pro in Canton
Order lawn mowing now without calling around
Local lawn mowing services in Canton Michigan
compete for your lawn

Here are Best Lawn Care Services in Canton, MI as of Oct, 2019
Here are a few 5 Star Ratings from GreenPal users
Isaiah Mora
Lawn Cut in Canton MI
Pretty pleased with the work done from Lawn & Kennel Klean. Several of our trees were leaning over power lines and our roofs and they needed to be out ASAP. I contacted three different local landscaping services in Canton for quotes, only two of them got back to me for actual estimates. The first one came out and decided not to go through with it, said my ground wasn't stable enough. The other, Riley Tyler, was already in Cavalier Village and came out that afternoon and took the job on the spot. They were out the next day and my trees were gone by the time I got home. That's amazing service!
Tyler Crupper
Lawn Mow in Canton MI
A lot of the lawn mowing services in Canton are pretty standard, nothing special to them. In my opinion, a lawn mowing is a lawn mowing is a lawn mowing no matter who is doing it. The only reason I am using GreenPal now is that it is easier to find someone when another drops out. I can't tell you how many times I hired a cheap lawn mower in Canton to help out, and then get ghosted the following day. I know I live in a weird part of town, but Flodin should be just as serviceable as any other.
Jacob Mena
Yard Mowing in Canton MI
Very happy with the work done on our yard. I signed up for GreenPal not even two weeks ago and already I have found a reliable landscaper in Canton to take over my yard while I'm gone. It means a lot when a contractor comes out to meet me in person, I know it's the age of the internet but still some human connection is all that is needed to know whether or not he is trustworthy or not. I'm not sure where else Jaime is working, but if you are ever on Gyde Road you can bet he's had his hand there.
Matthew Hoover
Lawn Cutting in Canton MI
Yes! This service is amazing! I use the website mostly, but oh my God it is so easy! To think that I would have a lawn mowing app on my phone, but here I am already on my third month using it and it has been fantastic. My yard looks amazing, and I can't believe how affordable it has been. I was skeptical to hire cheap lawn maintenance near me in Canton, but Jeremy completely proved me wrong. I can't describe to you what it means to have someone from my home neighborhood in Heathmoore to care about my home, it makes my life so much easier.
Not in Canton, MI?
Here are GreenPal's lawn service areas
Lawn Mowing Cost Calculator
Find out the average cost for Lawn Care Services In Canton MI
GreenPal can connect you with the best landscapers in your area. No more looking through outdated phone books and directories looking for good deals, GreenPal has done all of that and more. Before GreenPal, you might have had to call every single local lawn care service in Canton to truly find the best deals, but GreenPal has taken care of that. By the time you sign up for GreenPal, we will have already found dozens of options for you. In Canton alone, a part of a bustling metro area like Detroit, we have found successful landscapers near you in Lilly Pointe, Palmer, Pickwick Area, and Turnbury Park!
All this means for you is that you are not hiring strangers to come out and cut your grass. You are getting members of the community that understand the soil and the weather here in Canton. They are careful in their practices to make sure your lawn thrives. Thousands of people each week trust GreenPal to connect them with the best deals in affordable landscaping in Canton, why not join the party?
Perhaps an internet service like GreenPal leaves you a little untrusting. After all, how can we monitor who i vying for homeowner business every week, with such a large base of users? GreenPal dedicates a lot resources towards this very goal, with the intention to keep GreenPal as safe as possible. That means we take the time to vet and filter out every potential threatening landscaper that isn't doing their job. While sites like Craigslist may be free to use, their lack of security puts people like you in threat of people posing as lawn mowers. And how perfect can it get for a thief to pose as someone who is going to be taking care of your home, most likely while you are away?
We stopped all that. That is why GreenPal demands a series of strict applications in order to start competing for your business. Things like business credit checks, interviews with past clients, and an equipment inspection all serve to make sure that these local lawn care services in Canton truly are the best options for affordable lawn mowing. We do all of this and more, all for free for homeowners! This is how reliable landscaping in Canton should be!
About Canton Michigan
Canton is a city in Michigan, United States.
Officially called the Charter Township of Canton, the city is a charter township of Wayne County. In terms of its city and metro area, Detroit is located eight miles west of the city limits of Detroit, eight miles east of Ann Arbor. Since the population was last tallied in 2010 during the census, the population came out to be close to ninety thousand, making it the second largest township of the state. In fact, Canton is the eleventh largest community in Michigan. In the category of 50,000 or more in population, Canton is ranked as 96th in highest income. The city website boasts many facts about Canton, but mostly it is proud to proclaim that is consistently ranked in the top thirty safest city in America, floating around the place of 29th. Because it a township, not technically a city, Canton has a Supervisor instead of a mayor. As of the writing of this article, Pat Williams resides as the supervisor of Canton.
In 1829, the Michigan legislature passed a bill that created several townships out of the Detroit population. Lima, Richland came out of the Bucklin Township.
The governor at the time was Lewis Crass, who sent the bill back because the names Lima and Richland conflicted with a post office with that name. The legislature changed the names to Nankin and Pekin, and anglicized version of the chinese cities Nanjing and Beijing. By the time Canton came about, the Michigan Territorial Legislature on March 7th, 1834 cut a piece of the Plymouth Township, the southern part. Canton was named after a port and capital in China, which was renamed Guangzhou. Why the state of Michigan was so earnest in keeping with chinese names is a mystery, but the history has cemented as such and has since been kept.
The total land area of Canton includes thirty-sxi miles of land, no water. Although the southern part of the township is drained by the Lower River Rouge including Pine Creek, the northeast is drained by Tonquish Creek and Garden Creek, both tributaries of the Middle River Rouge. Three of the largest employers in Canton include Plymouth-Canton Community Schools, Yazaki of North America, and Walmart.
Tired of unreliable lawn services?
So are we... See how it works
Recent lawns mowed in Canton, MI
by GreenPal's community of lawn care pros
Save Time, Save Money,
Book a great local lawn service now with GreenPal.