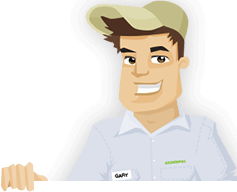 Needing your Lawn Cut?
Get Competitive pricing without the hassle
Book lawn mowing by a pro in Sterling Heights
Order lawn mowing now without calling around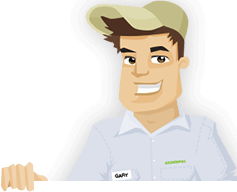 Needing your Lawn Cut?
Get Competitive pricing without the hassle
Book lawn mowing by a pro in Sterling Heights
Order lawn mowing now without calling around
Local lawn mowing services in Sterling Heights Michigan
compete for your lawn

Here are Best Lawn Care Services in Sterling Heights, MI as of Oct, 2019
Here are a few 5 Star Ratings from GreenPal users
Steve Wachosky
Yard Mowing in Sterling Heights MI
Here's the deal, I had never heard of GreenpPal, but when I was searching for landscapers near me in Sterling Heights, I was so excited when I saw it in the search results. I own a few homes in Leisure Town, and the lawns there were rough, to say the least when I bought them.
Thanks to GreenPal, I have turned those lawns around. Even with the nearby Rammler Golf Club contrasting my lawn, they still look great. I would recommend GreenPal for cheap reliable yard maintenance anywhere in the Detroit metropolitan. The best part is I don't have to worry about ending up at Plumbrook Medical Center from a lawn mowing accident.
Reese Thorpe
Lawn Cut in Sterling Heights MI
When I was younger I would always handle all of my yard work. But eventually I had to find someone else to do it for me. When he happens to be around, my grandson handles the lawn care, but when hes not I need a long term solution. That's how I found GreenPal, their application process was simple, even for someone of my age to navigate. I love the way that Lawn and Kennel lawn care treats my lawn, and if my grandson is going to make a last minute visit to do the lawn when hes not at Utica Community Colleges, I can cancel my upcoming lawn service with no questions asked.
Kenneth Wheeler
Grass Cutting in Sterling Heights MI
Dealing with emailing and calling is a pain when it comes to organizing lawn care, that is the main reason why I joined GreenPal. And guess what! It was a good decision, perhaps the best I have ever made when it comes to my Sterling Heights lawn care. The lawn care team I hired through GreenPal was at my place in a week! I couldn't believe how fast they came. I needed this service so much! I have been far too busy working at Universtiy Center. Totally stoked that an app like this exists, made my life so much easier!
Lynn Holton
Yard Cutting in Sterling Heights MI
Unlike almost all of of my friends, I hate doing my own lawn care. I know a lot people love it, but its simply not for me. When I was searching for a nearby lawn mowing service in Sterling Heihgts I had a hard time at first. Finding reliable service at a fair price with no contract was near impossible. I finally went on line and did a search on the internet landscapers near Sterling Heights, and found Green Pal. Their program is supper easy to use, I get to rate my service, and I can cancel with one click. I will never go back to Craigslist, It is too much work, but GreenPal makes it simple. INow I ahve more time for a couple holes at Maple Lane Golf Course.
Not in Sterling Heights, MI?
Here are GreenPal's lawn service areas
Lawn Mowing Cost Calculator
Find out the average cost for Lawn Care Services In Sterling Heights MI
Welcome to your GreenPal's page for Sterling Heights, Michigan. Find just a few of the top-rated lawnmowers in Sterling Heights. Landscaping and lawn maintenance companies are now available for hire at any point in time.
Once you sign up for GreenPal, you can meet, message, and coordinate prices for all your lawn care service needs. From basic yard mowing to tree removal, pruning, edging, and even total landscape renovation, GreenPal can help you find the company which suits your needs. We know how hard it can be to track down a good lawn care company, so we've done the hard work of finding the best in the industry to make your life easier.
We hyper-localize our city pages because most of our customers are homeowners just like you. This page will connect you with cheap and reliable lawnmowers and landscapers in Sterling Heights, MI or all of Michigan for that matter.
You may have been asking yourself, with all the lawn care issues in your neighborhood, how do I find a good landscaper without getting ripped off. We have a strict vetting system that is in place to combat exactly that. In addition to the standard business credit checks and basic company information, we interview each and every landscaping maintenance company to ensure they are legitimate. This means we check their equipment and interview the past clients. We have found that this information tells us a lot about the yard mowing business and how the services could be improved. Additionally, we also require contractors to submit pictures of previous jobs.
Companies that apply for our site, meet heavy requirements. We turn away and lawn care companies which have the inadequate equipment to service our professional level, that is why we do our strict vetting process. We ensure that only the best landscapers will be available through our site.
We go through all of this to protect those that use our service from those of been more harm than good. The lawn care business is tricky, and it can be discomforting to make strangers from Craigslist and give them your personal address. This is the kind of information you don't want in the wrong hands, and using our site prevents you from giving your information to complete strangers.
If you do not want your information falling into the wrong hands, are tired of poor lawn care service, or just want someone to show up on time for once, we are here for you. Don't stress out any longer, will go through the difficult process of finding a good lawn care company. We have made everything simpler so that you can focus on other things in your life.
Signing up takes as little as five minutes, and after we have your information we will start connecting you with local lawnmowers in Sterling Heights, Michigan. Once we have determined a fair price for cutting your grass, companies can contact you and offer their best price. It is really that easy and the next morning you have several options in your inbox. Welcome to the future lawn care, welcome to GreenPal.
Whether it is Brightmoor, Grandmont, Rosedale, the University District, Eastern Market, Midtown, New Center, East English Village, Warrendale, Mexicantown, Springwells Village, Delray, Dearborn, Redford Charter, Livonia, Taylor, St. Clair Shores, Royal Oak and beyond landscapers are standing by, ready to make your lawn shine!
About Sterling Heights Michigan
Sterling Heights is a city in Michigan, United States.
Sterling Heights, a city in Macomb County, located in the state of Michigan, more importantly, Sterling Heights is one of Detroit's core suburbs. The city had a total population of 129,699 according to the 2010 Census. Sterling Heights is the second largest suburb in the entire Metro Detroit, it is also the fourth largest city in all of Michigan. The city of Sterling Heights consistently ranks as the single safest city in Michigan, as far as cities with a population over 100,000 go.
Incorporated as a city in 1968, Sterling Heights was largely dedicated to growing rhubarb and other crops sold in Detroit, prior to its incorporation. Known as the Sterling Township prior to 1968 and prior to that the Jefferson Township from 1836 until 1838.
In the northern city limits, Dobry Road is named after the last township supervisor, Anthony Dobry, who was the second mayor. The first mayor was Gerald and F. James Dunlop became the first mayor pro-tem.
In Arenac County there was already a small village named Sterling, therefore the word "Heights" was added to the township name to satisfy a state law preventing incorporated municipalities from having the same name. A second name that was under consideration was "Moravian", but Sterling Heights was eventually settled on.
In 1976, Lakeside Mall opened in Sterling Heights, by 1991 the city had received many people of ethnic European origins. These origins included Albanians, Bosnians, Croatians, Macedonians, Montenegrins, Poles, Serbians, and Slovenians. Many of which moved from Detroit and Hamtramck. In the 1990s, ethnic Macedonians in Sterling Heights, together with ethnic Serbs, had the nickname "Yugos." Other ethnic groups had ethnic names as well, for example, Albanians had the nickname the "Albos." However, these two groups had violent conflicts in the 1990s, involving fistfights, beatings and even drive-by shootings. As of 1991 many of the residents worked in automotive industries operated by Chrysler and Ford,
Source: Wikipedia
Tired of unreliable lawn services?
So are we... See how it works
Recent lawns mowed in Sterling Heights, MI
by GreenPal's community of lawn care pros
Save Time, Save Money,
Book a great local lawn service now with GreenPal.