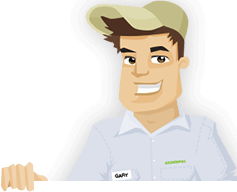 Needing your Lawn Cut?
Get Competitive pricing without the hassle
Book lawn mowing by a pro in Troy
Order lawn mowing now without calling around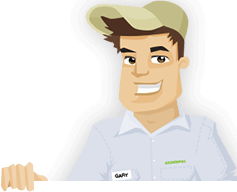 Needing your Lawn Cut?
Get Competitive pricing without the hassle
Book lawn mowing by a pro in Troy
Order lawn mowing now without calling around
Local lawn mowing services in Troy Michigan
compete for your lawn

Here are Best Lawn Care Services in Troy , MI as of Aug, 2019
Here are a few 5 Star Ratings from GreenPal users
Diego Rey
Grass Cutting in Troy MI
I had a car pad in my backyard for the longest time, finally removed. Obviously the grass was nonexistent there, and the soil was ruined. I tried growing more grass there myself, but no luck. I decided to call in a professional, but one local lawn care in Troy failed miserably. I called Randy from Charnwood, I'm not sure if it's the fact that he was on GreenPal and was subject to a bad review or what, but he was nicer than anyone I've met before. He did the job great, my grass is finally coming in. Totally worth the money I think.
Hank Thompson
Lawn Care in Troy MI
It is so refreshing working with Paul and his team. I would vouch them to be the best landscape maintenance in Troy any day, that's a fact. Believe it or not, I have had my fair share of local lawn care services come through my home in Heatherwood. There are a few things that make a great visit from a lawn care service, and one of them is listening and transparency. Paul was both of those, I am very glad to say these gentlemen are top notch, a quality lawn care service in Troy. I highly recommend them.
Mark Silverthorn
Grass Cut in Troy MI
There are so many unreliable people in this city. I think they take advantage of the fact that they aren't online most of the times. That's a mistake I won't make again. After seeing the cutting reviews some of the cheap yard maintenance services in Troy get I'm pretty sure GreenPal is worth signing up for. Personally I have had no problems with Blake or Paul. They are excellent at what they do, and always leave a good impression on me. Plus, they both are in the Houghten Acres so they usually can come out to me any day of the week.
Chris Mangold
Yard Cutting in Troy MI
I have to say, I am very impressed with the quality of landscaping services there is on GreenPal. I have been a member since 2015 and I have yet to be disappointed. The few times I have not been satisfied GreenPal did not let me pay for the service, and the cheap yard mowing in Troy was given to me for free. That's something that cannot be overlooked. Uber doesn't even do that for their riders, and that says something. I live in small community in Strawberry Hill, and even then they were able to find a local lawn mower near me in Troy. I'll be using the service for some time to come.
Not in Troy , MI?
Here are GreenPal's lawn service areas
Lawn Mowing Cost Calculator
Find out the average cost for Lawn Care Services In Troy MI
The era of contracting lawn care on your own is over! With GreenPal you will be able to do what used to take a few days worth of work almost instantly. Just as easily as you would contact an Uber, GreenPal will connect you with cheap landscaping in Troy. GreenPal has worked hard gathering every local lawn mower and yard maintenance in Troy and recruiting them for our website, but we are well on the way to achieving that goal. Now, with offices in the biggest offices in the nation, GreenPal can connect you with over two thousand local lawn mowers near you!
In Troy alone, already a part of an active Detroit market, there are options for local lawn maintenance in Troy in as small communities as Palmerston North, Roundtree, Middlesex, even Lambs End. Don't believe us? Sign up for free today and see exactly how many lawn care options you really have.
In truth, GreenPal was invented by every lawn mower landscaper that has come before us. Before starting GreenPal in fact, some of the founders were working for cheap yard maintenances themselves. You would not believe how useful something like GreenPal would have been for them, something where they can have a direct listing of the people who need cheap lawn care near them. Instead, they had to walk door to door and hope someone would see their advertisement on their truck throughout the day, but most of the times these were inefficient methods.
Now, however, all a local landscaper in Troy would need to do is log on to GreenPal and see anyone within their radius who needs their services! It's as easy as sending you their best quote for a cheap lawn mowing. They only work you as a home or business owner would need is to choose the service that works for you!
GreenPal is firm in our belief that we are the easiest and safest method of contracting lawn care in Troy. Unlike other sites, we vet and filter out every negative result for cheap lawn mowing in Troy. We have a rigorous application process in place that is constantly being evaluated through reviews and work accomplished. It means a lot for us to say that every hire you make on GreenPal is protected for your safety. You will never pay for a job done terrible, and you can be sure that every hire you make is from a reliable landscaper in Troy. This is how we believe lawn care should be handled in 2018!
About Troy Michigan
Troy is a city in Michigan, United States.
Troy is a city of Detroit's northern suburbs in Oakland County. As of the last census in 2010, the population was just over eighty thousand, which makes it the eleventh largest city in Michigan by population (as opposed to by landmass) and the largest city in Oakland County. For the most part, Troy has become a huge business and shopping center in the Metropolitan area of Detroit, where office centers and upscale Somerset Collection malls are numerous. With an area of thirty-three square miles of land, only 0.17 miles of it is water. It sits a an elevation just under eight hundred feet, or 228 meters.
In 2011, Troy was listed as the safest city in Michigan, 19th in the nation. When the city was thriving in a 2008 population boom, it was honored to be named as the twenty-second best place to live by CNN MOney magazine, which based its criteria on housing, quality of education of public schools, economic strength, and recreational opportunities. This, along was an affordability of fourth in the nation, made Troy a very desirable place to live.
The earliest recordings of land ownership in Troy was in 1819. What was then known was Troy Corners was established when a Johnson Niles bought 160 acres in what is now north-central Troy. In 1827, Troy Township was established, and in 1955 it was officially incorporated into Detroit as an attempt to stop bordering cities from acquiring more land. It seems that Detroit was worried that neighboring Ann Arbor would acquire more land than America's city. Unlike many townships throughout the nation, Troy Historic Village has an interactive historical museum that displays the different stages of Troy's history. It is located at Livernois Road and Wattles Road, where it is hidden behind the old city hall building. It has ten original, complete structure where patrons of the museum can see how settlers and their structures functioned. Surprisingly, the buildings were removed from their original locations to the museum completely in tact. It includes an 18th-century schoolhouse, a general store, a blacksmith's shop, a church, old city hall, and a gazebo. It is a big tourist spot, as well as a field trip location for the local schools.
Tired of unreliable lawn services?
So are we... See how it works
Recent lawns mowed in Troy , MI
by GreenPal's community of lawn care pros
Save Time, Save Money,
Book a great local lawn service now with GreenPal.