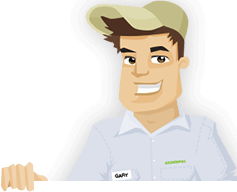 Needing your Lawn Cut?
Get Competitive pricing without the hassle
Book lawn mowing by a pro in Novi
Order lawn mowing now without calling around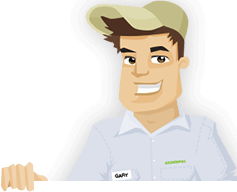 Needing your Lawn Cut?
Get Competitive pricing without the hassle
Book lawn mowing by a pro in Novi
Order lawn mowing now without calling around
Local lawn mowing services in Novi Michigan
compete for your lawn

Here are Best Lawn Care Services in Novi, MI as of Oct, 2019
Here are a few 5 Star Ratings from GreenPal users
Rachel Johnson
Lawn Maintenance in Novi MI
Jeremy completely transformed my yard. His crew was excellent to work with, it helped out so much. When you hire them, tell them Isaac gave them his recommendation. I was a little hesitant about getting on GreenPal, but it seems like it's a pretty popular, I had just about four other local lawn mowing services near me in Ramblewood. I can only imagine how it is for the rest of the local landscapers in Novi.
Katherine Carroll
Grass Cut in Novi MI
Good company to work for, they really understand the logistics of the whole process of getting affordable lawn care in Novi. I know personally it's been a big help for my uncle's landscape maintenance in Novi. I know there are a couple of people who are trying to get on, but so far it's been a pretty good crop of local yard maintenance in Novi. What can I say, especially for someone who has been living in Orchard Hills it's a good app to have on your phone.
Gabriel Cullen
Yard Mowing in Novi MI
I worked with GHS throughout the summer, so far it's been a great success. I tried my best but there wasn't much left to save from the winter. It was a much better suggestion to reseed than it was for my continuous watering, They really explained it to my why we needed to do that. I happened to find him mowing a few lawns in Turtle Creek and we started out there, but once we got on GreenPal it was even smoother than before. Definitely keeping him as long as I can!
Diane Wong
Lawn Mowing in Novi MI
I'm fortunate, because GreenPal made a lot of headaches vanish. I run several rental properties throughout Novi, including some in Ferhoodle. I have had to keep on these cheap lawn care services in Novi just to make sure they showed up! And then all the coordination, it's madness. So I just outsourced it all to GreenPal, and boom, all taken care of. Thank you guys for your help!
Not in Novi, MI?
Here are GreenPal's lawn service areas
Lawn Mowing Cost Calculator
Find out the average cost for Lawn Care Services In Novi MI
GreenPal can help you find the best deals in local lawn care, period. Our dedication to finding the movers and shakers of your town has made GreenPal a first choice in lawn care apps. From cheap lawn mowing services in Novi to full blown landscape maintenance in Novi, GreenPal can help you find every deal on the way to make sure you are not missing out.
What is it you want out of your landscaper? Do you need to reinvigorate your grass with some loving? Don't have any grass to speak of? Whether it is a long term project or a short term, a quick debris removal or an entire landscaping mission, GreenPal can help you get the most affordable quotes possible. We connect you to these yard maintenance professionals so you can meet, discuss business, and hire them straight from the app.
When we started our service, we had one goal in mind: to bring communities together. Several of the founders of GreenPal were also landscapers in their town, respected and trusted members of the community. They know how hard it was for them to find new business, despite their success with their current clients. Back then, they dreamed of a service that would find the clients for them while they provided the best lawn care in Novi as possible.
When the technology finally came around, GreenPal was established to be just that place. Now, it doesn't matter which suburb of what city you live in, your results for cheap lawn mowing in Novi can bring you results as local as Greenwood Oaks, Bristol Corners, and Portsmouth. Detroit is a burgeoning city for GreenPal, you would be hard pressed to find someone who isn't near you!
One of GreenPal's successes lies in our commitment to keeping true and honest workers working on our site while weeding out the slackers. Our review systems are tied to transactions, allowing only people who have experienced these local lawn maintenances in Novi to write their reviews. The concept is simple: if they do well they show up more in rankings, if they try anything dishonest they lose business. This encourages fair practices as far as reliable yard maintenance in Novi goes, and it encourages people to write for the companies they really believe in!
Signing up for GreenPal is always free and takes less than five minutes. Once you provide us with a physical address of where you want lawn care, companies throughout your area in Novi will reach out for their best offer. After that it is all your choice who to go with! See how easy lawn care can be in 2018!
About Novi Michigan
Novi is a city in Michigan, United States.
As of the 2010 census, the city of Novi in Oakland County had a population of fifty-five thousand, a significant increase since the 2000 census count of just over forty-seven thousand. Novi lies about twenty-five miles northwest of the Detroit city center, eight miles west of the western border of Detroit. As far as Ann Arbor goes, Novi lies another twenty-five miles from the city center. Although the city of Novi is self-sufficient, it is still considered to be a part of the Novi Township, with a small portion of it in the middle of the city leaving itself unincorporated. Novi covers an area of thirty-two square miles, with one square mile of it being water. It's elevation is curiously high for the state of Michigan, sitting at nine hundred ft above sea level.
Novi was once a part of Farmington Township and separated itself to be Novi Township. A resident by the name of J.C. Emery suggested the name Novi because of how short it is, and people were running out of breath speaking about their great town of Farmington. There are several suggestions as to why the town was called Novi, the first coming from a toll gate along Grand River toll road. It is the sixth toll gate, labelled as No. VI.
Another theory is that the township is number six on the Holly, Wayne & Monroe Railway. But that would mean that Novi was named almost forty years after the establishment of the township. Time travel does not exist yet. Another popular misconception is that since Novi was the sixth stagecoach stop outside of Detroit, many people referred to it as Novi. To this day, the debate still rages on with no end in sight. What the city does know of its history, however, is that in 1969 the city charter was approved, and in the following year the city held an election for the incorporation of the City of Novi.
There are many historical sites in the city of Novi, where amazingly people care about the saving and preserving of city history. The citizens of Novi have preserved Tollgate Farm, a farmstead and educational center. They have preserved the Colonel Samuel White Homestead where a Michigan Historical Marker is posted. The original Novi Depot was preserved here, where CSX Transportation trains once stopped to receive care before moving out to the rest of the country. Although the site o the original Fuerst Farmstead is considered a historic site, none of the original buildings exist there. The barns were dismantled a few years ago, and the homestead was left to ruin before the city ordered the removal of any debris.
Tired of unreliable lawn services?
So are we... See how it works
Recent lawns mowed in Novi, MI
by GreenPal's community of lawn care pros
Save Time, Save Money,
Book a great local lawn service now with GreenPal.