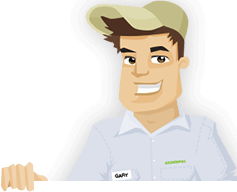 Needing your Lawn Cut?
Get Competitive pricing without the hassle
Book lawn mowing by a pro in Warren
Order lawn mowing now without calling around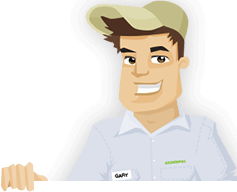 Needing your Lawn Cut?
Get Competitive pricing without the hassle
Book lawn mowing by a pro in Warren
Order lawn mowing now without calling around
Local lawn mowing services in Warren Michigan
compete for your lawn

Here are Best Lawn Care Services in Warren, MI as of Oct, 2019
Here are a few 5 Star Ratings from GreenPal users
Stan Harmond
Lawn Mowing Service in Warren MI
I started with just asking for a quick debris hauling from my home. I wanted to see which of these guys actually showed up on time. Jeremy was one of the first to reply, so we stayed on with him for a few weeks. When he went on vacation we hired another local lawn care service near Warren, around the Madison Heights area. I'm surprised something like GreenPal is not even a few dollars a month, the service and the site work great. Very happy with the customer service he has brought me.
Jason Green
Grass Cutting in Warren MI
Would highly recommend Jason and his team for your home. I had a bit of a problem with my vines on my front pillars, I had no idea how to get the dead roots off. Jason walked me through the whole way, which was good because I thought all the harsh chemicals would ruin the paint. I'm not sure how well GreenPal works in the rest of Warren, but as far as contracting local lawn maintenance in Bear Creek Village there isn't a faster way.
Paula Thames
Lawn Maintenance in Warren MI
It sounded scary when I was advised (by more than a few of the best landscapers in Warren I might add!) to kill my lawn, but here we are a few months later and my lawn looks amazing!!! I can't believe how well everything grew back! Trust me when I say we were probably the house that stuck out the most in Fitzgerald, and it was completely our fault, but it was good money to put in once we hired Isaac. We can't thank you guys enough!!
Kelly Prude
Grass Cutting in Warren MI
Great customer service from KF&K. It was just a brush clearing but even then they did a good job. I hired a cheap landscaping company in Warren last year to do the same job and had to finish it myself. There was no way they were worth the fifty I paid for them. KF&K came over this year and has pretty much won my business from here on out. There is a happy man in Linderman with a good yard thanks to him.
Not in Warren, MI?
Here are GreenPal's lawn service areas
Lawn Mowing Cost Calculator
Find out the average cost for Lawn Care Services In Warren MI
GreenPal is changing the game when it comes to contracting local lawn care in Warren. With over three hundred cities and two thousand vendors across the nation, GreenPal is fast becoming a player in the service industry app world. Just as easily as you would call for an Uber, or ask for something on TaskRabbit, GreenPal can help you find the best deals in local lawn care wherever you are.
Since we launched our app, home and business owners throughout the nation have chosen GreenPal because of our commitment to security. Unlike other competitors, GreenPal dedicated a lot of its resources to making sure that every vendor and local lawn mower in Warren is as legit as the next person. We do this by asking our vendors to submit to a rigorous application, one that no scammer on Craigslist can fake their way through. It takes a lot of energy for this, but it is all worth come Monday morning and there are zero complaints or disputes waiting to be solved.
What is it you are trying to do with your lawn? Are you looking for someone to take over the whole process, let them handle everything for you? Are you looking for a quick cleanup so you can take over from there? Maybe you have a special project in mind something that requires expertise in the local landscaping in Warren. Whatever it is, you are going to find your next hire right here on GreenPal. Through our website and app you can find anyone from cheap lawn mowing services in Warren to dedicated arborists and landscapers. Especially in a town like Warren with a popular city like Detroit, there are so many options for you to look through you will know exactly how good of a deal you are getting. The best part is that our results appear as local to you, so no matter if you live in Rinke Park, Vandyke, or across the way in Warner-Wexford, there is always an option for reliable lawn care near you.
Signing up for GreenPal is always free, and takes little more than an email and an address of your desired lawn care appointment. Once you decide on a day, the best in yard maintenance in Warren will reach out to you. After that, it is all up to you to decide who you go with! What are you waiting for? Local lawn maintenance services in Warren are ready to meet you and ready to get down to business!
About Warren Michigan
Warren is a city in Michigan, United States.
Warren lies in the Macomb County of Michigan. With a population of over 130,000 people, it holds the title of the largest city in Macomb County, the third largest in Michigan, and the largest suburb of the whole Detroit metro statistical area. General Motors, the United States Army Detroit Arsenal, the Army TACOM Life Cycle Management Command and the Tank Automotive Research all make their home in Warren, establishing headquarters there for major industrial manufacturing since the early fifties.
Macomb County lies in the southeast part of Michigan, and Warren itself is the southwestern most part of the county. It is one of fourteen major cities in Macomb County, with several townships scattering throughout. It comprises of 35 square miles of Michigan land, where only 0.08 of it is water. It sits at an elevation of 627 ft above sea level. The history of Warren is well documented mainly because of its early establishment as a settlement.
It used to be called Beebe's Corners, and was originally comprised of only the corner of Mound Road and Chicago Road. It was incorporated in 1957, but it was founded in 1830, making it one o the youngest cities in Michigan. Beebe's Corner was just a carriage stop between Detroit and Utica, used mainly as a refreshment stop area for travellers. At this point in time when carriages were still in use, Warren included a distillery, mill, tavern, and a trading post.
Warren had several names before the one we recognize now. When it first decided to become a township under this first settlement, citizens knew it as Hickory. In 1838 it was reamed Aba by the overwhelming presence of dedicated Christians, and finally Warren after Rev. Abel Warren. He was the first licensed preacher in the state of Michigan, going throughout the Shelby Township, Macomb, Lapeer County, Oakland County, and St. Clair County baptizing, marrying, and burying devoted Christians while on his way to New York. There is an alternate story to the naming of Warren, however. Some claim that the town was so-called after a General Joseph Warren who died at the Battle of Bunker Hill. In tradition of the rest of the country, most citizens prefer the ludicrous but satisfying living saint.
Tired of unreliable lawn services?
So are we... See how it works
Recent lawns mowed in Warren, MI
by GreenPal's community of lawn care pros
Save Time, Save Money,
Book a great local lawn service now with GreenPal.