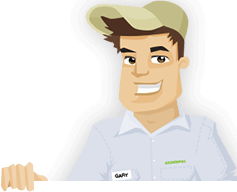 Needing your Lawn Cut?
Get Competitive pricing without the hassle
Book lawn mowing by a pro in Royal Oak
Order lawn mowing now without calling around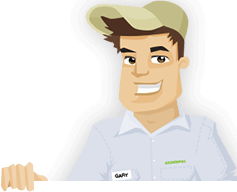 Needing your Lawn Cut?
Get Competitive pricing without the hassle
Book lawn mowing by a pro in Royal Oak
Order lawn mowing now without calling around
Local lawn mowing services in Royal Oak Michigan
compete for your lawn

Here are Best Lawn Care Services in Royal Oak, MI as of Sep, 2019
Here are a few 5 Star Ratings from GreenPal users
Tracy VanHurst
Lawn Mowing Service in Royal Oak MI
As far as local lawn care in Royal Oak, MI goes, GreenPal is pretty handy. Maybe it would change if I lived in a smaller town, but where I near Kenwood Park it has worked great. I have hired two local lawn mowers near me that have all been great. I haven't found someone that will be able to take over my lawn for the rest of the year, but at least they are honest about it. I hired one guy who I contracted to handle all my lawn maintenance in Royal Oak, Michigan, but he disappeared halfway through the contract. Very strange stuff, and surely if I had the opportunity to review him I would have told everyone what had happened. It's good I haven't seen him on here yet, but then again GreenPal does great about finding the best yard maintenance near me.
Timothy Green
Lawn Cut in Royal Oak MI
I have been a life long resident of Royal Oak, you can't beat this city! That is for sure. My son used to do my lawn care, but now he is too busy going to Oakland Community College. So I searched the internet for affordable lawn care in Royal Oak, and that is when I found GreenPal! It was love at first mow. I love that I can schedule lawn care easily, and cancel if I need to. Best of all I can review and read the reviews of the landscapers each time they visit. Lawn care has never been easier, I am so satisfied with the service GreenPal Provides.
Alexander Hallsmith
Lawn Mowing in Royal Oak MI
All through Detroit, particularly in Royal Oak it can really be difficult to find great lawn care. I personally love to spend time at the Village Club of Royal Oak working. I would rather be there when I am not working than in my yard worrying whether my gardens are healthy or not. Fortunately, I have found GreenPal. For real this site helps me save time and money. Best of all there are no contracts and I get the service I need. I even get to enjoy my lawn on the weekends! Don't wait, I seriously can not explain just how much they have helped me save time.
Hope Pascel
Lawn Service in Royal Oak MI
Communication is key when it comes to getting things done. Lawn care in Royal Oak has never been more streamlined.Scheduling, and communicating with my lawn care services in Royal Oak has never been easier. With the GreenPal app everything is available at the push of a button. But once I got to know the guys that were coming out to mow my lawn, our conversations were very streamlined. We're pretty much on an understanding right now. As long as he keeps showing up same time every week I pay him just as easily. Feels good to have a cheap lawn mower near Red Run Golf Course. Now I can visit my home in Detroit, whenever I want. Of course it's a luxury, but it's something I am fine paying for.
Not in Royal Oak, MI?
Here are GreenPal's lawn service areas
Lawn Mowing Cost Calculator
Find out the average cost for Lawn Care Services In Royal Oak MI
Let's Face it, finding reliable lawn care is difficult. Between scheduling and no show time after time, it can be a real pain to keep up with your lawn maintenance needs. We have a solution. Welcome to your GreenPal's page for Royal Oak, Michigan. Find just a few of the top-rated lawnmowers in Royal Oak. Landscaping and lawn maintenance companies are now available for hire at any point in time.
Once you sign up for GreenPal, you can meet, message, and coordinate prices for all your lawn care service needs. From basic yard mowing to tree removal, pruning, edging, and even total landscape renovation, GreenPal can help you find the company which suits your needs. We know how hard it can be to track down a good lawn care company, so we've done the hard work of finding the best in the industry to make your life easier.
We hyper-localize our city pages because most of our customers are homeowners just like you. This page will connect you with cheap and reliable lawnmowers and landscapers in Royal Oak, MI or all of Michigan for that matter.
You may have been asking yourself, with all the lawn care issues in your neighborhood, how do I find a good landscaper without getting ripped off. We have a strict vetting system that is in place to combat exactly that. In addition to the standard business credit checks and basic company information, we interview each and every landscaping maintenance company to ensure they are legitimate. This means we check their equipment and interview the past clients. We have found that this information tells us a lot about the yard mowing business and how the services could be improved. Additionally, we also require contractors to submit pictures of previous jobs.
Companies that apply for our site, meet heavy requirements. We turn away and lawn care companies which have the inadequate equipment to service our professional level, that is why we do our strict vetting process. We ensure that only the best landscapers will be available through our site.
We go through all of this to protect those that use our service from those of been more harm than good. The lawn care business is tricky, and it can be discomforting to make strangers from Craigslist and give them your personal address. This is the kind of information you don't want in the wrong hands, and using our site prevents you from giving your information to complete strangers.
If you do not want your information falling into the wrong hands, are tired of poor lawn care service, or just want someone to show up on time for once, we are here for you. Don't stress out any longer, will go through the difficult process of finding a good lawn care company. We have made everything simpler so that you can focus on other things in your life.
Signing up takes as little as five minutes, and after we have your information we will start connecting you with local lawnmowers in Royal Oak, Michigan. Once we have determined a fair price for cutting your grass, companies can contact you and offer their best price. It is really that easy and the next morning you have several options in your inbox. Welcome to the future lawn care, welcome to GreenPal.
Whether it is Brightmoor, Grandmont, Rosedale, the University District, Eastern Market, Midtown, New Center, East English Village, Warrendale, Mexicantown, Springwells Village, Delray, Dearborn, Redford Charter, Livonia, Taylor, St. Clair Shores, Royal Oak and beyond landscapers are standing by, ready to make your lawn shine!
About Royal Oak Michigan
Royal Oak is a city in Michigan, United States.
Royal Oak, a city in Oakland County is located in the US state of Michigan. Royal Oaks is a suburb of Detroit. According to the 2010 census, the population of the city was 57,236. Royal Oaks is the 8th-largest municipality in all of Oakland County it is also the 27th-largest municipality in Michigan by population.
The early Europeans of this area were mostly French Canadians; many of them traded with the Sauk and other Native Americans in the area. After Great Britain defeated France in the Seven Years' War, Great Britain took complete control of the territories east of the Mississippi River. This area included Fort Detroit and environs. This situation promoted the development of Western Ontario, which lay just across the Detroit and St. Clair rivers.
Royal Oak was not incorporated until the year 1891 when it officially became a village. By the year 1921, Royal Oaks became a city in 1921. The name was given to the town in 1819, during one of Territorial Governor Lewis Cass' surveying expeditions.
Near the current day intersection of Crooks, Rochester and Main, a large oak tree reminded Cass of the Royal Oak King Charles the Second in England once hid in to escape the Roundheads during the Battle of Worchester. Cass named the settlement after that, and only several years after the US fought Great Britain across the northern border in the War of 1812.
Since that time Royal Oak has developed into a suburb of Detroit as of the early 20th century. Since that time Detroit grew rapidly as a result of industrialization and its booming auto industry.
The Royal Oak Farmers Market began as a truck market, on the corners of Troy and 4th streets, on October 14, 1925. It opened as a cooperative venture between the then-new City of Royal Oak and Oakland County, Michigan.
Source: Wikipedia
Tired of unreliable lawn services?
So are we... See how it works
Recent lawns mowed in Royal Oak, MI
by GreenPal's community of lawn care pros
Save Time, Save Money,
Book a great local lawn service now with GreenPal.