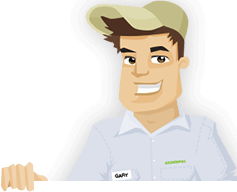 Needing your Lawn Cut?
Get Competitive pricing without the hassle
Book lawn mowing by a pro in Kennedy Township
Order lawn mowing now without calling around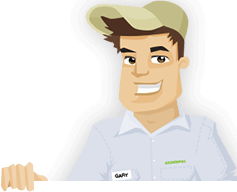 Needing your Lawn Cut?
Get Competitive pricing without the hassle
Book lawn mowing by a pro in Kennedy Township
Order lawn mowing now without calling around
Local lawn mowing services in Kennedy Township Pennsylvania
compete for your lawn

Here are Best Lawn Care Services in Kennedy Township, PA as of Sep, 2019
Here are a few 5 Star Ratings from GreenPal users
Jorge Contreras
Lawn Cut in Kennedy Township PA
So grateful to the gentlemen at Helping Brothers with their help on my home. I was preparing to sell it,but the realtor suggested we clean up the yard first. I had no idea what to do, the most outside work I've done was succulents in pots. I looked all over as far out as Stowe Township for a local landscaper in Kennedy Township, but when I found GreenPal the entire process from start to finish took three days. Brian knew exactly what to do to make my grass better, and we sold the house in two months!
Andrew Schultz
Lawn Mowing Service in Kennedy Township PA
I live in Windgap but I hired a cheap lawn mower in Kennedy Township to come out. He quoted me for a good price, so I paid for his gas to come out. It worked out, I couldn't have asked for a better partner in this. I know what I like in my yard, but I'm getting older and can't hack it anymore. I went ahead and hired C&J for the rest of the year and as long as he's willing to help me, I haven't looked back since.
Megan Sotelo
Grass Cutting in Kennedy Township PA
If you would have told me I would be using an app to contract lawn maintenance in Kennedy Township, I would have laughed in your face. Joke is on me though, because here I am using GreenPal almost every month to clean up the yard. I even use to hire a local landscaper in Kennedy Township to go out to my parents' in Fairywood. I'm very happy with the service, and so far they have delivered great lawn care, the kind you'd expect for top tier yard maintenance in Kennedy Township.
Vanessa Bliss
Lawn Care Service in Kennedy Township PA
After all the problems I've had with local lawn care services in Kennedy Township I'm pretty sure you could have sold me a phone book with better options and be happy with it. Who knows how you guys found these guys, but I have hired three of the best lawn mowers in Kennedy Township to date. Very friendly, and they cleanup the grass after they cut it. Totally worth it, especially for someone like me who lives way out inMoon Run.
Not in Kennedy Township, PA?
Here are GreenPal's lawn service areas
Lawn Mowing Cost Calculator
Find out the average cost for Lawn Care Services In Kennedy Township PA
Congratulations! You have stumbled across the internet's premiere platform for contracting local lawn care! You went searching for the best deals in local lawn care in Kennedy Township and found something much better! Instead of finding a few results of cheap lawn maintenance in Kennedy Township, GreenPal has brought you every local landscaper and lawn mowing service near you. Can you say jackpot?
Signing up for GreenPal takes as little as five minutes, and those five minutes will give you access to dozens of yard maintenance services that are in your area. Whether you need a lawn mowing, help with a special project, or something much more specific, GreenPal can connect you to your next contractor. With our review system and careful vetting process, you can rest assured that every company on our website is professional and legitimate. Unlike other websites like Craigslist, GreenPal takes the time to filter out the scammers, the cheap lawn mowers in Kennedy Township,Pa, and every lazy man or woman looking to make a quick buck at the expense of your lawn.
How do we make sure that your next hire is going to leave your lawn looking beautiful? Our application process requires proof of their craftsmanship not just to get on the website, but to continue using our service. We have done a great thing for landscape maintenance services: instead of having to search the neighborhood for home and business owners looking for lawn care, we have brought the clients to them. No more leaving business cards on bulletin boards or front doors, all they have to do is jump on GreenPal and pitch their best lawn mowing quote for you. Slowly but surely, GreenPal is spreading to every suburb in Pennsylvania. Communities as small as Neville Island to Sheraden, Bellevue Borough, even Seville Lower Bascom all have local results for lawn care. All you have to do is choose which local landscaper in Kennedy Township is right for you! So what is it exactly that you are waiting for?
About Kennedy Township Pennsylvania
Kennedy Township is a city in Pennsylvania, United States.
Kennedy Township, as the name suggests, is a township in Allegheny County in the state of Pennsylvania. It is considered part of the greater Pittsburgh area, where it lies ten miles west of Pittsburgh, twelve miles east of Pittsburgh International Airport. Their motto, of their Christian background, has been since its founding "A Great Place to Live, Work, and Worship."
In Allegheny County, with a population of just about eight thousand, Kennedy Township is in the central part of the county, just west of the center. The total land area of Kennedy Township, PA is 5.53 miles, whereas 5.48 square miles of it is land, and only 0.05 square miles of it is water. For the most part, Kennedy Township is served by the award winning school district of Montour School District. Although it is a mid-sized, suburban public school district, it encompasses the towns of Kennedy Township, Robinson Township, Ingram, Thornburg, and Pennsbury Village.
The small, modest school district was ranked 116th out of 498 Pennsylvania school districts by the Pittsburgh Business Times in 2012. This was all based on student academic achievement, but for a population that hardly touches fifty thousand is to say that a large percentage of the students were successful in their academics.
As stated before, Kennedy Township is a town of Christian descent. As such, before listing its history, geographical landscape, or tourist attractions, the Wikipedia page for the town list all their various churches, including St. Malachy Catholic Church, Kenmawr United Presbyterian, and Kennedy First Alliance. One of the many attractions to Kennedy Township is the Kenmawr Conservation Area, a sixty acre wooded nature park owned by the Hollow Oak Land Trust.
Tired of unreliable lawn services?
So are we... See how it works
Recent lawns mowed in Kennedy Township, PA
by GreenPal's community of lawn care pros
Save Time, Save Money,
Book a great local lawn service now with GreenPal.