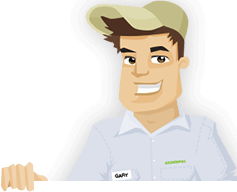 Needing your Lawn Cut?
Get Competitive pricing without the hassle
Book lawn mowing by a pro in Cranston
Order lawn mowing now without calling around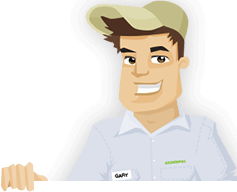 Needing your Lawn Cut?
Get Competitive pricing without the hassle
Book lawn mowing by a pro in Cranston
Order lawn mowing now without calling around
Local lawn mowing services in Cranston Rhode Island
compete for your lawn

Here are Best Lawn Care Services in Cranston, RI as of Sep, 2019
Here are a few 5 Star Ratings from GreenPal users
William Custard
Lawn Mow in Cranston RI
I'm having a much easier time living thanks to what everyone at Parada's Landscape is doing for my yard in the Hervey area. The team does well with mowing my lawn every few weeks. The company has also been aerating my grass bed a few times every year. The people at Parada's understand what I need for my home every time they arrive. I don't have to worry about whether or not I'm doing the right things for my yard, because the people at Parada's are taking care of everything the right way every time they show to help.
Leigh Derosier
Lawn Cut in Cranston RI
I have hired far too many lawn care providers in and around the Cranston area who did a substandard job with my yard. The people at Northscapes are anything but weak. The team here at Northscapes understands everything I need for my lawn. They are very precise in mowing my lawn and in washing my paint. I haven't had to worry about my yard developing lots of weeds, nor has my grass become discolored in recent time. Everyone here at Northscapes knows what my yard needs every time they come over to help.
Lisa Hill
Lawn Care in Cranston RI
Edward and the rest of his team have been accommodating in restoring my lawn on Reservoir Avenue. I've had some difficult times with trying to maintain my lawn over the years, by the people here knew what my yard needed the first time around. They helped me with aerating my yard and removing the weeds around my grass. They also found the best height for cutting my grass. The people here regularly check on how well everything is growing, and they never stop until they are finished. They want to ensure I am happy with everything they are doing for my lawn.
Hugh Sowa
Yard Mowing in Cranston RI
White Pine Landscaping knows what it takes to give my yard in the Cranston area the help it deserves. The people here have a clear idea of what I require out of my yard, including being able to maintain the right height for my grass. The team always changes the mowing pattern when they work in my yard. They never use the same layout twice, as they know that doing so would flatten my grass. They always clean up after they finish working too. They are very comprehensive and careful in everything they do for my yard.
Not in Cranston, RI?
Here are GreenPal's lawn service areas
Lawn Mowing Cost Calculator
Find out the average cost for Lawn Care Services In Cranston RI
Cranston, Rhode Island, is one of the most appealing cities in the state. The city says that it's on the move, and you can tell it's a city that is growing in popularity. Part of this comes from the attractive lawns you'll find around the area. You will see many vast yards around the Locust Glen neighborhood. There are many appealing trees and landscapes in the Forest Hills area as well.
All of these features made Cranston a beautiful place for living. But there's also a need to look at what it takes for a yard to stay appealing. The great news is that we at GreenPal can help people with finding the right yard maintenance companies that people in Cranston can trust.
We at GreenPal have developed a convenient app that lets users know all about what they can do for their lawn maintenance requirements. The GreenPal app lists information on all the top lawn mowing providers in the Cranston area.
You don't have to spend all day finding the best lawn care providers when you use the GreenPal app. You can download the app and then list your address to see who's in your local area. These include companies of all sorts, including entities that can care for lawn mowing services and landscape maintenance support.
You'll find quality lawn care providers through GreenPal thanks to the intense vetting process that we use when finding the teams you can trust. We only work alongside entities listed with the Greater Cranston Chamber of Commerce among other groups of note. We'll ensure that you only work with people that understand the ins and outs of lawn care. More importantly, you'll only find groups that have been around for a while and understand the unique needs you have for your yard.
Everything the GreenPal app offers makes it easier for you to care for your yard. You can find the GreenPal app to be a reliable ally when it comes to hiring anyone from Stone Pond to Edgewood.
You can even use the GreenPal app if you're a little further off the beaten path. You can find lawn care companies in the Comstock Parkway or Hope Road areas among other places where the yards are larger. You will find it easy for you to access lawn care services even if you're in a part of the city that might take an extra bit of time for people to reach.
Don't forget that the app is fully comprehensive. You can use the app to hire people, switch providers, schedule services, or pay for said services. Don't forget to leave a review of whoever you hire after you complete your payment for services.
Download the GreenPal app today, and get started in finding the right entities that you can trust. Get on the move towards finding the right companies that you can trust when looking for someone to care for your yard.
About Cranston Rhode Island
Cranston is a city in Rhode Island, United States.
Cranston, Rhode Island is a city on the southeastern end of Providence County. The city has a population of about 80,000, making it the second-largest city in the state behind Providence.
Cranston is to the south of Providence with the two cities being linked by Interstate 95. The Providence River also appears on the eastern end of Cranston. The Pawtuxet River makes up a part of the city's southern border. The Providence/Stoughton Line on the MBTA rail system moves through the city as well.
The western end of Cranston is home to a few golf courses. The Alpine and Cranston Country Clubs are to the west.
The Roger Williams Park Zoo is on the northeastern end of Cranston. The zoo has been in operation since 1872. The zoo takes up about 40 acres of land space and is home to more than 150 different species of animals, including elephants.
Cranston, RI, is on land that was part of the Pawtuxet Purchase of 1638. The town was incorporated in 1754 with much of the land on the northern end of the Pawtuxet River. It is unclear as to whether Cranston is named for state Governor Samuel Cranston or state House of Representatives Speaker Thomas Cranston. The city was home to the Narragansett Park auto racing track in the late nineteenth century. The track is believed to be the first track of its kind in the country when it opened.
Cranston is home to multiple sites listed on the National Register of Historic Places. The Sprague Mansion is the birthplace of former state Governor William Sprague III and his nephew and fellow Governor William Sprague IV. The Thomas Fenner House in Cranston was built in 1677 and is one of the oldest houses in the state.
Much of the commercial activity in Cranston is off of Rhode Island Route 2. The Huntington Expressway or Rhode Island Route 10 also houses various business sites.
Tired of unreliable lawn services?
So are we... See how it works
Recent lawns mowed in Cranston, RI
by GreenPal's community of lawn care pros
Save Time, Save Money,
Book a great local lawn service now with GreenPal.