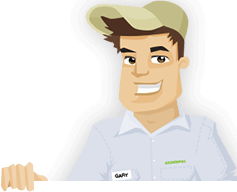 Needing your Lawn Cut?
Get Competitive pricing without the hassle
Book lawn mowing by a pro in Brockton
Order lawn mowing now without calling around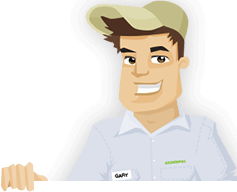 Needing your Lawn Cut?
Get Competitive pricing without the hassle
Book lawn mowing by a pro in Brockton
Order lawn mowing now without calling around
Local lawn mowing services in Brockton Massachusetts
compete for your lawn

Here are Best Lawn Care Services in Brockton, MA as of Aug, 2019
Here are a few 5 Star Ratings from GreenPal users
Leona Wren
Lawn Maintenance in Brockton MA
The team at Grow'N Mow Landscaping does well with ensuring my yard is cut well every time they come over. I have the people here come to my home on Ashland Street every two weeks. They use a different mowing pattern every time, and it looks beautiful no matter what the style is. More importantly, the grass isn't pressed down on the ground when they go over it. They also trim the areas around my landscape and mailbox to keep every bit of grass even in height. More importantly, they don't scratch the brickwork around my landscape when they trim around that spot. They don't leave any green stains either.
Anita Troutt
Lawn Service in Brockton MA
The friendly folks at Cutting Edge know what it takes to care for my yard. The people here do well with mowing my grass in Hovendon, but what makes their work outstanding is that they cover every part of my yard and not just the turf. They also trim my bushes and clean up after they finish. They have helped me with removing weeds from my landscape as well, which has helped my bushes grow even better. I've been surprised over how the team's weed removal efforts never kill off anything else around my yard. They're very cautious and careful with everything they do here.
Pggy Juhasz
Grass Cutting in Brockton MA
The people at Quality Landscaping have been coming to my apartment complex in the Chatham West part of Brockton every month for a few years. They have been very reliable in that they always get the lawn cut and the bushes trimmed. They clean up after they take care of their work as well. One thing l like about them is that they always preview their charges with us before they start. I appreciate how they want us to know about what it costs for services and that we will agree to continue using them. They respect the budgetary needs we have here.
Michael Rivera
Grass Cut in Brockton MA
There's no one else in the Brockton area that I can think of that works as well for my lawn as Fine Cut Lawn Care. The experts at Fine Cut always work their hardest to remove weeds from my yard. They also trim the grass evenly without missing a blade. I appreciate how the team at Fine Cut also removes the grass clippings from my yard when they're finished. Even better, they rake the leaves off of my Washburn Meadow yard before they start mowing. It's tough for me to rake the lawn here, what with the Washburn Meadow area having so many trees. But the people at Fine Cut are more than helpful in giving me the support I need for my yard.
Not in Brockton, MA?
Here are GreenPal's lawn service areas
Lawn Mowing Cost Calculator
Find out the average cost for Lawn Care Services In Brockton MA
It's hard enough to try and find lawn care providers in Brockton, MA. But it is especially rough to try and find organizations that care about your lawn care needs and won't waste your time. You won't want to hire a lawn mowing team that might not be ready for the task at hand, let along someone who hasn't been working in the area for all that long.
Fortunately, you won't struggle for long when you use the GreenPal app. With GreenPal, you'll find it easy for you to reach the best lawn care providers in the Brockton area. You can hire someone to come to a large yard near the Thorny Lea golf course, or someone who can mow a smaller lawn on Ashland Street. Every property in the Brockton area can be covered by a talented lawn mowing provider that you'll find through GreenPal.
The organizations you'll discover on the GreenPal app are ones that have been certified by groups such as the Metro South Chamber of Commerce. Each team listed has been working in the Brockton area for a while now and understands everything it takes to make your yard look its best.
But how are you going to tell these lawn care providers apart from one another? The GreenPal app will let you know what to expect out of each of these companies. The listings include descriptions written by these lawn mowing providers. Each entry provides details on what these teams can do for you and how well they can care for your lawn.
You'll also find reviews for each of these lawn care providers on the GreenPal app. Each report is legitimate, as every entry links to an actual transaction made through GreenPal. The work means that you won't run into any reviews written by people trying to spam a site and make individual companies look better than they are.
The companies you'll find through GreenPal are ones that you can trust for any purpose. With GreenPal, you can find teams that can serve commercial properties in the Campello area. You can also hire people who can help you with a professional yard near the Stonehill College campus. You'll find it easy to get someone to help you out no matter what yard you have or the quality of that yard in question.
You can hire teams through GreenPal through the app. You can use the GreenPal app to hire specific services from various lawn care companies. You can pay for each service with the app. Also, you don't have to sign a contract with anyone if you're not interested. You can also directly contact different lawn care teams to see what they can do for your yard care needs.
Download the GreenPal app today, and get started in finding the right lawn care providers that you can trust. You will appreciate the thorough work that goes into finding the best lawn mowing companies in Brockton.
About Brockton Massachusetts
Brockton is a city in Massachusetts, United States.
Brockton MA is a city on the northwestern end of Plymouth County. The city is 25 miles south of Boston. Brockton links to Boston through the Fall River Expressway or Route 24. The town is south of Quincy and north of Taunton.
The world headquarters for W.B. Mason is in Brockton. W.B. Mason is an office products retailer with more than fifty locations around the northeastern United States.
The city of Brockton operates numerous public schools, including Brockton High School and the Plouffe Academy. There are also a few parochial schools in Boston, including the Trinity Lower and Upper Campuses. Massasoit Community College is also in the city.
The Brockton Rox baseball team competes in the city every summer. The team plays at Campanelli Stadium. The group features college baseball players who are looking to compete in the summer after the regular season ends.
There are multiple hospitals in the Brockton area, including the Brockton Veterans Association Hospital. The VA hospital also operates as a teaching university for medical students from Northeastern and Boston Universities.
Brockton MA is on land that was occupied by the Wampanoag tribe. Ousamequin sold the land to Myles Standish in 1649. The town was called Bridgewater, but it would be renamed to Brockton in 1874 in honor of British general Isaac Brock. The city was home to the first three-wire underground electrical grid in 1883. The Edgar's Department Store in Brockton was also home to the first department store Santa Claus in 1890.
Brockton has a population of 95,000. The city has the largest Cape Verdean population in the country with nearly 10 percent of the people in Brockton having ancestry from Cape Verde.
The MBTA Commuter Rail Middleborough/Lakeville Line has three stations in the eastern part of Brockton. The line goes south to Bridgewater and Middleborough and north to the South Station complex in downtown Boston.
The Brockton Reservoir is on the northwestern part of the city. The D.W. Field Golf Course is near the reservoir.
The Brockton Symphony Orchestra performs classical music concerts at various places in Brockton throughout the year. The orchestra is known for its annual holiday and chamber music shows.
Tired of unreliable lawn services?
So are we... See how it works
Recent lawns mowed in Brockton, MA
by GreenPal's community of lawn care pros
Save Time, Save Money,
Book a great local lawn service now with GreenPal.