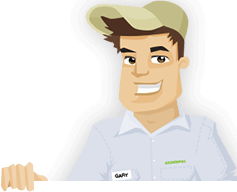 Needing your Lawn Cut?
Get Competitive pricing without the hassle
Book lawn mowing by a pro in Pawtucket
Order lawn mowing now without calling around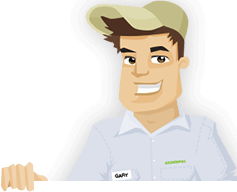 Needing your Lawn Cut?
Get Competitive pricing without the hassle
Book lawn mowing by a pro in Pawtucket
Order lawn mowing now without calling around
Local lawn mowing services in Pawtucket Rhode Island
compete for your lawn

Here are Best Lawn Care Services in Pawtucket, RI as of Sep, 2019
Here are a few 5 Star Ratings from GreenPal users
Beth Crouse
Yard Cutting in Pawtucket RI
I moved from California to Rhode Island a few years back, and I had no idea that the things I was doing for my yard in the Lonsdale neighborhood weren't working. I assumed that what I could do for my yard out west could also apply in Lonsdale, but I was wrong. So I contacted Parada's Landscape to help me with my yard, and they provided me with all the answers I needed. They helped me with mowing my lawn to the best possible height and with aerating my soil so it wouldn't be so compacted. My turf looks a whole lot better thanks to what the people at Parada's were doing for me.
Mark Hunter
Lawn Cut in Pawtucket RI
I have a whole series of bushes that line my sidewalk at my Atwood Avenue home. The bushes need to be trimmed evenly, not to mention the leaves and branches need to be cleared off with care afterward. I can't afford to let a single mistake come about. The people at Freddyboy Solo understand how critical my landscape features are to my home. They always measure the bushes and trim them to the best possible height. They ensure everything looks flat and at the same height and width all around. They always clean up after they finish too. Everything they do is all about making my yard stand out.
Laura Lopez
Yard Cutting in Pawtucket RI
I haven't seen many lawn care companies in Pawtucket that are as direct and precise in their work as the people at Arciga's Landscaping are. I talked with them about caring for my yard on Front Street recently, and they did everything they said they would do. But the best part is that they didn't hurt my grass bed. I've dealt with too many lawn mowing providers who cut the grass too short and hurt everything. The people at Arciga's cut the lawn to the best height without being harmful. I love the work that the people here have been putting in for my work needs.
Howard Bryant
Grass Cutting in Pawtucket RI
The professionals at Northscapes helped me with mowing my lawn before a big open house in Fairlawn recently. I had been trying to sell my home, and I needed help with restoring my turf so it would look more attractive to possible buyers. Everyone at Northscapes reached my home in Fairlawn a few days before my open house. They got the lawn cut, trimmed the edges, and also cleaned up all the leaves, branches, and grass clippings. They also power washed my driveway and sidewalk, so there were no green stains all around. Their work made my property stand out from everything else in the neighborhood.
Not in Pawtucket, RI?
Here are GreenPal's lawn service areas
Lawn Mowing Cost Calculator
Find out the average cost for Lawn Care Services In Pawtucket RI
Pawtucket, Rhode Island, is home to some of the oldest houses in the state. You'll find many turn of the century properties in the Woodlawn and Wendell Street parts of the city. You'll also find some older houses with more extensive lawns in the Slater Park area as well. Many of these houses have some of the oldest grass plots in the state as well. Others have newer turf beds that were installed not long ago.
But no matter how old or new your home or lawn might be, you'll need someone that you can trust to help you with maintaining your yard. We at GreenPal can help you with finding great lawn care professionals thanks to our useful app. We have developed the GreenPal app as a program that lets you know who you can hire for your lawn care needs.
The GreenPal app will let you know who is available to care for your yard no matter where in Pawtucket you live. You can list your address in the GreenPal app and then find out who is open for services. You can find companies that can reach East Riverview and other places near the Seekonk River. The app also works if you're looking for someone who can help you with your retail property in the Baldwin section of the city.
Each listing on the GreenPal app will tell you what you can expect out of various companies of value. You will learn about the things each landscape maintenance company can do for your yard, not to mention some of their standards of care.
You'll also find reviews for these lawn maintenance organizations on the app. Each review links to a real transaction that was set up through the GreenPal app. You'll only get accurate and thorough information from real people who have used the app to hire people.
The companies you'll find on the GreenPal app are all ones that you can trust for your home. Each entity has been certified by the Northern Rhode Island Chamber of Commerce. We believe that you shouldn't have to run into lawn care providers that just started yesterday, let along teams that might not have all the equipment they need for your lawn care needs. Our lawn mowing providers have been around the block a few times and know what it takes to make a lawn in Pawtucket look its best.
The comprehensive nature of the GreenPal app makes it a must-have for your work needs too. The GreenPal app can help you to pay for services and to switch between providers as necessary. You can also use the app to find estimates for lawn mowing, among other needs you might have for your yard in Pawtucket.
Download the GreenPal app today to hire lawn care providers in Pawtucket that will help you with all your work needs. You will find it easy for you to reach only the best teams in the city thanks to what we have to offer.
About Pawtucket Rhode Island
Pawtucket is a city in Rhode Island, United States.
Pawtucket, Rhode Island, is a city on the northeastern end of the state. The city is directly on the border with Massachusetts. Pawtucket is divided in half by the Seekonk River, which becomes the Blackstone River as it moves north.
McCoy Stadium is located in Pawtucket. The baseball stadium was built in 1942 and is home to the Pawtucket Red Sox minor league baseball team. The field hosted a baseball game in 1981 that ran for 33 innings, which makes it the longest professional baseball game in recorded history. The stadium also hosts various local football games and concerts.
The toy and game company Hasbro has its international headquarters in Pawtucket. The company was formed in nearby Providence in 1923. The company is famous for producing board games such as Scrabble, Monopoly, Clue, and Risk. It is also behind iconic toys such as Mr. Potato Head, Nerf, G.I. Joe, My Little Pony, and the Easy-Bake Oven.
Pawtucket features a large Arts and Entertainment District that is around 300 acres in size. The district is in the downtown area. The Pawtucket Armory Center for the Arts and the Sandra Feinstein-Gamm Theatre are among the most noteworthy parts of the district.
Pawtucket was founded in 1671 after Joseph Jenks purchased about 60 acres of land in the area. The original settlement was destroyed during King Philip's War a few years later. Pawtucket would rebuild and become a prominent manufacturing hub during the Industrial Revolution. Pawtucket was incorporated as a city in 1886, although many manufacturing companies moved to the south in the early twentieth century. The city continues to house manufacturing companies, including ones devoted to woven and non-woven fabrics such as lace.
Pawtucket has a population of 70,000. The city is the fourth-largest in Rhode Island. The city has a large French and French-Canadian population and is home to an influx of refugees from Liberia dating back to Charles Taylor's rule during the turn of the twenty-first century.
Interstate 95 and U.S. Highway 1 both run through the middle part of Pawtucket. The MBTA's Providence/Stoughton Line also has a station in Pawtucket. The line goes north to downtown Boston.
The Pawtucket School Department operates public schools in the city, including the William Tolman and Charles Shea High Schools.
Tired of unreliable lawn services?
So are we... See how it works
Recent lawns mowed in Pawtucket, RI
by GreenPal's community of lawn care pros
Save Time, Save Money,
Book a great local lawn service now with GreenPal.