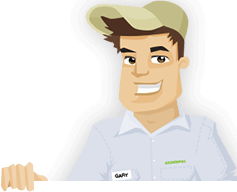 Needing your Lawn Cut?
Get Competitive pricing without the hassle
Book lawn mowing by a pro in New Bedford
Order lawn mowing now without calling around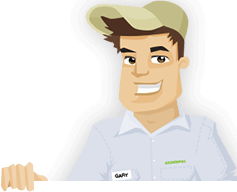 Needing your Lawn Cut?
Get Competitive pricing without the hassle
Book lawn mowing by a pro in New Bedford
Order lawn mowing now without calling around
Local lawn mowing services in New Bedford Massachusetts
compete for your lawn

Here are Best Lawn Care Services in New Bedford, MA as of Sep, 2019
Here are a few 5 Star Ratings from GreenPal users
Teresa Rodriguez
Grass Cutting in New Bedford MA
The people at Grow'N Mow know everything my yard requires every time they come over. They have been helping me for nearly a year by mowing my lawn at Bliss Corner every month. They aerate my yard a few times every year as well. Their work keeps my soil healthy and prevents my yard from flooding when it rains. I have not come across any weeds around my yard either. The careful work everyone provides at Grow'N Mow ensures that my yard will stay looking beautiful even after the snowstorms come along in the winter season and cover everything.
Tammy Ayala
Lawn Maintenance in New Bedford MA
Cutting Edge has done very well with my yard in the Sassaquin area. Everyone at Cutting Edge respects what I need for my yard. They always ask me for confirmation about what I want to have done for my yard before they start. They want to ensure that I don't spend more money than necessary. I appreciate how the people here understand my needs and always work to go above and beyond whatever I need every time. Their weed removal service has helped me with cleaning out dandelions as they come along, not to mention I haven't had as many dandelions return as I've had in the past.
Edith McQueen
Lawn Service in New Bedford MA
Everyone at Shoe City Lawn Care knows how well the grass at my Welby Park home grows. They know how high the grass should be, and they always get the lawn cut the right way every time. The people here are never hard on my yard, as they always mow carefully without making sudden turns, stops, or anything else that might hurt my grass. Everyone here is respectful and knows what my yards need every time they come over to help. I would recommend the people at Shoe City to anyone in New Bedford who needs extra help with maintaining their yards.
Jorge Gillette
Lawn Maintenance in New Bedford MA
The experts at Maney Landscaping have been serving my yard in the Pine Hill area for a year. The team mows my lawn every few weeks, and they always do so with precision and care. They ensure that their mowing equipment is clear before they start, so every bit of grass can be cut without any inconsistencies. The people here also aerate my yard in the spring and fall, so everything can continue to grow and breathe. I never have to worry about whether or not my grass will grow thanks to what Maney Landscaping does.
Not in New Bedford, MA?
Here are GreenPal's lawn service areas
Lawn Mowing Cost Calculator
Find out the average cost for Lawn Care Services In New Bedford MA
You should not have to spend more time finding lawn care providers in New Bedford, Massachusetts, than what you are paying now. You can reach us at GreenPal to help you with finding a lawn mowing company that you can trust. We'll provide you with answers for your yard maintenance needs from Bay Side to West End.
We at GreenPal will help you find the right companies that respect the needs you have for your yard. We provide residents around New Bedford with a thorough listing of lawn mowing providers.
Our standards for listing lawn care providers in New Bedford are strict. We don't accept just any party here. We list companies that are supported by local organizations such as the SouthCoast Chamber. We will identify how each company works based on the services they offer and what they can do for you. We ask each provider who wants to appear on the app to provide a full description of what the company has to offer and how it can help you with your unique yard maintenance needs.
The process for finding the best lawn care companies in New Bedford works without a struggle. We will help you with finding companies based on your location. You can list your address whether you are down south near Clarks Cove or a little further north. You'll then find details on the nearest lawn care providers to you. These include companies that include your site in their coverage areas.
You can find information on everyone featured on GreenPal. You can learn about the services that each lawn maintenance company provides. You'll also read about the unique philosophies that these companies follow.
You can also read various reviews provided by prior customers who have hired these entities in the past. You'll learn a little more about what you can get out of these companies.
The GreenPal app provides a comprehensive approach to your lawn maintenance needs. You can use our app to hire and pay for services. You can also use the app to schedule a time for a free review of your property. You'll discover that lawn mowing costs don't have to be as elaborate as you might assume when you hire a team through GreenPal.
It only takes a few minutes to use the GreenPal app too. We know that you've got a fancy property in New Bedford, whether it's a small place on Hawthorn Street or something classy in the Woodford Estates area. We'll ensure that your time with the GreenPal app is time well spent.
Download the GreenPal app today, and get started in finding the best lawn care providers in New Bedford. You will enjoy the thorough support that we will provide for you here at GreenPal. We want to ensure that you find only the best lawn maintenance companies in the New Bedford area. The work will keep everything you do under control and without a hassle.
About New Bedford Massachusetts
New Bedford is a city in Massachusetts, United States.
New Bedford, Massachusetts, is a city in Bristol County. The city is 60 miles south of Boston and 30 miles east of Providence.
Interstate 195 goes through the central part of New Bedford. The highway travels west to Fall River and Providence. The route also goes east to Interstate 495, which leads north around Boston and eventually to New Hampshire and Maine.
The New Bedford Public Schools district serves students in the area. New Bedford High School is the largest school in the city.
The University of Massachusetts School of Law in Dartmouth is directly outside New Bedford. The school is the oldest public law school in the commonwealth.
New Bedford is home to a large manufacturing industry. Riverside Manufacturing produces clothes for various retailers in the area. Titleist also makes golf balls, clubs, and other golf-related products in New Bedford.
New Bedford, MA, was formed in 1652 after English settlers purchased the land from the Wampanoag tribe. The town would be incorporated in 1787. The city was reliant on the whaling industry in the nineteenth century. The city would grow in the nineteenth and twentieth centuries through the mass immigration of people from Portugal into the area.
New Bedford is on the shore of the Buzzards Bay. The Acushnet River appears on the southeastern end of the city.
New Bedford has a population of about 95,000. About a third of the people who live in New Bedford is of Portuguese descent, thus making New Bedford home to the country's largest Portuguese-American community.
The area is known for having a humid climate and a high amount of precipitation every year. People in the region can expect to get nearly 30 inches of snowfall every winter.
The New Bedford Whaling National Historical Park takes up about thirteen city blocks in the city. The park is devoted to the extensive whaling history of the city.
Tired of unreliable lawn services?
So are we... See how it works
Recent lawns mowed in New Bedford, MA
by GreenPal's community of lawn care pros
Save Time, Save Money,
Book a great local lawn service now with GreenPal.