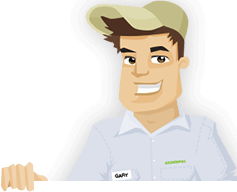 Needing your Lawn Cut?
Get Competitive pricing without the hassle
Book lawn mowing by a pro in Warwick
Order lawn mowing now without calling around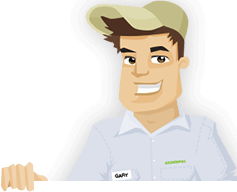 Needing your Lawn Cut?
Get Competitive pricing without the hassle
Book lawn mowing by a pro in Warwick
Order lawn mowing now without calling around
Local lawn mowing services in Warwick Rhode Island
compete for your lawn

Here are Best Lawn Care Services in Warwick, RI as of Sep, 2019
Here are a few 5 Star Ratings from GreenPal users
Regina Doss
Lawn Cutting in Warwick RI
The work that Sean brings to my home in the Strawberry Field neighborhood is something that I think anyone in Warwick could enjoy. I haven't had anyone work as well for my yard as Sean has. He knows what my yard needs before he starts working. He always confirms the expenses involved beforehand. My favorite part of his work is that he doesn't charge as much money as many others do. His work is even better than all those other companies that charge more than what I can afford. I think the other professionals could learn quite a bit from what Sean does.
May Adams
Lawn Cut in Warwick RI
The work that everyone at Northscapes provides for my yard in the Gaspee neighborhood is beyond compare. The team at Northscapes always comes prepared for the task at hand. They always have the mowing equipment on hand and never have to go back and forth between my home and their office. They always check on my landscape to ensure everything grows well and isn't favoring any one direction. Everything they provide is managed with care and always with enough control. I appreciate how the people here know what my yard needs and that they never waste my time in the work process.
Salvatore Duke
Lawn Service in Warwick RI
I haven't had work as hard on my lawn in Dawley Farm as the people at Arciga's Landscaping have. I needed someone to check on why the lawn was flooding after every heavy downpour that came along. The review found that my soil had been compacted and that the pH level was outside the norm. The team aerated my yard and also added a lime treatment to keep my soil under control. The people here also helped me with adding seeds to the grass bed so everything could grow once again. The thorough work everyone provided here at Arciga's did wonder for my yard.
Steven Cobos
Grass Cutting in Warwick RI
I haven't come across a single problem with my lawn since I called the people at White Pine to help me with the work at hand. Everyone at White Pine respects my needs and is always there to lend a helping hand for my lawn. I hardly have time to stick around my home in Norwood during the daytime, so having someone who can access my house even while I am out at work is a plus. I would encourage anyone who struggles to find time to get the lawn cut to contact the people at White Pine to see how well they can work on their yards.
Not in Warwick, RI?
Here are GreenPal's lawn service areas
Lawn Mowing Cost Calculator
Find out the average cost for Lawn Care Services In Warwick RI
There aren't many people in the Warwick, Rhode Island, area who are all that interested in mowing their lawns. The lawn mowing task is frustrating and complicated, not to mention you might do it the wrong way. You don't have to struggle with trying to mow your lawn when you reach us at GreenPal for support.
We at GreenPal have a convenient app that will help you with finding the best lawn mowing providers in Warwick, RI. You can use the app to locate companies that can serve your yard no matter where in Warwick you may be. You can hire the GreenPal app to help you with finding lawn care providers that can care for shady yards in Cowesett or rental properties in Potowomut.
The listings we provide on the GreenPal app include details on lawn mowing providers that you can hire throughout the Warwick area. You will find descriptions on each listing. The reports provide information on all the services and efforts that these companies can provide for you. Each listing also features reviews left by real customers who hired these entities directly through GreenPal.
You can get specific points on who is available where you are by listing your address on the GreenPal app. You can enter an address in the Conimicut Village area, for instance. You'll find points on companies that can reach homes and businesses around the waterfront.
Commercial entities will also benefit from what the GreenPal app offers. Companies around the airport or elsewhere on Jefferson Boulevard can find companies that will serve their yards and landscapes.
You can hire people through the app and also pay for services. You have the option to get a free estimate on the app as well. The estimate will help you identify what you might spend for services. More importantly, you'll discover that it will not cost as much to hire companies for help as you might assume it would. You can get an estimate based on where you are and the approximate size of your yard, among other factors.
The landscape maintenance companies you'll find on the GreenPal app are all ones that you can trust. You will only find companies that have been fully supported by organizations such as the Central Rhode Island Chamber of Commerce. Every business listed here is one that has been trusted by people around Warwick and other parts of Rhode Island for years. The essential point is that you'll never find any questionable or potentially fraudulent companies on the app. We want to ensure you have a safe approach to finding people that you can enjoy hiring for your home care needs.
Download the GreenPal app today, and get started in finding the best companies that you can trust for all the unique lawn maintenance needs you have in Warwick. You'll enjoy how easy it is for you to find legitimate and trustworthy lawn mowing providers. You won't have to bear with the hassle of trying to mow your lawn on your own either.
About Warwick Rhode Island
Warwick is a city in Rhode Island, United States.
Warwick, Rhode Island, is a city in the eastern end of Kent County. The city has a population of about 82,000, thus making it the second-largest city in Rhode Island behind Providence.
The MBTA Commuter Rail service has a station in Warwick on its Providence/Stoughton Line. The rail line goes south from the T.F. Green Airport to North Kingstown. The line also moves north to downtown Boston.
The Warwick Public Schools system operates the public schools in the city. The Pilgrim and Toll Gate High Schools are the largest schools in Warwick. Bishop Hendricken High School also operates in Warwick as an all-male Catholic high school. The Community College of Rhode Island also has a campus in Warwick on the Knight Estate site.
The Kent Memorial Hospital is the largest employer in Warwick. Other major employers in the city include MetLife, Leviton Manufacturing, and the Inskip Automall. Citizens Bank also has a large call center in Warwick.
Warwick, RI, was formed in 1642 when settler Samuel Gordon purchased the land from the Narragansett tribe. The town was named for Robert Rich, the Second Earl of Warwick. He provided a charter to Gordon in 1648. The Gaspee Affair occurred in 1772 as the commanding officer of the Gaspee ship was shot and wounded. The event is considered to be the first violent act in the American Revolution against the British Crown. Warwick would be incorporated as a city in 1931.
Warwick is about 12 miles south of Providence. Interstate 95 links the two cities together.
The Pawtuxet River goes through the northern end of Warwick. The Providence River takes up the northeastern end of the city. Greenwich Bay also appears on the southeastern end.
The T.F. Green International Airport is in the central part of Warwick. The airport is the largest in the state and serves more than four million passengers every year. The airport provides regular flights to cities such as Orlando, Philadelphia, Chicago, and Nantucket. Warwick's airport also operates as a reliever for the Logan International Airport in Boston.
Tired of unreliable lawn services?
So are we... See how it works
Recent lawns mowed in Warwick, RI
by GreenPal's community of lawn care pros
Save Time, Save Money,
Book a great local lawn service now with GreenPal.