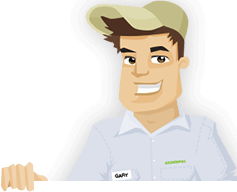 Needing your Lawn Cut?
Get Competitive pricing without the hassle
Book lawn mowing by a pro in Cambridge
Order lawn mowing now without calling around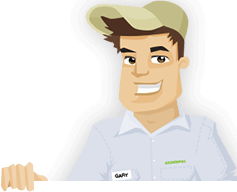 Needing your Lawn Cut?
Get Competitive pricing without the hassle
Book lawn mowing by a pro in Cambridge
Order lawn mowing now without calling around
Local lawn mowing services in Cambridge Massachusetts
compete for your lawn

Here are Best Lawn Care Services in Cambridge, MA as of Aug, 2019
Here are a few 5 Star Ratings from GreenPal users
Shawn Behan
Grass Cut in Cambridge MA
The experts at Shoe City know what they're doing when they come to my home on Inman Square. They check on how my grass is growing every time they come over. They get the lawn cut to the right height, not to mention they always use a different mowing pattern every time they help. The people here respect the needs I have for my lawn, and that's something I appreciate. They always let me know what I'll spend on services before they start, so I'll never be surprised over what they're doing.
Patricia Harris
Lawn Service in Cambridge MA
The people at Donovan and Sons are among the friendliest workers that I've come across in Cambridge. I've had plenty of surly professionals come to my home in the Conway Park area who were more invested in money over everything. But everyone at Donovan and Sons knows that they can't make money if they're not supportive of their clients. They always work their hardest in mowing my lawn and in removing weeds all around. They come prepared for the task at hand every time too. They've been helping me with mowing my lawn every month for a few years now.
Jami Robertson
Lawn Maintenance in Cambridge MA
I haven't seen any lawn mowing providers in Cambridge that are as great as Mike Ashley Landscaping. I've contacted Mike and the rest of his team a few times in the past year to help get the lawn cut, but they've also helped me with aerating my yard and with restoring my irrigation system. The team has been supportive in ensuring they'll keep everything covered well. I love the hard work that Mike and the others put in. They are also very positive in what they do and never get too upset or concerned over what's going on around my yard.
Ana Whitlow
Grass Cut in Cambridge MA
The friendly people at B&M Lawn Care know what it takes to care for my yard the right way. Everyone at B&M has been helping me with regular biweekly mowing services at my Observatory Hill lawn. They do well with cutting the yard to the proper height every time they come over. I also appreciate how thorough the team is when caring for my yard the right way and without being complicated. I would recommend the people here at B&M Lawn Care to anyone who is looking for a team that can care for their lawns in Cambridge.
Not in Cambridge, MA?
Here are GreenPal's lawn service areas
Lawn Mowing Cost Calculator
Find out the average cost for Lawn Care Services In Cambridge MA
Let's say that you're busy looking for someone to help you get the lawn cut at your home in Cambridge, MA. You might have a property in the Riverside neighborhood, and you want to hire someone as close to your home as possible. But how are you going to find someone in Cambridge or Somerville or northern Boston? The listings you might come across can be complicated.
The good news is that you don't have to struggle with finding lawn care providers in Cambridge, MA. You can use the GreenPal app to find someone near your home.
For this, you can list your address in the Cambridge area at the start. You'll then find points on the teams that are the closest to you. These include various lawn care providers that serve the Riverside or Area II or Area IV neighborhoods, alongside others. You'll get the closest results first, so you won't have to wait a while to get someone to come to your property to get the lawn cut.
You'll also see what it costs for services of all sorts. You will only need to pay for the services that you require or ask. You have the option to pay for services through the app as well. You'll find out through GreenPal that you don't have to be a Harvard or MIT graduate to afford the lawn care services you need.
Don't worry if you aren't familiar with the lawn mowing providers you come across on GreenPal. Each lawn care provider features a thorough description that you can read. You'll learn about the many things these companies can do for your yard. GreenPal will also list reviews from people who have hired these services through the app and have paid for them as well. Each report is authentic, as only those who have paid for services and received them through a GreenPal transaction are allowed to write reviews.
Everyone will benefit from finding lawn care providers through GreenPal. Do you have a commercial property in the Cambridge Highlands neighborhood? There are more than enough teams you can hire through the app. Do you have a rental property near the Porter Square rail station? You'll find companies that can reach you for helping to improve upon the quality of your lawn.
The best part of the organizations on the GreenPal app is that you'll find nothing but the best that Cambridge has to offer. You'll find companies that are listed with the Cambridge Chamber of Commerce among other organizations. You'll see when finding details on the GreenPal app that you'll never come across questionable groups that might be difficult for you to trust.
Download the GreenPal app today, and start finding the best lawn maintenance companies in Cambridge. You'll find only the best lawn mowing providers in the area, including ones right in your neighborhood. You will appreciate how easy it is for you to find the best lawn care providers throughout the city.
About Cambridge Massachusetts
Cambridge is a city in Massachusetts, United States.
Cambridge, Massachusetts is a city directly to the north of Boston. The city is on the northern shore of the Charles River.
Biogen Inc. is based out of Cambridge and is the largest non-education employer in the city. Biogen produces therapeutic medicines for the support of autoimmune and neurodegenerative diseases. Novartis also has an office in Cambridge. The Swiss company is behind such drugs as Diovan, Femara, Lamisil, Ritalin, and Clozaril.
The Harvard campus is home to many museums, including the Harvard Art Museum, Peabody Museum of Archaeology, and the Semitic Museum. The Harvard Museum of Natural History also houses the Glass Flowers displays.
There are a few MBTA stations in Cambridge. The Porter station on the northern end of the city serves the subway's Red Line and the Commuter Rail Fitchburg Line. There are several other Red Line stations in Cambridge, including ones at the Kendall, Central, and Harvard Squares. The Red Line takes people south through downtown Boston and eventually to Braintree and Mattapan.
The Cambridge Public Library serves residents in the Cambridge area as a part of the Minuteman Library Network. The library features a main building that was constructed in 1888 and features a Richardsonian Romanesque look.
Thomas Dudley settled in Cambridge, MA in 1630. The location was chosen thanks to how it was upriver away from the Boston Harbor, thus keeping it from being a target for attacks. The town was incorporated in 1636. Harvard University was open shortly after this. The city would be named Cambridge in honor of the university of the same name in England. Cambridge grew to become an industrial city in the nineteenth century and eventually pivoted towards the biotechnology industry.
Cambridge is home to some of the most prominent and historic universities in the world. The city is home to Harvard University, the Massachusetts Institute of Technology, and the Hult International Business School.
Cambridge features numerous commercial districts referred to as squares. These intersections are home to various businesses. Among the squares in the area include Kendall Square, Harvard Square, and Central Square.
The city has grown in size in recent years. Cambridge has a population of about 120,000, an increase over the total of 95,000 in the 1980s.
Tired of unreliable lawn services?
So are we... See how it works
Recent lawns mowed in Cambridge, MA
by GreenPal's community of lawn care pros
Save Time, Save Money,
Book a great local lawn service now with GreenPal.