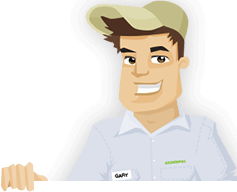 Needing your Lawn Cut?
Get Competitive pricing without the hassle
Book lawn mowing by a pro in Quincy
Order lawn mowing now without calling around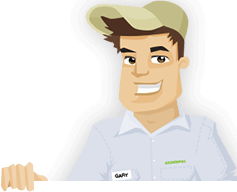 Needing your Lawn Cut?
Get Competitive pricing without the hassle
Book lawn mowing by a pro in Quincy
Order lawn mowing now without calling around
Local lawn mowing services in Quincy Massachusetts
compete for your lawn

Here are Best Lawn Care Services in Quincy, MA as of Aug, 2019
Here are a few 5 Star Ratings from GreenPal users
Peggy Zimmer
Grass Cut in Quincy MA
I usually ask the people at Maney Landscaping to come to my home in the Quincy Quarries area while I'm out at the driving range at the Granite Links course. They always reach my house while I'm out and take care of all the needs I have before I get back. The team can get the lawn cut, remove weeds around my landscape, and clean out the leaves and other stuff that gets in my garden bed. They also clean up after they finish. I always come back from the range to find a beautifully cut yard. The team at Maney knows how to please its customers.
Patricia Reed
Lawn Mowing Service in Quincy MA
My restaurant off of Adams Street has been getting a whole lot more business ever since I hired Cutting Edge for contract lawn maintenance services a year ago. The team trims my bushes and grass every two weeks. They always clean up the grass and wash off any grass stains that might show up around the walkway or the building masonry. My property looks beautiful from the outside, and that's bringing in more people who are interested in dining here. I feel that everyone in Quincy could benefit from what Cutting Edge has to offer for yard maintenance needs.
Peggy Ryna
Grass Cutting in Quincy MA
508 Landscaping knows about everything my yard requires. I have been hiring them to come to my home every month to get the lawn cut. They always ensure my grass in Furnace Brook is cut to the best height based on the season. They use a different mowing pattern every time they go over it too. They use a unique pattern each time to keep my grass from experiencing far too much fatigue. The thoughtful planning they put into my yard ensures that I get the best care every time they come over. I would recommend the people at 508 Landscaping to anyone who needs help.
Helen Hiatt
Lawn Cutting in Quincy MA
I get in touch with Colin on occasion when I need help with mowing my rental property's yard in Houghs Neck. I ask him to come over a few days before someone is scheduled to arrive. He lets me know by email when he takes care of the yard. He always sends images showing off all the things that he's doing for my yard. He is cautious in ensuring it won't be hard for him to get the lawn cut before my next guest comes along. He also has a positive demeanor when he gets in touch with me.
Not in Quincy, MA?
Here are GreenPal's lawn service areas
Lawn Mowing Cost Calculator
Find out the average cost for Lawn Care Services In Quincy MA
You'll find many of the most attractive and unique homes in the Boston area in Quincy, MA. The city features outstanding homes on the bay in the Adams Shore and Squantum neighborhoods. There are plenty of traditional houses near the expressway as well. Each of these properties differs in many ways. But one thing that unites them all together is that you can use the GreenPal app to find lawn care providers who can come to whatever home you have in Quincy.
Do you have a large yard near Andrews Park? There are teams on GreenPal available to help you there. Maybe you have a rental home near Mound Street that needs regularly scheduled care. The GreenPal app lets you take hire lawn mowing providers who can cover all your yard care needs regardless of where you live.
You can learn about various great lawn mowing providers in the Quincy area thanks to what the GreenPal app has to offer. Each description on the app profiles many aspects surrounding what a grass cutting organization can do for you. The reports include points on the services each company has to offer. You can learn about the histories of some of these groups along with other details.
You won't be misled by any of the reviews you come across on the GreenPal app. Each note is directly linked up to real transactions made on the app.
You have the power to switch between lawn care providers if you wish too. The GreenPal app lets you move between companies with a few clicks on your phone. The feature is useful for cases where you might not be satisfied with a service for whatever reason.
The estimating tool on the GreenPal app tells you what you might spend on services. The app lets you identify the price for lawn mowing services in Quincy based on your location, how often you need to get the grass cut, and the approximate size of your yard. You'll discover that it is much more affordable for you to hire someone on GreenPal than what you might like to assume it would cost.
Each company will help you with giving your yard a green look it deserves. You can get your trees groomed to where they'll look as beautiful as the ones at the Blue Hills Reservation. You can even ask to get your yard aerated. The services that each team will provide should be compared, although it won't be hard to figure out what's around.
Each company on the GreenPal app is one that you can trust. You'll find companies highlighted by the Quincy Chamber of Commerce among other popular local groups. The teams here have been reviewed carefully to ensure you're only coming across trustworthy companies.
Take a look at what you can find out of the GreenPal app today. You'll appreciate how easy it is for you to find talented lawn care providers in Quincy when you use the GreenPal app.
About Quincy Massachusetts
Quincy is a city in Massachusetts, United States.
Quincy Massachusetts is a city on the northeastern end of Norfolk County. With a population of about 95,000, Quincy is the largest city in the county.
Quincy Public Schools serves more than 9,000 students in the city with the Quincy and North Quincy High Schools being the largest in the system. The Quincy Catholic Academy and Woodward School For Girls are among the private schools in the area. There are also a few Chinese supplementary schools in Quincy, including the Quincy Chinese Language School and Chung Yee School.
Quincy is home to more than 20,000 people of Asian descent. The total is one of the largest Asian communities in the state. A majority of the people of Asian descent are ethnic Chinese. Various Asian neighborhoods have appeared around Quincy over the years. Many of these areas feature businesses where noticeable Chinese characters can be found on the business storefronts.
The headquarters for Stop & Shop is in Quincy. The supermarket chain operates more than 400 stores around the northeastern United States. The market has been in operation since 1914. Other businesses in the area include Boston Scientific, State Street Corporation, and Harvard Pilgrim Health Care. The American offices for Icelandair and TACV, the flag carriers for Iceland and Cape Verde, are also in Quincy.
Quincy MA was settled in 1625 a few years after Myles Standish and Squanto visited the area. The town was a part of the city of Braintree, but the current borders of Quincy were formed in the early eighteenth century. The town was incorporated in 1792 and was named for American Colonel John Quincy.
The city grew as a site for shipbuilding throughout the nineteenth century. The Dunkin' Donuts coffee and dining chain was established in Quincy in 1950. The company has since moved its headquarters to Canton and has been renamed as Dunkin'.
Quincy is ten miles south of Boston. The Southeast Expressway or I-93 connects Quincy to Boston. The Neponset River also makes up the northern end of the city.
The Quincy Bay takes up the northern part of the city. The Weymouth Fore River also enters the eastern end of the city.
The MBTA Red Line has four stations in the Quincy area. The rail stations travel south to Braintree and north to Cambridge.
Tired of unreliable lawn services?
So are we... See how it works
Recent lawns mowed in Quincy, MA
by GreenPal's community of lawn care pros
Save Time, Save Money,
Book a great local lawn service now with GreenPal.