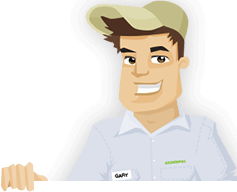 Needing your Lawn Cut?
Get Competitive pricing without the hassle
Book lawn mowing by a pro in Malden
Order lawn mowing now without calling around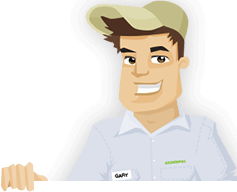 Needing your Lawn Cut?
Get Competitive pricing without the hassle
Book lawn mowing by a pro in Malden
Order lawn mowing now without calling around
Local lawn mowing services in Malden Massachusetts
compete for your lawn

Here are Best Lawn Care Services in Malden, MA as of Sep, 2019
Here are a few 5 Star Ratings from GreenPal users
Luz Judkins
Lawn Mowing Service in Malden MA
It hasn't been easy for me or anyone else at my apartment complex to take care of our yards here at Malden Towers. But the people at B&M know what to do every time they arrive. They have been coming to our property every three weeks for nearly a year now. They show up when scheduled and always review each bush, tree, and patch of grass before they start working. They've been very thoughtful in caring for our yards, but the thing I like the most is that they are direct in letting us know what it costs for services.
Jerome Griffin
Lawn Maintenance in Malden MA
I like how Jamal and everyone else at Donovan and Sons has a vested interest in my yard. I've been spurned by far too many yard care teams that claim they'll help but don't do much at all. The people at Donovan and Sons understand what I need and always act on it. They clean up after they finish mowing and even edge the ends of the yard without scratching anything. I have hired them for aeration services in the past, and they are naturals in the process. The comprehensive work Donovan and Sons puts in is beyond compare.
Joseph Tompkins
Grass Cutting in Malden MA
I've had far too many times in the past where I've had someone come to my home to take care of a few tasks and then charge me more than what I can handle. The worst part is that those teams never let me know what they charge first. But Fine Cut is different in that they respect my budget. They tell me what it costs for services before they start. They are prompt in their work and always tell me about what they can do for me. I never come across any surprises when they work for me in Edgeworth.
Terry Sawyer
Lawn Mowing in Malden MA
I've been hiring SGC for regular yard maintenance services for about two years now. The team has been a trustworthy service provider that knows what it takes to give my yard a style it needs. They always get the lawn cut to the right height. They also clean out my garden bed, which is a huge deal because my home on Park Avenue has lots of trees all around. Their work ensures that my garden bed looks beautiful without tearing up anything or allowing weeds to grow. The team's services are also very affordable and never hurt my budget in the least.
Not in Malden, MA?
Here are GreenPal's lawn service areas
Lawn Mowing Cost Calculator
Find out the average cost for Lawn Care Services In Malden MA
You've got to find someone who can come to your home in Malden, MA, but you don't have much time. You might have company over real soon, or you're trying to sell your home and want it to look beautiful. Maybe your business on Eastern Avenue or Salem Street needs to be groomed to look more attractive to possible customers.
But how are you going to find a lawn care provider without spending lots of time? You can download the GreenPal app to find a lawn maintenance group in Malden without wasting all that effort.
You might assume that it would take a while to look for lawn care providers in Malden. You might think that you'd have to leaf through online classified ads or search around online to try and get someone to come to your home. But that process can be difficult, not to mention you might run across scammers or other questionable entities on Craigslist and other sites.
With GreenPal, you'll never have to worry about running into unusual or unsavory groups that aren't all that interested in helping you. Instead, you will only work with lawn care providers that are trustworthy and experienced. These include teams that are supported by local entities like the Malden Chamber of Commerce.
The teams featured on the app are ones that have worked on many types of lawns over the years. These include yards from the Fells Reservation to Overlook Ridge. You can also find teams that care for large commercial fields on Broadway and elsewhere.
You only have to do a bit of tapping on your phone to hire the best lawn mowing providers in Malden, MA. You can list your address and then look at all the teams on the app. You'll read various descriptions and also reviews left by people who have hired these teams in the past. Each review on the app links to an actual transaction made on GreenPal. You're not going to come across questionable reviews left by people who are trying to boost a lawn maintenance provider's rating.
You can also pay for services through the GreenPal app if you prefer. You'll discover that the GreenPal app might be the most affordable way to find lawn care providers in Malden. You'll even note the approximate cost for lawn mowing services through the app.
There's no limit as to how large or small your lawn has to be either. The teams on GreenPal can come over whether you've got a yard as big as Hunting Field or a smaller island of grass at a commercial site. Your estimate can work according to how large your yard is and where you are.
You'll have a much easier time with getting the lawn care help you need when you download the GreenPal app. Get online and download the app today to get started in finding the best lawn care providers in the Malden area. You'll save all the trouble that comes with trying to find someone who can help.
About Malden Massachusetts
Malden is a city in Massachusetts, United States.
Malden, Massachusetts is a city on the eastern end of Middlesex County. Malden is six miles north of Boston. The city is also directly northeast of Medford.
Malden has a population of about 60,000. About a third of the city's population was born outside the country. Among the countries people have moved to the city from include China, Vietnam, and Puerto Rico. Malden also has a large Jewish community that was formed in the 1940s when various Jews fled Europe during the Second World War.
The Malden Public Schools system operates multiple schools in the city, including the Malden High School and Lindon STEAM Academy. The district promotes itself as one of the most diverse in the country. About 40 percent of students attending schools in the district speak at least one language outside of English.
Centre Street and Pleasant Street are home to much of the city's economic activity. There are multiple shopping centers in this area near the rail line and the river's end.
Malden MA was settled in 1640 by Puritans. The Puritans acquired the land from the Pennacook tribe. The town was incorporated in 1649 and named for the British town of Maldon in Essex. The town boycotted English tea consumption in 1770 to protest the Revenue Act of 1766. Malden was also the first town to formally petition the Massachusetts government to remove itself from the British Empire. Malden grew over the years alongside the rest of the Boston area. The country's first legal same-sex marriage license was issued in Malden in 2004.
Boston is accessible through Malden from I-93 to the west and the Adamski Memorial Highway or US-1 to the east. The MBTA Orange Line also moves through the city. The Oak Grove and Malden Center stations make up the northern terminus of the line. The line goes south to Boston and eventually to Egleston Square and Forest Hills.
The Malden River appears on the southwestern part of the city. The river moves south to the Mystic River and eventually to the bay.
Tired of unreliable lawn services?
So are we... See how it works
Recent lawns mowed in Malden, MA
by GreenPal's community of lawn care pros
Save Time, Save Money,
Book a great local lawn service now with GreenPal.