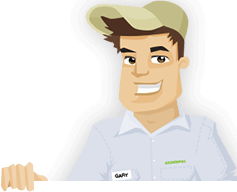 Needing your Lawn Cut?
Get Competitive pricing without the hassle
Book lawn mowing by a pro in Somerville
Order lawn mowing now without calling around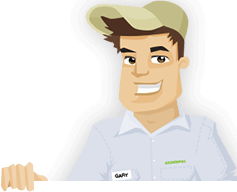 Needing your Lawn Cut?
Get Competitive pricing without the hassle
Book lawn mowing by a pro in Somerville
Order lawn mowing now without calling around
Local lawn mowing services in Somerville Massachusetts
compete for your lawn

Here are Best Lawn Care Services in Somerville, MA as of Aug, 2019
Here are a few 5 Star Ratings from GreenPal users
Diane Darlymple
Grass Cut in Somerville MA
I was surprised to see the people at B&M Lawn Care come to my home on time when they said they would. The traffic around my house at Magoun Square can be packed at times, so having someone who can show up as scheduled is a huge plus. The team was thorough in trimming the bushes at my front lawn. They also cleaned up the debris after they were finished. They also edged the grass near my sidewalk. Everything looks like new, not to mention there's no green streaks or stains all around my yard or on my sidewalk.
Bonnie Odell
Lawn Care Service in Somerville MA
The people at Total Property Care explained everything that they wanted to do for my lawn in Clarendon Hill before they began working. They gave me the final say as to what I wanted them to do. It's great to have a team out there that listens to its customers for a change. I asked them to help me with trimming the trees behind my house so their branches would stop getting in contact with my siding. The team cut all the excess growths and cleaned them up after they finished. They also cleaned after themselves when they were done mowing my lawn.
Larry Rhodes
Yard Mowing in Somerville MA
The friendly people at Grow'N Mow Landscaping know what they're doing when mowing my lawn. They always reach my yard in the Powder House neighborhood when they say they will. The team also checks on my yard to ensure they cut to the right height before they start. They clean up after they finish too. I love how the people at Grow'N Mow put in a comprehensive approach to my lawn and keep everything looking like new every time. I would recommend the people here at Grow'N Mow for anyone's lawn care needs.
Henry Downing
Lawn Maintenance in Somerville MA
I didn't have any problems with the people at Quality Landscaping. They were responsible and understood what my yard needed. They reached my home in Leathers Park to help me with mowing my lawn and with trimming the bushes outside my front door. The team was careful in removing all the weeds around my landscape as well. It is great to see someone out here in Somerville who can help me with my lawn without leaving a mess. The team always reaches my home on time. I don't have to wait all day long for someone to come over.
Not in Somerville, MA?
Here are GreenPal's lawn service areas
Lawn Mowing Cost Calculator
Find out the average cost for Lawn Care Services In Somerville MA
It's not always easy for people in Somerville MA to have time to take care of their lawn maintenance tasks. People are often busy traveling to and from their places of work or study. It is often difficult to navigate through the streets around Prospect Hill or the Inner Belt to try and get closer to downtown Boston.
With all that travel, it is hard for people in Somerville to have time to mow their lawns. The good news is that we at GreenPal will help you with finding the best lawn care providers in Somerville.
Our app is helping people throughout the city in finding the best lawn mowing providers. We use a simplified approach to help everyone from Teele Square to Ward Two with finding the best lawn care teams in Somerville.
You can list your address on the GreenPal app to find information on who is available where you are. Our app will then list details on the lawn mowing providers you can hire where you are. You'll get details on the teams that are the closest to your home.
You can then use the GreenPal app to compare each of these teams. You can read the information on the functions each lawn care provider can offer, the many philosophies surrounding their services, and even some personal stories about what they do. You'll find that the many lawn care providers in the Somerville MA area are all ones that care about the needs you have.
The reviews come from real customers who have hired these teams through the app in the past. Each review comes from people in various parts of Somerville, including those who operate commercial properties around Davis Square among other sites.
There's never a need to be worried about how suitable the teams on the GreenPal app are. Each organization we list on GreenPal has been certified for work by local entities like the Somerville Chamber of Commerce. Each company on the app has been carefully reviewed to ensure it is legitimate and safe to hire. You'll never come across any questionable entities that might hurt your yard.
Our app ensures you'll have more control over your lawn maintenance experience. You can hire providers and switch between them through the app. You can also use GreenPal to get a general estimate for what it would cost to get the lawn cut where you are. You will discover when using the GreenPal app that it's not all that hard for you to find a team you can trust for your yard.
Download the GreenPal app today, and get started on finding the top lawn care providers that you can trust. You'll love the outstanding support that we can provide for your home in the Somerville MA area. You'll especially enjoy having more time for all the things you've got to do in Somerville, whether it's for travel or leisure.
About Somerville Massachusetts
Somerville is a city in Massachusetts, United States.
Somerville Massachusetts is a city in eastern Middlesex County. The town is directly north of Boston and Cambridge and south of Medford and Malden.
Tufts University is on the northern end of Somerville near its border with Medford. Tufts is home to the Fletcher School of Law and Diplomacy and has an engineering school affiliated with the Gordon Institute.
ABM Industries is the largest employer in Somerville, hiring about two thousand people every year. ABM is a facility services company that focuses on projects to help buildings acquire Energy Star and LEED certifications. The Gentle Giant Moving Company and Candlewick Press also operate out of Somerville.
The Somerville Theatre hosts concerts and film screenings. The Art Deco theater was built in 1914 as a motion picture and vaudeville house. The theater also hosts the Independent Film Festival Boston every spring.
There are a few MBTA rail stations in and outside the Somerville area. The Assembly and Sullivan Square Orange Line stations are on the eastern end of the city. The Porter station on the Red Line is on the southern end of the city near Somerville Avenue.
The Assembly Row shopping center is on the northeastern section of Somerville. The center is home to various shops and restaurants. The Legoland Discovery Center Boston is also in the complex.
Somerville has a population of about 80,000 within a land area of about 4.1 square miles. Somerville is the most densely populated city in the country outside of the New York, Los Angeles, or Miami metropolitan areas.
Much of Somerville's northern border is along the Mystic River. The Northern Expressway or I-93 runs through Somerville and leads to Boston to the south and Manchester and Concord, New Hampshire to the north.
Somerville MA was settled in 1630 by John Woolrich. Colony governor John Winthrop acquired 600 acres of land for the region a year later. The city grew as a farming community but would play a role in the star of the Revolutionary War when British soldiers stole gunpowder from the colonists there in 1774. The moment is considered to be a critical event that led up to the war. Somerville grew after the war as a city for farmers and brick makers. Industrialization helped Somerville to grow in the twentieth century, including through the introduction of a Ford Motor Company manufacturing plant in 1926, although that plant shut down in 1958.
Tired of unreliable lawn services?
So are we... See how it works
Recent lawns mowed in Somerville, MA
by GreenPal's community of lawn care pros
Save Time, Save Money,
Book a great local lawn service now with GreenPal.