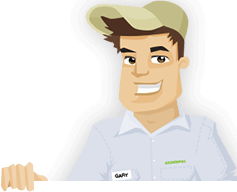 Needing your Lawn Cut?
Get Competitive pricing without the hassle
Book lawn mowing by a pro in Rochester Hills
Order lawn mowing now without calling around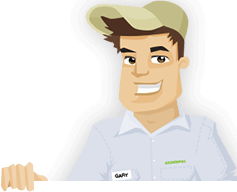 Needing your Lawn Cut?
Get Competitive pricing without the hassle
Book lawn mowing by a pro in Rochester Hills
Order lawn mowing now without calling around
Local lawn mowing services in Rochester Hills Michigan
compete for your lawn

Here are Best Lawn Care Services in Rochester Hills, MI as of Aug, 2019
Here are a few 5 Star Ratings from GreenPal users
Ben White
Yard Cutting in Rochester Hills MI
GreenPal is pretty good about keeping the landscaping services at a professional level. One of my first hires were from around Lake Orion out there, calling themselves the best yard maintenance in Rochester Hills, and they were nowhere close to it. I wrote up the review they deserved on GreenPal, next thing they are letting me get out of the payment. That's very generous of them, but I would think it was standard. Any way, I'm grateful for it!
Kris Despacho
Lawn Care in Rochester Hills MI
I met Horace with GHS Landscaping over at Fieldstone Golf Club cutting the fairways. He gave me his card and told me he was on GreenPal, at that time I had no idea what it was. I didn't believe it until I actually signed up and talked to him through there. He had amazing reviews so we ended up hiring him for seasonal lawn mowing in Rochester Hills. Can't say I regret signing up!
Trystan May
Lawn Care in Rochester Hills MI
These guys are pretty quick to respond. I was on that app for five minutes after I scheduled for a cheap lawn mowing near Covington Place for the business park, I had someone get back to me within twenty minutes. He seemed fair enough, and we had him come out that Thursday. No problem whatsoever, so we'll be working closely with each other for a while. If you need a dedicated, reliable lawn mower in Rochester Hills, you tell Blake I sent you!
Jesse Williams
Yard Mowing in Rochester Hills MI
Letting Samuel handle my lawn care was one of the best decisions of the year. We just moved into a new house and the yard was awful. It was either Carter Lawn Care for a cheap landscaping rate in Rochester Hills, or try to get on Fixer Uppers. Obviously Samuel was more willing to take on my project, but even so he has done wonderfully. He does a lot of work around Cumberland Woods (that's where I first heard of him) but I'm glad he has time to come out to me!
Not in Rochester Hills, MI?
Here are GreenPal's lawn service areas
Lawn Mowing Cost Calculator
Find out the average cost for Lawn Care Services In Rochester Hills MI
When GreenPal was just an idea, the founders were actually mowing lawns themselves. They weren't exactly the best landscapers in Rochester Hills, but they were their own cheap lawn mowing services in their respective towns. All of them provided reliable lawn mowing to their friends and family, but had the same problems. When business was good, there was nothing they could do to stop business from coming in. But when things slowed down, there wasn't a way they could bring new clients in for their affordable lawn care in Rochester Hills.
When Uber and Instacart made it easy for people to get rides and groceries, the founders of GreenPal had different plans. They wanted an app that would connect people to local lawn mowing services in Rochester Hills and could contract them just like that. So they did, and now GreenPal is one of the premiere platforms on the internet for contracting local yard maintenance in Rochester Hills.
With over two thousand vendors across three hundred cities, GreenPal is fast becoming a big player in the digital landscaping scene. With tools to help you find the best deals in local lawn mowing in Rochester Hills, you can find your next maintenance man through our system. People throughout Yates, Stoney Creek, and Shelby Township all have several options close to them and are finding trusted partners for their lawn care goals. Just last week over eighty people in Rochester Hills contracted local businesses for the most affordable lawn mowing in Rochester Hills!
At GreenPal we are dedicated to bringing you the best experience possible when it comes to landscaping. While other sites like Craigslist are certainly just as populated with good deals in yard mowing and grass cutting, your security is constantly at risk. Whether it is a bot ad trying to take your information or a scammer looking to find a time when you aren't at home, it can be a dangerous place. With GreenPal, however, you can always rest assured that each conversation you have is with a reliable lawn mower in Rochester Hills. Each business on our website is carefully vetted and reviewed before being allowed a space on GreenPal. It is what we do to keep your experience contracting local lawn care in Rochester Hills as great as possible. We do all of this and more for our members, so sign up for free today and see what we can do for you!
About Rochester Hills Michigan
Rochester Hills is a city in Michigan, United States.
Rochester Hills is located in the northern outskirts of the Metropolitan Detroit area. It lies within Oakland County, and is the middle-western city in the county. With a population of just over seventy thousand, Rochester Hills is considered to be a forgettable city to the rest of the nation. It comprised thirty-two square miles of state land, with just ten percent of it being water. It sits at an elevation of 820 feet and has a population density of two thousand people per square mile.
Following suite with the history of the rest of the population, Rochester Hills was inhabited by native americans. The Potawatomi tribe used Michigan's abundant water sources like the Clinton River, Paint Creek and others to water their crops, fish, travel, and trade with nearby tribes. They resided here for generations before the first European invaders arrived, and in 1807 the Treaty of Detroit forced them out of their ownership of land. It seems that ink on paper has tremendous power over ownership, even to cultures that have no need for contracts. Whether tricked, forced, or negotiated, the Potawatomi, the Odawa, Wyandot, and Ojibwe peoples all ceded their land to Michigan.
According to local history, the first European settler to touch down in the area was a James Graham in 1817. He brought his family over through a series of trails established by the Sauk Native Americans. The area soon became known as the Avon Township in 1835, where a a trading post and post office was established. In 1869, Rochester was incorporated as a village within the township, and adopted a charter in 1948 in accordance with the Home Rule Act. Before being known as Rochester Hills, the area was once known as Brooklands between Auburn Road, Hamlin Road, and Dequindre Road. In the sixties, citizens voted and chided the local government to become a city in Michigan, and got their wish. Rochester residents refused to pay property taxes to the township, and it soon became a separate municipality. Also in the sixties, the small Avon Township filed a petition to also become a city. It was approved to move forward, and while the process went underway a funny thing happened. Three proposed charters were turned down by the citizens, when Rochester offered to annex the township. The land that is known to day is the conjoining of Avon Township and the slow acquisition of nearby land by local government.
Tired of unreliable lawn services?
So are we... See how it works
Recent lawns mowed in Rochester Hills, MI
by GreenPal's community of lawn care pros
Save Time, Save Money,
Book a great local lawn service now with GreenPal.