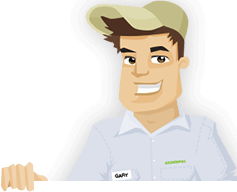 Needing your Lawn Cut?
Get Competitive pricing without the hassle
Book lawn mowing by a pro in Blue Bell
Order lawn mowing now without calling around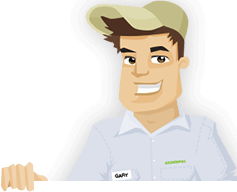 Needing your Lawn Cut?
Get Competitive pricing without the hassle
Book lawn mowing by a pro in Blue Bell
Order lawn mowing now without calling around
Local lawn mowing services in Blue Bell Pennsylvania
compete for your lawn

Here are Best Lawn Care Services in Blue Bell, PA as of Sep, 2019
Here are a few 5 Star Ratings from GreenPal users
Kimberly Blackburn
Lawn Cut in Blue Bell PA
Everyone at Hardscaping Plus was accommodating in providing me with the yard care help I needed. The people here at Hardscaping Plus reached my home in Mermaid Estates and started by cleaning off the lawn. They then cut the grass and finished trimming the bushes. They cleaned up once again after they were done. The team was very kind and provided a professional approach to their work. I appreciate how they were open to giving me the help that I asked for. More importantly, they were cautious when taking care of my yard and went over every space with ease.
Arnold Mitchell
Lawn Service in Blue Bell PA
I needed to get my lawn at my old home in the Township Line area restored so it would be easier for me to sell my property. The team at MDM did well with mowing the lawn, aerating the surface, cleaning off the leaves, and with treating some other thatch and crabgrass surfaces. My yard looked cleaner and greener than it did before they came over. It was a whole lot easier for me to sell my home thanks to how beautiful everything looked around the outside. I would recommend MDM to anyone in Blue Bell who needs help with a lawn.
John Gonzales
Lawn Mowing Service in Blue Bell PA
Green Cut was very happy to help me with my yard in the Deer Hollow neighborhood. Everyone at the company was more than willing to help me with my yard. They did well with checking on how well my grass was growing and identified the proper height the grass needed to be cut at. I was surprised to find out that I was mowing my lawn too low all this team. It turns out that Green Cut's work made my yard look better than it ever has when I've tried mowing it. I haven't seen any weeds pop up around the place either thanks to their hard work.
Jennifer Swain
Lawn Service in Blue Bell PA
I appreciate the great work that MacBain Landscaping provided for my business. I asked the team at MacBain to help me with mowing the large surface around my business office on Union Meeting Road. The team was more than happy to help me out with the yard. But what I also liked about the team's work is that they trimmed my trees and removed the weeds around their trunks. They also checked on the irrigation system I had installed around the business yard. All the employees at the office and I are glad that MacBain helped me with my needs.
Not in Blue Bell, PA?
Here are GreenPal's lawn service areas
Lawn Mowing Cost Calculator
Find out the average cost for Lawn Care Services In Blue Bell PA
Blue Bell PA has plenty of outstanding yards. You'll find beautiful wide-open yards around Sheffield Drive. You can also see many inviting commercial yards near Township Line Road. But it often takes an extra bit to time to ensure your yard is cared for well enough. The great news is that we'll help you with finding a lawn care provider that you can trust in Blue Bell. These include teams that will cover all the unique needs you have for care.
We are GreenPal, and we have developed a convenient app that helps people around Blue Bell to find the best lawn care providers in the area. We focus on listing quality teams that are supported by local business organizations in the area. You'll only find units that have been certified by groups like the Chamber of Commerce for Greater Montgomery County.
You'll need plenty of help when getting your yard cared for in Blue Bell. The lawns around the town are unique in many ways. You'll find lots of trees around Blue Bell Woods, and plenty of open grass spaces near the Skippack Pike. But you'll find that there are many talented teams available to help you regardless of what the quality of your yard is like. You can ask us at GreenPal to help you find groups that you will love hiring.
You don't have to spend lots of time finding teams when you use the GreenPal app. To use the program, you only have to download the app and then search for your location. After that, you can read the reviews on the app and then determine which team you will hire. You can also pay for services through the app if you wish.
It is free to get an account with GreenPal. Your information will never be shared with anyone other than the lawn mowing providers that you directly reach for help. You can even leave reviews of any teams that you have hired if necessary.
Our app is comprehensive and helps you find all the right lawn care teams from Augusta Inverness to Windermere. More importantly, you can trust what we have to offer. We put in more effort towards finding great lawn maintenance teams than what Craigslist puts in. Being listed on GreenPal is like a badge of honor to grass cutting teams around Blue Bell.
What's even better is that you'll love the variety of teams you will come across. We have an immense number of organizations that serve Blue Bell and other places in the Philadelphia area on the app. You can reach each description to see what makes these teams so distinct. Don't forget to check on the reviews left by real customers who hired these teams through GreenPal.
Download the GreenPal app today to learn more about what we can do for your yard care needs. We want to simplify the process associated with finding a lawn care team in Blue Bell PA that you can trust.
About Blue Bell Pennsylvania
Blue Bell is a city in Pennsylvania, United States.
Blue Bell PA is a part of the Whitpain Township in Montgomery County. The town is about 22 miles north of Philadelphia and nine miles northeast of King of Prussia.
The global headquarters of Unisys is in Blue Bell. Unisys produces IT software and tech products with a focus on servers, cloud solutions, and end-user services. The health insurance company Aetna also has an office in Blue Bell.
The Bluestone and Blue Bell Country Club golf courses are on the northern part of Blue Bell. Golf legend Arnold Palmer designed the course at the Blue Bell club. The Cedarbrook Country Club is on the town's northern outskirts. The 1912 Club is also near Blue Bell in the city of Plymouth Meeting.
The Wissahickon School District operates the public schools in Blue Bell. The Reformed Episcopal Seminary is in Blue Bell as a private theological seminary.
Blue Bell is a town formed as a part of the Whitpain Township. The area is on land that Robert Whitpain purchased from William Penn in the 1680s. The area is one of the places that George Washington's generals stayed at during the Revolutionary War.
Blue Bell has a population of about 6,000. Much of the population lives near West Skippack Pike or State Road 73.
The Northeast Extension of the Pennsylvania Turnpike or I-476 is on the western end of Blue Bell. The main turnpike or I-276 is to the south.
Blue Bell is near three shopping malls. The town is close to the King of Prussia Mall in the city of the same name. With 2.65 million square feet of space, the mall is the largest in the country based on leasable area. The city is also near the Montgomery Mall in North Wales and the Plymouth Meeting Mall.
The Whitpain Public School building is in the center of the city. The building is a Late Victorian schoolhouse built in 1895. The building is listed as a historic site.
Tired of unreliable lawn services?
So are we... See how it works
Recent lawns mowed in Blue Bell, PA
by GreenPal's community of lawn care pros
Save Time, Save Money,
Book a great local lawn service now with GreenPal.