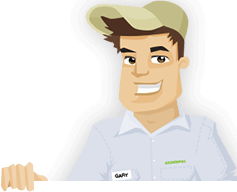 Needing your Lawn Cut?
Get Competitive pricing without the hassle
Book lawn mowing by a pro in West Chester
Order lawn mowing now without calling around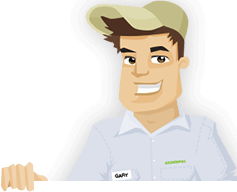 Needing your Lawn Cut?
Get Competitive pricing without the hassle
Book lawn mowing by a pro in West Chester
Order lawn mowing now without calling around
Local lawn mowing services in West Chester Pennsylvania
compete for your lawn

Here are Best Lawn Care Services in West Chester, PA as of Oct, 2019
Here are a few 5 Star Ratings from GreenPal users
Ismael Chun
Yard Mowing in West Chester PA
I've built up a detailed hardscape at my home on Norres Lane over the years. The surface has become so elaborate that I've struggled to try and get my house to look better. But the team at Lawn Ranger has helped assist me in removing the weeds around my hardscape. They do well with washing surfaces without killing the rest of my lawn. The team's work is comprehensive, and they always let me know what they will do for my surface before they start. I appreciate how transparent the team is surrounding my property and how well it looks.
Esther Thompson
Yard Cutting in West Chester PA
I had some problems with weeds around my yard in Cherry Creek, but the people at Green Machine were able to fix my yard quite well. The team came to my property and helped me with removing all the dandelions. But the best part of what they did is that they ensured the areas that the dandelions were cleared out from were seeded and cut well. They assured that the grass would look natural and attractive. The most crucial part is that my grass did not die off, not to mention the weeds never came back and got in the way.
Lydia Higgins
Lawn Cut in West Chester PA
It is often hard for people around West Chester to get to my property in Hunt County, but the people at Supremecuts didn't have any problem. They were more than happy to reach my property. The team is very enthusiastic about caring for my yard and making it look its best. They helped me learn more about how my yard is to be cut to the best possible height. I also learned from Supremecuts about how weeds are to be cleaned out right. The team was accommodating, but their positivity is a complete 180 from so many lawn mowing providers I've come across in the home.
Carl Hendrix
Lawn Care Service in West Chester PA
The warehouse I operate on Nields Street has been getting quite a bit of new business as of late. The work that the people put in at Freedom Property Services has been handy in helping my business to look beautiful. Today, possible renters and clients are coming over to my warehouse because they know how appealing it looks. The work that Freedom has put in has helped allow my yard to look attractive and green all the way through. I love how the company has helped me with improving upon how well my yard looks thanks to what they offer.
Not in West Chester, PA?
Here are GreenPal's lawn service areas
Lawn Mowing Cost Calculator
Find out the average cost for Lawn Care Services In West Chester PA
It is never easy for homeowners in the West Chester PA area to think about yard care. But lawn mowing and landscape maintenance are things that homeowners will have to consider after a while. But with it being so difficult for people to care for their yards on their own, it becomes a challenge for some residents in the area to know what to do. Fortunately, our team at GreenPal will help you with finding a lawn maintenance team in West Chester PA that understands what it takes to care for your yard the right way.
Our services at GreenPal will help with finding a quality team that will come to your home in West Chester to help you with mowing the surface and everything else the place requires. We have designed a thorough app that provides information on all the teams available for you to reach for your needs. You can find many entities through GreenPal whether you are in Olmsted Green Lane or one of the many other popular neighborhoods around West Chester.
You can even use our app if you have a property in a further off rural part of West Chester. We know how difficult it could be to mow a lawn in a place like Wyllpen Farms. Fortunately, we have plenty of lawn maintenance providers who are available to come to your home here or in other parts of the city to help.
You only need to list information on where you are located in West Chester when you're looking for help. You can list that you are in the Woodlands area and then find details on teams that are close by, for example. You can also include details on your specific street address. You would be surprised over the number of teams that can reach your home on Downington Pike among other places.
The teams you will read about on the app are also teams that you can trust. Unlike other classified ad sites, you aren't going to run into random groups that haven't been around for a while. You will instead come across listings for service providers listed with the Greater West Chester Chamber of Commerce among other groups. You will never come across questionable entities on the GreenPal app.
You can even pay for services through our app if desired. You can also leave a review on any team you have hired through the app on the program as you wish. The reviews on the app will help people with finding information on the best teams available for working on yards of all kinds. The comprehensive points listed on the app ensure you'll have a better idea of what might work for your yard care needs.
It helps to notice what you can get out of the GreenPal app for all your needs. You can download the GreenPal app for free to get started on finding the best lawn maintenance providers in West Chester, PA that you can utilize for any demand you hold.
About West Chester Pennsylvania
West Chester is a city in Pennsylvania, United States.
West Chester Pennsylvania is a borough in Chester County. The town is about 35 miles west of Philadelphia.
The West Chester Downtown Historic District is home to many of the oldest buildings in the city. Among these places include the Farmers and Mechanics Building, the First Presbyterian Church of West Chester, and the West Chester Boarding School For Boys.
The American Helicopter Museum is in West Chester. The museum features a few dozen historic helicopters on display, including a few military autogyros.
The West Chester Area School District operates the schools in the city. There are three high schools and three middle schools that serve students in different segments of the city. A portion of the West Chester University campus can also be found on the southern end of West Chester.
The West Chester Transportation Center is a major transit hub in the town. The station serves many bus routes that head to different parts of the Philadelphia area. An OurBus service route at the station provides regular bus travel between West Chester and the Manhattan borough of New York City.
West Chester Pennsylvania was incorporated in 1799 and grew in the late nineteenth century as a hub for the production of early wagons and automobiles. The Sharples cream separating company was also formed in the area around that time. Commodore International was also based in West Chester in the late twentieth century. The company was critical to the production of personal home computers.
West Chester is to the immediate west of West Goshen. West Chester Pike, or State Route 3, leads directly from the town to Philadelphia. West Chester PA has a population of about 20,000.
West Chester is home to the headquarters for Communications Test Design, a company that produces engineering tasks for telecommunications companies. The operational headquarters of the Swiss medical device manufacturer Synthes is also in West Chester. The company makes various impacts to support those who have bone defects. The QVC television shopping group is also based out of West Chester and has its television studios in the area.
The Bradford Plaza is the largest commercial center in West Chester. The plaza is on the western end of the town. Many other commercial activities can be found on the eastern end at Gay Street and Market Street.
Tired of unreliable lawn services?
So are we... See how it works
Recent lawns mowed in West Chester, PA
by GreenPal's community of lawn care pros
Grass Cutting by

Garnet Valley Proper

SERVICE REQUESTED:

Lawn Mowing in

1 month:

Ordering Lawn Care:

We were looking to have our lawn mowed once at this point. We've never hired a mowing service so we are hoping to make it a more habitual thing beginning in the spring. We have a fenced in yard but it has a double gate to allow for rider mower entry.
Save Time, Save Money,
Book a great local lawn service now with GreenPal.