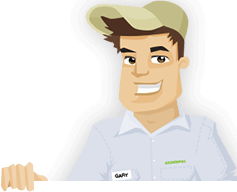 Needing your Lawn Cut?
Get Competitive pricing without the hassle
Book lawn mowing by a pro in Fairfax
Order lawn mowing now without calling around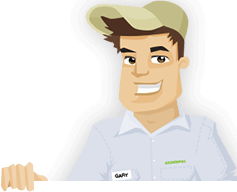 Needing your Lawn Cut?
Get Competitive pricing without the hassle
Book lawn mowing by a pro in Fairfax
Order lawn mowing now without calling around
Local lawn mowing services in Fairfax Virginia
compete for your lawn

Here are Best Lawn Care Services in Fairfax, VA as of Oct, 2019
Here are a few 5 Star Ratings from GreenPal users
Ruby Redkar
Grass Cutting in Fairfax VA
We talked to three other local landscapers in Fairfax before going with Armando. He was the only one who really believed in our budget. He took our pretty much useless space in our backyard (all except a giant toilet for our dog to poop in) and designed something we imagined. A play space, a garden, open space for the dog. All worth it, it just makes it better he was came all the way out to Strathmeade Springs as well.
Angel Fuentes
Lawn Care in Fairfax VA
The level of professionalism was just excellent. Was on time to our first meeting, took notes on all the weird aspects of our yard, met our needs and gave a lot of great advice on the kind of plants that would thrive in the backyard. I have tried several affordable landscapers in Fairfax, but none would give out information like that for free. To boot he does cool designs on the lawn when you ask. I don't know anyone else in Ilda that does that!
Anita Russell
Grass Cut in Fairfax VA
You know the local landscaping in Fairfax is good when a people stop to take a picture of your flowers. That is a good feeling, let me tell you. I wouldn't doubt that we were one of the worst lawns in the Woods of Ilda area, but after we hired Kirk it could not be better. He has a great eye, is very respectable and does the job he says he will. Literally nothing more could make me happier.
Corrin Matthews
Grass Cut in Fairfax VA
I was referred Neptune Lawn Care by another cheap lawn mowing service in Fairfax actually. I had my lawn mowed by them, but I asked about their landscape design. They said they couldn't do it, but told me to reach out to Alex from Penderwood. Excellent rec, we got along great, our yard maintenance in Fairfax is top notch. There are a few things that would make them five star status, but I still can't complain that they aren't one of the best lawn maintenances in Fairfax.
Not in Fairfax, VA?
Here are GreenPal's lawn service areas
Lawn Mowing Cost Calculator
Find out the average cost for Lawn Care Services In Fairfax VA
Fairfax has seen a lot of growth over the past few years, especially in the technology sector. GreenPal was fortunate enough to establish an office in the area, meaning that not only are people feeling secure about their income, but they are putting it right back in to raising the value of their home.
Having a great looking landscape is huge for buyers and real estate agents. That is why GreenPal has been so popular in the area, including small pockets of the county like Colchester Hunt, Foxcroft, Kenilworth, and Mosby Woods. Home and business owners alike are taking the effort to hire local landscape maintenance services in Fairfax to improve their home, but the method of doing so has changed.
Not only is it difficult to find a good deal on affordable landscaping in Fairfax, but lately it has been getting time consuming. People just don't have the time to call around their area and compare quotes, so GreenPal does it for them.
We have painstakingly put together a list of all the best landscapers in Fairfax who are not only good at their job, they are affordable. When you sign up for GreenPal, we will only ask of you when you are ready to get your lawn mowed. After that, we notify every local lawn mowing service in Fairfax near you that is free that day. After that, your work is done. The only thing you have to wait on is all the best options for lawn maintenance in Fairfax to show up in your inbox with their lowest quote to mow your lawn. People in Fairfax have seen results as fast as a few hours, with a wait time of a day maximum!
How much easier can we make your experience with local lawn care in Fairfax? By the time you find yourself with several options for your landscaping, you will know that every business has been screened and vetted for your security. You will not find a part-timer with a cheap lawn mower in your inbox, just tried and true professionals who make a career out of mowing your lawn. We do our part to make sure the people who are messaging you are legit businesses, licensed and insured. No screening through Craigslist, no stress come day of the yard maintenance in Fairfax, just honest, hard working individuals that are ready to take on your job.
That is what we promise with GreenPal. Finding affordable landscaping in Fairfax is hard enough, but when you have an app that makes it as easy as finding an Uber, your opportunity to get the best you can get is bigger than ever. That is what we want to do with your lawn, we hope you want the same!
About Fairfax Virginia
Fairfax is a city in Virginia, United States.
Officially known as the County of Fairfax, it is a mostly-suburban county located in the Commonwealth of Virginia in the united states. It also has a few choice areas of rural activity, but for the most part Fairfax is a host of suburban communities that were established within the last century. It was named after a Thomas Fairfax, who was the sixth lord of the same Fairfax in Cameron in England. It's largest town is Herndon, and has a population of four hundred square miles. Fifteen square miles of that land, however, is water. The population as it stands was well over one million, reaching eighty thousand close to the next million, but the population density is just three thousand people per square mile. Since the last census, it was guesstimated that the population had reached 1,142,234 people in 2015. It falls within the Washington-Arlington-Alexandria, DC-VA-MD-WV Metro Statistical Area.
Strangely enough, the area is independent under Virginia law, and the city of Fairfax that lies within the boundaries of the County of Fairfax is technically not even part of Fairfax County. One of the few interesting details of the area is that the county was the first to reach a six-figure median income. It also has the second-highest median household income of any jurisdiction in the United States after Loudoun County. Because of its close proximity to the White House and thus the central brain of the nation, Fairfax is come to the Central Intelligence Agency, National Geospatial-Intelligence Agency, National Reconnaissance Office, Office of the Director of National Intelligence, and the National Counterterrorism Center. At the time of colonization, Fairfax county was inhabited by an Algonquian people called the Taux (also known as Doeg or Dogue). Their villages and civilization were discovered by Captain John Smith, the same group of people he discovered on the Potomac River. Through a series of transactions over the years, the area has passed hands that would eventually lead it to becoming the capitol's use for governmental agencies listed above.
Tired of unreliable lawn services?
So are we... See how it works
Recent lawns mowed in Fairfax, VA
by GreenPal's community of lawn care pros
Save Time, Save Money,
Book a great local lawn service now with GreenPal.