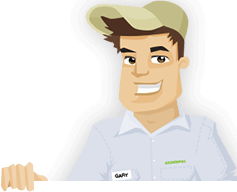 Needing your Lawn Cut?
Get Competitive pricing without the hassle
Book lawn mowing by a pro in Gaithersburg
Order lawn mowing now without calling around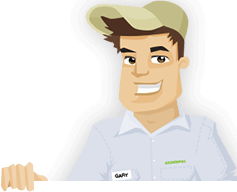 Needing your Lawn Cut?
Get Competitive pricing without the hassle
Book lawn mowing by a pro in Gaithersburg
Order lawn mowing now without calling around
Local lawn mowing services in Gaithersburg Maryland
compete for your lawn

Here are Best Lawn Care Services in Gaithersburg, MD as of Sep, 2019
Here are a few 5 Star Ratings from GreenPal users
Daisy Kosta
Lawn Maintenance in Gaithersburg MD
We have been using Fernie for some time now, but we switched over from paying through check to GreenPal in order to help him grow his local lawn mowing service in Gaithersburg. We met him while we lived in Washington Grove, but we are in Gaithersburg now. We were scared he wouldn't be able to join us, but it was not a problem at all. I would recommend him to anyone who asked, his work is solid and his results have been superb.
Carol Thomas
Lawn Mow in Gaithersburg MD
Excellent work all around by Daniel and his crew! GreenPal has been our go to service to help us find cheap lawn mowing near us in Observatory Heights, it has yet to fail us. Our lawn is in constant good shape, even better than when my husband used to put in the hours. He isn't exactly the best landscaper in Gaithersburg, let me tell you. So it's nice to have someone who actually knows the ins and outs of the job helping us out.
Jesus Gonzalez
Lawn Maintenance in Gaithersburg MD
I have been hiring Primos Landscaping for years now. Ever since I moved to Amber Commons he has been my go to guy. Our move was very late notice, and the house we ended up buying was less than ideal. But a few years and a lot of elbow grease has made it our home. We are just thankful that a local lawn care service in Gaithersburg like him was patient enough with us. I know we haven't been the easiest customers, but his work is very much appreciated.
LaQuintus Dowell
Lawn Care Service in Gaithersburg MD
I have several properties throughout the Lake Whetstone area, mostly business parks. I cannot tell you how difficult it is to keep track of every local yard maintenance company in Gaithersburg. What used to take hours is now about thirty minutes a week to make sure everyone is doing their job. That is something I cannot be more thankful for. I don't use GreenPal much for my home, but for my other properties it has been a life saver.
Not in Gaithersburg, MD?
Here are GreenPal's lawn service areas
Lawn Mowing Cost Calculator
Find out the average cost for Lawn Care Services In Gaithersburg MD
GreenPal is your go to website for all things lawn care. We have been hard at work to bring you all the best local options for lawn care in every suburb across America. Just recently, we have been fortunate enough to establish strong communities in the Washington D.C area, in suburbs as small as Dorsey's Regard, Edinburgh Village, Fernshire Farms and Longdraft. Even in a community like yours, people throughout the area have been contracting local lawn care in Gaithersburg to help them with their lawn mowing, yard maintenance, special projects, and heavy duty landscaping that would take weeks to put together.
What makes GreenPal so easy to use is the fact that we make it easy for home and business owners to use to find these companies. But it's also the fact that local lawn care services in Gaithersburg find it just as easy to find clients through GreenPal. Think of GreenPal as the one stop shop for all things lawn care. Any questions, concerns, or help finding your next lawn mower in Gaithersburg can be found right here on GreenPal.
Believe it or not, the founders of GreenPal know exactly how hard it can be to find clients. Before we started GreenPal, each of us were either running our own lawn care services or part of a team of landscapers. We know exactly how hard it can be for some companies to find new clients, so we made it exponentially easier to do so. Now, any professional landscaper or lawn mowing service in Gaithersburg can join the website and be a part of the community to make sure that their whole week is filled with appointments.
One of the best things about GreenPal is the fact that we do our part to make sure every transaction is secure and safe. By the time you join GreenPal, every option for cheap lawn mowing in Gaithersburg is going to be guaranteed to be a business that is insured, licensed, and respected. Our application process is extremely demanding, and no cheap lawn mower in Gaithersburg can get by without getting found out. In fact, our users to a great job of weeding out the mediocre from the best. Because every review we have is tied to a transaction, no local yard maintenance in the D.C. area can pay to have a review written. The only way to ensure a great review is to put the work in and continue to provide excellent service for everyone that hires them.
GreenPal is fast becoming the internet's first choice in contracting local lawn care online. When you sign up for GreenPal, you will have immediate access to every yard maintenance service in Gaithersburg, as well as the surrounding area. We won't even ask for a credit card before you decide to hire for your first time! So what is it that you are waiting for? See all the options for cheap lawn mowing in Gaithersburg today, and see how easy contracting lawn care can really be in 2018!
About Gaithersburg Maryland
Gaithersburg is a city in Maryland, United States.
Gaithersburg resides in Montgomery County in Maryland. It is the fourth largest incorporated city in Maryland, with a population of just shy of sixty thousand. Because of its population, it is the fourth largest incorporated city in the state, following Baltimore, Frederick, and Rockville. It lies just northwest of Washington D.C. and is registered as the primary city in the Washington-Arlington-Alexandria, DC-VA-MD-WV Metro Statistical Area. It has been a registered and incorporated city in Maryland since 1968, an incorporated town since 1878.
The city is divided into two sections, marked by Interstate 270. The eastern section of the city is older, and contains the original buildings in the early nineteenth century before its huge population growth. There are many landmarks and buildings that go back as far as the 1850s. The historic district is also part of the business district, called "Olde Towne". This is the same side that includes Lakeforest Mall, City Hall, and Montgomery County Fairgrounds.
The west side of Gaithersburg contain sectors of community that were developed with "smart growth" techniques, also called New Urbanism. The Kentlands community, the Lakelands community, and the Washingtonian Center are also located on the westside of town. Gaithersburg is also home to the National Institute of Standards and Technology.
The town's history goes back as far as 1765, when it was just a small agricultural settlement known as Log Town. It was centered around Summit Hall on Ralph Crabb's Deer Park. Henry Brooke purchased some land north of this and built his home with the name Montpelier. In the 1850s the Forest Oak Post Office was given its name due to the large tree in the center of town. It was established in a general store called Gaither's in 1851. When the railroads finally made their way into Maryland, the engineers and rail workers noted the area as Gaithersburg, and the name stuck.
Churches, schools, mills in the Victorian style soon boomed in the late nineteenth century, and soon even more growth occurred. By the time of April 5th in 1878, the town was officially recognized as Gaithersburg and was incorporated. In the last decade of the nineteenth century, Gaithersburg was selected to be one of six global locations for the construction of an observatory, the International Latitude Observatory to measure earth's axis wobble. Thus, the Gaithersburg Latitude Observatory is listed as the only National Historic Landmark in the city. There are only five others, located in Japan, Italy, Russia, and the United States that are still used for research. Up until the late seventies, Gaithersburg was mainly agricultural, with small businesses cropping up. But when major developing began, the town exploded and became the bustling suburb it is today.
Tired of unreliable lawn services?
So are we... See how it works
Recent lawns mowed in Gaithersburg, MD
by GreenPal's community of lawn care pros
Save Time, Save Money,
Book a great local lawn service now with GreenPal.