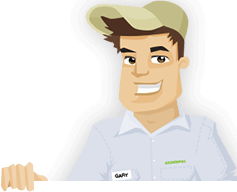 Needing your Lawn Cut?
Get Competitive pricing without the hassle
Book lawn mowing by a pro in Bethesda
Order lawn mowing now without calling around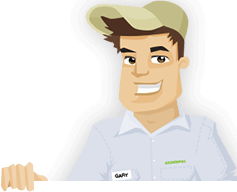 Needing your Lawn Cut?
Get Competitive pricing without the hassle
Book lawn mowing by a pro in Bethesda
Order lawn mowing now without calling around
Local lawn mowing services in Bethesda Maryland
compete for your lawn

Here are Best Lawn Care Services in Bethesda, MD as of Sep, 2019
Here are a few 5 Star Ratings from GreenPal users
Sam Price
Lawn Cutting in Bethesda MD
Fantastic job done by Mr. Marcus. All I needed was a local lawn mower in Bethesda that was going to get in, get out, and leave no mess behind . That's all I wanted, none of the fancy trimmings so many of the best landscapers in Bethesda wasnt to offer me. Marcus knew what I was about, and was in Huntington Terrace anyway, so he gave it to me straight. That's all I could ask for, so I'm happy!
Adrian McCombs
Lawn Mow in Bethesda MD
Truth be told I am still waiting for some of the other lawn mowing services in Bethesda I called up. One guy said he would get back to me with a proposal, but that was almost two months ago. I hope he isn't working too hard on getting back to me. That's what I like about GreenPal though, there isn't any lag time between contracting cheap lawn mowing in Bethesda. If I need someone out to Friendship Heights within the week, I can get it done no problem.
Lauren Swarr
Lawn Service in Bethesda MD
I'm amazed at how quick some of these lawn maintenance services get back to me! I have been used to a few days wait, and then I join GreenPal and its practically within the afternoon. I live way out in Woodmont Triangle. I know my house isn't easy to get to, but then again it shouldn't be too hard. John didn't make me feel like a burden though, that's the key to customer service in my opinion. Thanks for all your help John!
Wes Piner
Grass Cutting in Bethesda MD
I own half an acre of land out in Westboro, needless to say I don't have time mowing my grass every week. As much a I'd like to, it's just not possible. I am grateful though that someone like ABQ has enough time to get to me. You can always expect a good tip from me if you take your time, I have no problem paying more for expertise.
Not in Bethesda, MD?
Here are GreenPal's lawn service areas
Lawn Mowing Cost Calculator
Find out the average cost for Lawn Care Services In Bethesda MD
Our mission at GreenPal is simple. We want to be your go-to resource for contracting local lawn care in Bethesda. We know how hard it can be to find the best deals in cheap lawn care near you, so we have compiled all that information for you. But guess what? We have done you one better. Instead of just giving you the information, we have decided to become a platform just like Uber, but for contracting lawn care in Bethesda.
Enter GreenPal, the internet's premiere platform for doing just that. We could have become just listings site, but this isn't 1998. With today's technology we could be so much bigger. Think of us like the Uber for lawn care, and whenever you need a quick and cheap lawn mowing or someone with experience to handle your yard work, GreenPal can help you get in contact with them.
Most people who sign up for greenPal see results as often as a few hours. Washington D.C. especially has been booming lately with activity, as local lawn mowers are getting approved to be on GreenPal. Bethesda has several options for local lawn care, as well as areas around D.C. such as Alta Vista, Wyngate, Bradmoor, and Eggert. Even in a small suburb like Glen Echo Heights, people have been able to find affordable lawn mowing services as easily as they would if they lived in downtown.
The very person you end up contracting on GreenPal might just be your neighbor! They might have kids in the same school as you do, they might be kids like us once who mowed their way to pay for college. There are tons of stories, and tons of great options for affordable yard maintenance in Bethesda. You just won't find results this fast with a phonebook. You could mess around on the phone, leave voicemails, give dimensions of your yard, or you could let Google maps and Greenpal take care of all of it.
We have had people throughout the nation trust us to find them great deals, and we have yet to disappoint. Along with finding you great deals, we provide you with safe options.
We understand that the internet can be a great place to get in touch with other people. But even so, we take security seriously, and only serious and legit businesses may contact you for yard maintenance in Bethesda. We ask them to comply with a series of tests and documentation in order to ensure they are legit. Sites like Craigslist launched the platform for finding contractors, but they lacked any responsibility to scammers getting to your information. We do the most to make sure your experience on GreenPal is nothing but positive, so sign up today and see what we can do for you!
About Bethesda Maryland
Bethesda is a city in Maryland, United States.
Bethesda is unincorporated community in southern Montgomery County in the state of Maryland, it is located northwest of the nation's capital of Washington D.C. The name of the city comes from a local church in the area, Bethesda Meeting House, a name that is also derived from the Pool of Bethesda in Jerusalem. The term Bethesda is a hebrew word for Mercy. It also can be translated to mean kindness. According to the city census, the National Institutes of Health have a main campus in Bethesda, as well as the Walter Reed National Military Medical Center.
Bethesda was listed in the 2014 Forbes' magazine list of America's most educated small towns, as well as Time Magazine's list of top earning towns. The studies were conducted as part of a series of experiments that asked how certain school districts were educating their youth, as well as how salaries were carried out in different areas of industry.
Geologically, because Bethesda is an unincorporated community, it has no official boundaries other than those imposed by other neighboring incorporating cities. The United States Census Bureau defines a census-designated place like Bethesda by their geological coordinates.
The town of Bethesda was originally a part of the Native American Trail. A man by the name of Henry Fleet, a fur trader from England, was one of the first Europeans to travel to the area. He reached Bethesda by sailing up the Potomac River. He stayed here for several years living off the land and capturing the beaver, deer, and muskrat that were abundant. In fact, he befriended a neighboring Piscataway Tribe that helped him survive the rugged landscape. When he went back to England, he convinced a series of investors to give him money for a place that promised wealth in gold and fur. He won the funding, and helped tenant farmers plant tobacco in the new area. From then, Bethesda was a centerpoint of economic growth and success that makes it the town it is today.
Tired of unreliable lawn services?
So are we... See how it works
Recent lawns mowed in Bethesda, MD
by GreenPal's community of lawn care pros
Save Time, Save Money,
Book a great local lawn service now with GreenPal.