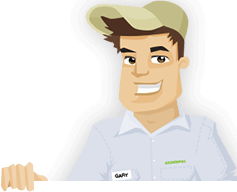 Needing your Lawn Cut?
Get Competitive pricing without the hassle
Book lawn mowing by a pro in Potomac
Order lawn mowing now without calling around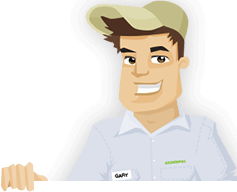 Needing your Lawn Cut?
Get Competitive pricing without the hassle
Book lawn mowing by a pro in Potomac
Order lawn mowing now without calling around
Local lawn mowing services in Potomac Maryland
compete for your lawn

Here are Best Lawn Care Services in Potomac, MD as of Sep, 2019
Here are a few 5 Star Ratings from GreenPal users
Tyler Crupper
Lawn Cut in Potomac MD
I will start by saying I am more than happy with the landscaping work done by Mr. Butler. A friendly and warm person, very knowledgeable about our vision and how we were going to execute it. We ended up completing the whole project under budget, which is a plus, and he was able to bring back some dying shrubs and plants we had in the new yard. I recommend this affordable lawn maintenance in Potomac if you are in the Travilah area, there is not much better service you can get for that price.
Allison Castle
Lawn Care in Potomac MD
So we hired a cheap lawn mowing service in Potomac off of Craigslist, and they were okay for a while. Then after about a month of service they started to fall off the map, kept calling to reschedule, and sometimes not even show up. It was annoying, so we dropped them. We started doing our research online for affordable lawn care in Potomac, and ended up on GreenPal. Thankfully Shady Oak has some activity, otherwise I don't know what we would have done! We found a replacement in about two weeks and have been doing fine ever since.
Robert Olson
Lawn Cutting in Potomac MD
Our yard needed a minor touch of love, this was the right company for the job. They were not pushing us to revamp our yard Extreme Home Makeover style, just ready to help us any way they could. I scheduled them shortly after they messaged me, and one of their maintenance men came out to look over the yard. After that we had a full team of reliable landscapers in Potomac coming out to my home in Wildwood Hills. By the end of the contract our yard looked beautiful, we were happy, and all was well. Excellent work, I recommend them to anyone who asks about our yard!
Natalie Eng
Lawn Care Service in Potomac MD
Kenny is wonderful to work with. There are several things we looked at when going with them, including the pricing. We would be using them throughout the summer, so it meant a lot to us that at the end of it all we would not be emptying our wallets just to keep the service going. So far it has been great. Kenny is excellent at his job, and very respectful. I'm surprised that Burning Tree Club hasn't picked him up to work on their fairways, he really knows his stuff.
Not in Potomac, MD?
Here are GreenPal's lawn service areas
Lawn Mowing Cost Calculator
Find out the average cost for Lawn Care Services In Potomac MD
GreenPal can help you find the best deals in local lawn care, period. Our dedication to finding the movers and shakers of your town has made GreenPal a first choice in lawn care apps. From cheap lawn mowing services in Potomac to full blown landscape maintenance in Potomac, GreenPal can help you find every deal on the way to make sure you are not missing out.
What is it you want out of your landscaper? Do you need to reinvigorate your grass with some loving? Don't have any grass to speak of? Whether it is a long term project or a short term, a quick debris removal or an entire landscaping mission, GreenPal can help you get the most affordable quotes possible. We connect you to these yard maintenance professionals so you can meet, discuss business, and hire them straight from the app.
When we started our service, we had one goal in mind: to bring communities together. Several of the founders of GreenPal were also landscapers in their town, respected and trusted members of the community. They know how hard it was for them to find new business, despite their success with their current clients. Back then, they dreamed of a service that would find the clients for them while they provided the best lawn care in Potomac as possible.
When the technology finally came around, GreenPal was established to be just that place. Now, it doesn't matter which suburb of what city you live in, your results for cheap lawn mowing in Potomac can bring you results as local as Fallsberry, Inglewood, McAuley Park, and Ridgeleigh. Washington D.C. is fast becoming a burgeoning city for GreenPal, you would be hard pressed to find someone who isn't near you!
One of GreenPal's successes lies in our commitment to keeping true and honest workers working on our site while weeding out the slackers. Our review systems are tied to transactions, allowing only people who have experienced these local lawn maintenances in Potomac to write their reviews. The concept is simple: if they do well they show up more in rankings, if they try anything dishonest they lose business. This encourages fair practices as far as reliable yard maintenance in Potomac goes, and it encourages people to write for the companies they really believe in!
Your next hire for landscaping might be found on GreenPal. With results as local as within your neighborhood, you will be able to find trusted and respected lawn mowers who are amazing at their job. No scams, no missed appointments, just straightforward lawn care. This is exactly what the lawn care industry needed, and with the technology available to us in 2018, there are dozens of options in your neighborhood. So sign up today!
About Potomac Maryland
Potomac is a city in Maryland, United States.
Potomac is also one of the census-designated places that lie within the Montgomery County in the state of Maryland. It is named after its close proximity to the Potomac River. It was listed as the most affluent town in the United States by CNN's Money magazine in 2013, mainly because of its high median household income. Along with this honor, Potomac ranks as the seventh-most top-educated American small town according to Forbes magazine. In addition to these two accolades, Bloomberg Businessweek labeled the city as the twenty-ninth in the richest zip codes in the United States. This specific award was given to the city in 2011. This was in part due to the massive median income of $240,000 for the city. The Higley Elite 100 published a list of highest-income neighborhoods by mean household income, all of which includes several neighborhoods like "Carderock-The Palisades." In 2014, CNBC ranked Potomac among the top ten wealthiest neighborhoods, and later on that year it was known that the city was the sixth-wealthiest city in the United States. Although there is plenty of wealth in the area, most of Potomac's residents work in nearby Washington D.C.
Edward Offutt was one of the first settlers to the Potomac area. He was granted six hundred acres by Clewerwall by a Lord Baltimore, the same man who granted the city that bears his name. It lied along the Tehogee Indian Trail, an Indian trade route built by the Canaze Indian nation in 1716. It was later known as the Offutts Crossroads, a small small rural community that served to be for planters and travelers, as well as fur traders. There were very few settlements along the trail, but by the time of the American Civil War, it contained two general stores, a blacksmith shop, and a post office. The area was renamed Potomac by John McDonald. He was an Irishman, veteran of the Civil War, and a businessman who petitioned the name to be changed in order for local post officials to have an easier time finding the area. In the early twentieth century, Potomac saw a lot of growth economically and in its population. Once Thomas Perry opened up a nearby general store, more structures both business and residential began cropping up. Throughout the twenties and thirties, and most of the fifties, Potomac became a center of suburbanization from nearby Washington. It has yet to shake that reputation and has become well known for its suburbs to this day.
Tired of unreliable lawn services?
So are we... See how it works
Recent lawns mowed in Potomac, MD
by GreenPal's community of lawn care pros
Save Time, Save Money,
Book a great local lawn service now with GreenPal.