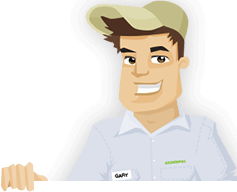 Needing your Lawn Cut?
Get Competitive pricing without the hassle
Book lawn mowing by a pro in Germantown
Order lawn mowing now without calling around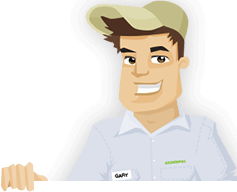 Needing your Lawn Cut?
Get Competitive pricing without the hassle
Book lawn mowing by a pro in Germantown
Order lawn mowing now without calling around
Local lawn mowing services in Germantown Maryland
compete for your lawn

Here are Best Lawn Care Services in Germantown, MD as of Oct, 2019
Here are a few 5 Star Ratings from GreenPal users
Daisy Stanton
Grass Cutting in Germantown MD
Carlos totally killed it with my landscaping. I wanted new trees, the soil turned for my wife and her garden, and consistent lawn mowing every few weeks. We live right by Waters Landing Local Park and I swear, our grass is looking better than theirs right now. I don't have a clue how to grow a bean plant for my daughter's kindergarten class, so his help was extremely big for us. Thank you dude! Good luck to you on GreenPal!
Casey Williams
Yard Cutting in Germantown MD
I have hired four local yard maintenances in Germantown, all of them good no complaints whatsoever. I don't even touch my grass, I know how hard it is to keep up the work, especially when you have want your grass green. It's totally okay though, I do just fine with hiring them from GreenPal. I joined like three months ago and it was pretty easy to pick up. I told them I wanted to find someone local around me in Williamsburg Square and they took care of it no problem. Very easy to use, I would recommend the service to anyone looking for cheap lawn mowing in Germantown.
Vivian Burt
Grass Cut in Germantown MD
I lease a few homes in the West Riding area, I use GreenPal almost every week to make sure their yards are taken care of. Since they are so spread out it is hard to just have one local landscaping service in Germantown cover them all, so I hire out any of the local lawn mowers near me when it comes time. It works great too, I was getting eaten alive by fees from local landscapers in Germantown who wanted all four homes. It's easily saved me money to go through GreenPal.
Hank Bauer
Lawn Maintenance in Germantown MD
Amazing service! Kent is truly a professional when it comes to speciality projects! I literally had dozens of dead bushes and weeds in my yard, the whole place looked awful. I tried taking care of it myself but I hardly made a dent, so I went with a professional. I was talking to three other cheap yard maintenances in Germantown around the Kentlands, but Kent seemed the one who was most knowledgeable. I was right, and since we hired him our yard has been looking amazing. I'm very grateful for his work.
Not in Germantown, MD?
Here are GreenPal's lawn service areas
Lawn Mowing Cost Calculator
Find out the average cost for Lawn Care Services In Germantown MD
Welcome to GreenPal in Germantown, Maryland! We are the top lawn maintenance website to connect you with lawn care professionals in Washington D.C. Whether you need a quick lawn mowing visit or need to book a dedicated team for your yard, you can find and contract them right here on our website. GreenPal fast growing, and is slowly cropping up in most U.S. cities. We work hard to bring communities in touch with their reliable landscaping companies in Germantown. We do the hard work of interviewing lawn care services so by the time you sign up for our website you will already have plenty of options for your lawn work.
Each company that applies to GreenPal goes through an interview process, followed by an lawn maintenance equipment inspection. We've found that in the past, most of the companies reporting problems rent equipment out, but lawn care companies that received higher reviews owned and maintained their lawn equipment.
From here, each company that signs up for GreenPal goes through a tryout. We talk with other GreenPal users who have contracted them for grass cutting services in the past, look over the other lawns they've done in Germantown, and how reliable a lawn care company they really are. Are they on time? Do they schedule weekly lawn mowing? What other services like shrub and tree pruning, hedge trimming, and fall leaf clean up do they offer?
If their lawn maintenance passes these tests, then they can start bidding for your work on GreenPal.
Lawn care services in Germantown that sign up on GreenPal give you a quote on the job you need, not the other way around. Sometimes, a lawn care company will offer a blanket service price, say a shrub pruning and a lawn cut, but if you don't have shrubs to prune, too bad, it's still included.
We see lawn care differently, so we reversed the roles. On GreenPal, if a lawn care company wants your business, they're going to bid for a job that fits the bill, nothing more nothing less.You put the word out that you are looking for someone to mow your lawn, then companies throughout the area give you their best price. Whether you live in Eton Square, Haddonfield, Gables Manorwood, Farmingdale, or Wexford, you will be able to find local lawn mowers that are your neighbors. See exactly what Germantown can offer you as a homeowner with GreenPal, and see how lawn care should be taken care of in 2018!
About Germantown Maryland
Germantown is a city in Maryland, United States.
Located just twenty miles outside of the nation's capital, Germantown stands as one of the largest unincorporated areas of Maryland. It has a population of ninety thousand, making it a strangely large unincorporated community in the state. If Germantown were to incorporate as a city, it would rank as the second largest city after Baltimore, the state's capital. It holds a lot of weight in the Washington metropolitan area, bolstering the statistics during each census with its staggering population density. With only eleven square miles of land to its name, Germantown has a nine thousand people per square mile claim to its name.
Although settlement in the area started in the early nineteenth century, actual development did not occur until the mid-20th century. The original plan for the town was to divide it into six distinct village. Each one already had a name, including Gunners Lake Village, Kingsview village, Churchill Village, Middlebrook Village, Clopper's Mill Village, and Neelsville Village.
The area that was going to be Churchill Town Sector near Maryland Route 118 and Middlebrook Road is as close as the downtown of Germantown as it can be, only because the area holds the Upcounty Regional Services Center, the Germantown Public Library, the Black Rocks Arts Center, and the Regal Germantown Stadium 14.
During the early settlement of Germantown, the central business was just around the Liberty Mill Road and Clopper Road. A few german immigrants set up their businesses at this area, which came to be known as the German's Town. This nicknaming was strange, especially since most of the other residents in the area were English or Scottish. However, because the business owners were mostly german, the name stuck. Germantown saw a lot of contention and division during the Civil War, as the population was a mix of plantation and slavery owners, business owners, and some artisans. Other residents had slaves, or had sons serving in the confederate army, or were against slavery. It was a divided time, but the area saw now combat because it was so out of the way.
Tired of unreliable lawn services?
So are we... See how it works
Recent lawns mowed in Germantown, MD
by GreenPal's community of lawn care pros
Save Time, Save Money,
Book a great local lawn service now with GreenPal.