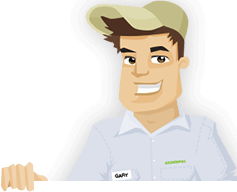 Needing your Lawn Cut?
Get Competitive pricing without the hassle
Book lawn mowing by a pro in Silver Spring
Order lawn mowing now without calling around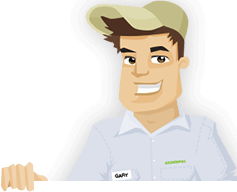 Needing your Lawn Cut?
Get Competitive pricing without the hassle
Book lawn mowing by a pro in Silver Spring
Order lawn mowing now without calling around
Local lawn mowing services in Silver Spring Maryland
compete for your lawn

Here are Best Lawn Care Services in Silver Spring, MD as of Sep, 2019
Here are a few 5 Star Ratings from GreenPal users
Randall Coggins
Grass Cutting in Silver Spring MD
Jeremy has been my go to lawn mower for me since I joined GreenPal. I tried out a few local lawn mowing services in Silver Spring but the drive for them was getting too rough apparently. I put in another request for a lawn mowing appointment and waited a few days before deciding, lo and behold I found a lawn maintenance near me in Takoma that was just right. Jeremy is just starting out, but he's got the respect and dedication to be one of the best lawn care services in Silver Spring.
Jess Olmos
Grass Cutting in Silver Spring MD
So I've been on GreenPal for a little less than a year now, and it's been just great. I contracted out my lawn mowing to Jose for the summer and am very pleased with the work. I know he does a few lawns already in Brightwood, but I definitely appreciate him coming out to Silver Spring for me. As far as I'm concerned, a cheap landscaper in Silver Spring doesn't mean much, if he does the job well I don't mind paying a little more.
Anthony Michaels
Yard Cutting in Silver Spring MD
Jose is amazing! He responded within minutes of me putting out the call for help with my local landscaping in Silver Spring, and had a budget for me off the bat. Couldn't ask for a better partner, I trust him enough to leave my home to him. My friends hired him as well and say the same thing, the guy is the best we got in Langley Park.
Ciaaly Franklin
Lawn Cut in Silver Spring MD
I love the fact that Kenny calls his lawn mowing "manicuring." As an English teacher, it changes the game when someone is careful about the words they use to describe their service. He calls his service one of the best landscape maintenance in Silver Spring and Chillum, much better than a cheap lawn mowing service in Silver Spring. Will hire again, he was a great find.
Not in Silver Spring, MD?
Here are GreenPal's lawn service areas
Lawn Mowing Cost Calculator
Find out the average cost for Lawn Care Services In Silver Spring MD
If GreenPal didn't save you time contracting local lawn mowing and landscaping, wouldn't bother with it. But since the previous methods of tracking down free quotes on affordable mowing in Silver Spring has become so stilted and time consuming, GreenPal is slowly becoming America's first choice.
With GreenPal's services, you can look up, locate, and talk to any local lawn mower and major landscaping company from Oakview, Cloverly, to Hillandale.
With apps like Uber taking stage as a must have app, homeowners across the nation are downloading GreenPal. With so much time to spend on work and family, lawn care is almost one of those chores we refuse to do. However, with an app like GreenPal, all that work googling, youtubing, and cold calling lawn care services in Silver Spring are gone for good. Now, the most work you have to do is sign up for GreenPal.
It takes just five minutes, but you will then have access to Washington D.C.'s directory of the best and most reliable lawn care services in Silver Spring. Check out free quotes on lawn mowing, or, if you have a special project, get a quote on your project from as many sources as you'd like.
We make sure that every option on our website is a verified business. Unlike sites like Craigslist, we make sure the lawn mowers who say they are lawn mowers are actually insured and experienced maintenance professionals, not just someone who owns a cheap lawn mower in Silver Spring.
GreenPal can help you beautify your home without the damage to your wallet. Local lawn mowing services are more than willing to sign up for GreenPal because it means access to dozens more clients than they could ever reach. It is time we brought lawn care into the technological age!
When you sign up for GreenPal, the most you will need is a physical address to calculate the average cost of a lawn mowing for your home. If you are a bigger business or maybe have a rental home in Greencastle, Lyttonsville, or Calverton, locking down lawn mowing quotes is a matter of messaging the companies themselves through the app. After that, it is all up to you about going through the scheduling! See how easy yard maintenance in Silver Spring can be?
About Silver Spring Maryland
Silver Spring is a city in Maryland, United States.
Silver Spring lies in the Capital Beltway in the Maryland county of Montgomery County. By the time of the last census and according to an estimate done in 2013, the city had a population of about 76,716 people. This number makes it the fourth most populous place in Maryland after Baltimore, Columbia,and Germantown. It also makes it the second largest in the county behind Germantown. The few neighborhoods that exist in Silver Spring consist of Downtown Silver Spring, East Silver Spring, Woodside, North Woodside, Woodside Park, North HIlls Sligo Park, Long Branch, Montgomery Knolls, and INdian Spring Terrace. The total land area of the city is eight square miles, with no square mileage of that being zero square miles. It sits at an elevation of three hundred and forty-one feet, and its population density is nine thousand per square mile. The oldest, most urbanized, and southernmost part of Silver Spring is a hub that lies just north of Washington D.C. Since 2004, the Central Business District was over seven million square feet of office space with five thousand dwelling units. It covered a total area of seventeen acres of business parkland. The city is named so for a spring that is dotted with silvery mica, discovered in 1840 by Francis Preston Blair, who bought the land around the same time.
The history of Silver Spring is well documented by the founders of the city, the Blair, Lee, and Jalloh families, all of them active politically to their town. Blair helped organize the American Republic Party with his daughter. They were the ones that found the spring that the town would be named after. They came across it after hoping to find a good spot to escape the D.C. heat. The same spring that they found can still be seen in Acorn Park, although it is dried up by now by the effects of global warming. A few years later in that site, the Blairs established a twenty room mansion and named it Silver Spring. Blair's son Montgomery became Postmaster General of the area, represented Dred Scott in his landmark case, and became an important figure in the Falkland House. The house was so remarkable at the time that during the Civil War, the president of the United States, Abraham Lincoln himself, visited the mansion while he relaxed and planned out his strategies away from the White House. By the end of the nineteenth century, there was a community in the area called Sligo that was located at the wAshington-Brookeville Turnpike. It included a tollhouse, a store, and a post office. Woodside, Forest Glen, and Linden were sprouted from then, and grew into several small towns as time went on.
Tired of unreliable lawn services?
So are we... See how it works
Recent lawns mowed in Silver Spring, MD
by GreenPal's community of lawn care pros
Save Time, Save Money,
Book a great local lawn service now with GreenPal.