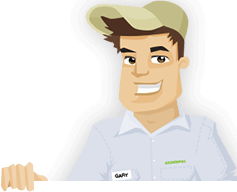 Needing your Lawn Cut?
Get Competitive pricing without the hassle
Book lawn mowing by a pro in Moreno Valley
Order lawn mowing now without calling around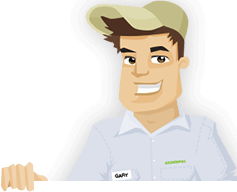 Needing your Lawn Cut?
Get Competitive pricing without the hassle
Book lawn mowing by a pro in Moreno Valley
Order lawn mowing now without calling around
Local lawn mowing services in Moreno Valley California
compete for your lawn

Here are Best Lawn Care Services in Moreno Valley, CA as of Oct, 2019
Here are a few 5 Star Ratings from GreenPal users
Luke Hicks
Lawn Service in Moreno Valley CA
It was kind of a no brainer going with Rob after reading through his reviews. I was in contact with two other local lawn mowing services in Moreno Valley, but it came down to two things: price and friendliness. Not that I'm cheap, but I wanted to get a good idea of what I was going to get for my money. really exceeded my expectations, now I hire him every time he's in Kitching even if it is just to check up on my grass. Highly recommend.
Jason Green
Grass Cut in Moreno Valley CA
This company is wonderful. Very quick to get back to you and will always do his best when you ask him for something while he is there. We live in Serrano, and trust me when I tell you that we've looked hard for cheap lawn mowing in Moreno Valley. We found a few options online but nothing like the ones we found on GreenPal. We are very thankful that we found the website, who knows how much money we would be wasting on another landscaper in Moreno Valley.
Randall Thompson
Lawn Maintenance in Moreno Valley CA
Daniel was THE BEST I've ever hired, no question about it. I messaged him on GreenPal after he reached out, asked him to call me in order to set something up. No joke he called five minutes later ready to go. We talked shop for a bit, there is no question that he's one of the best landscapers in Moreno Valley. He knows his stuff, and was very patient with my wife on the phone. If you are in Star Gazer you have to give him a shot, you will not be disappointed.
Amanda Wilkins
Lawn Cut in Moreno Valley CA
I would definitely hire them again. We only hired them for a lawn mowing in Moreno Valley just to test them out, but they did a good job. They lined the driveway and blew all the clippings way, very clean job. We were out of town in Withers and needed to keep everything clean, but we just wanted cheap lawn care in Moreno Valley. They were the first to understand this, and didn't pitch unwanted services for an upcharge. We will stay with them until a better deal comes along.
Not in Moreno Valley, CA?
Here are GreenPal's lawn service areas
Lawn Mowing Cost Calculator
Find out the average cost for Lawn Care Services In Moreno Valley CA
Your days of expensive, unprofessional lawn care in Moreno Valley are over! GreenPal is your partner in finding you the best landscapers in Moreno Valley in seconds, all done as easily as you would call for an Uber. With today's technology, it is no excuse that we are contracting important and necessary home services like we were in the fifties. There are so much more options for affordable lawn maintenance in Moreno Valley than you could know, and we would know, because we've collected them all and brought them to GreenPal!
GreenPal is fast becoming America's first choice in contracting lawn care in Moreno Valley online. With our comprehensive directory of lawn care in neighborhoods like Springcrest, Rancho Belago, and Armada, you will never have to go out of your way again to get the lawn care you deserve.
GreenPal's system is very simple. The first time you sign up, you will be asked for your location and what day you would like a lawn care appointment. After that, affordable yard maintenance in Moreno Valley will receive your request and reach out to you through our messaging system with their best price and time they can make it. We guarantee at least three local landscapers in Moreno Valley will be reaching out to you for your business. After that, it is purely up to you to go with one of these companies. Hammer out the details, make sure they know what to do when they get there, and you are all set. You don't even have to worry about payment, it is all done through GreenPal's website and app. Everything that has stressed you out about contracting local lawn care in Moreno Valley has been eliminated, with GreenPal you can do it as easily in the same session as you would check your email.
In this area of California, there are dozens of amazing options for cheap lawn mowing in Moreno Valley, but the real gold of this website is that we hyperlocalize every option you get. A resident of Chaparral Hills will only get results from around him, nothing from Riverside or San Bernardino. This helps out local lawn mowing services in Moreno Valley who are looking to serve their community, not big corporations buying keywords online. This is how GreenPal believes lawn care in Moreno Valley should be handled in 2018!
About Moreno Valley California
Moreno Valley is a city in California, United States.
Moreno Valley is a city in the Riverside County of California, one of the major areas that make up the San Bernardino-Riverside Metro Area. Compared to the other cities in this metro area, Moreno Valley is quite young. When it first began to take off in terms of population, much of the rest of the area had already sprawling suburban communities. Phoenix was well under way to becoming the capital of the state, Los Angeles had already established itself as a popular snowbird destination (a term used to describe elderly people from out of state setting up their RVs to enjoy a warmer winter). But when Moreno Valley was beginning to increase in population, it was already the 1980s until 2000s. By this time, Moreno Valley had become a large city by population, one of the Inland Empire's major population centers. Because of its close proximity to Los Angeles, Moreno Valley is also considered to be a part of Greater Los Angeles Area.
This particular part of California was first inhabited by native peoples 2,300 years ago. There are several archaeological locations from prehistoric times that show us a lot of insight into the lives of these early people. Of these sites, there are digs and constant studies in over 200 different areas throughout the Valley. There is rock art, pictographs, and petroglyphs throughout the valley's walls and canals, and many rocks in the valley have cupules. These were carved out holes where it is suggested that native people used to grind corn or food to make powders. The complexity in the crystal, all their different components that are present in these cupules suggest that this was the use for them. The Shoshone and Luiseno tribes were among the most noted inhabitants of the area, as well as the Serrano and Cahuilla. By the time the Spanish first began invading the land, however, the bands and tribes of fifty were no match for an army of that size. They were quickly slaughtered and disenfranchised, and now institutions like Hollywood, Dollar General, and boutique shops line the once wild nature of the Moreno Valley.
Tired of unreliable lawn services?
So are we... See how it works
Recent lawns mowed in Moreno Valley, CA
by GreenPal's community of lawn care pros
Save Time, Save Money,
Book a great local lawn service now with GreenPal.