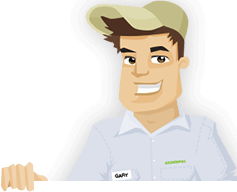 Needing your Lawn Cut?
Get Competitive pricing without the hassle
Book lawn mowing by a pro in Laguna Hills
Order lawn mowing now without calling around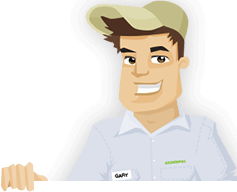 Needing your Lawn Cut?
Get Competitive pricing without the hassle
Book lawn mowing by a pro in Laguna Hills
Order lawn mowing now without calling around
Local lawn mowing services in Laguna Hills California
compete for your lawn

Here are Best Lawn Care Services in Laguna Hills, CA as of Sep, 2019
Here are a few 5 Star Ratings from GreenPal users
Charlie Meyer
Lawn Care in Laguna Hills CA
I asked Lezama Gardening Service to help me with fixing up my lawn before my in-laws came to visit last year. The team came out to my Moulton Ranch home and reviewing how well my grass was growing and was able to cut it the same day. They gave me a full analysis of my lawn and how it needed to be cut. I had no idea that lawn mowing entails so many details! Lezama helped me make my yard look great so my in-laws would appreciate the quality of the space. I have contacted Lezama for monthly lawn cutting services ever since.
Susan Oh
Lawn Care in Laguna Hills CA
I was very satisfied with how well The Brothers were able to communicate with me and let me know about what they're doing for my lawn. The team regularly talks to me about the lawn care tasks they are taking care of at my Crestline home. They talked with me about how well my lawn is growing while looking at how well the grass grows in all spots. I found out that my lawn grows faster in some spots, thus making it easy for me to handle. I was especially happy with how The Brothers cleaned up afterward so the grass clippings wouldn't fly into my backyard pool.
James Williamson
Grass Cut in Laguna Hills CA
I contacted FD to help me with an extended task at my Laguna Terrace home last year. I asked for help with mowing my lawn, edging the grass around my patio, and with taking care of some annoying dandelions that had been growing around the east end of my yard that were so big, you could see them when driving by on Alicia Parkway. Even the people at FD noticed them when they drove down that road. But they analyzed my lawn, checked on how well the grass was growing and helped me with cutting and edging everything at a safe height. They also applied a treatment that helped kill off those dandelions in about a month. I've been contacting them for regular services every few months since then.
Craig O'Reilley
Lawn Mow in Laguna Hills CA
I wish more lawn care groups around the city were as punctual and supportive as Acunas Landscape. The team members there came to my Casa de Laguna home off La Paz Road about an hour after I called them for a lawn care task. They got here at the time they said they would! The team was also cautious with my lawn and measured the grass before they could get the lawn cut. I was consulted about how long the grass would be cut and why that height is so valuable. It turns out that shorter isn't always better after all. I have since been hiring them for monthly lawn cutting services. They come out when I'm at my yoga sessions at the Knotty Pine Park and always clean up before I get back.
Not in Laguna Hills, CA?
Here are GreenPal's lawn service areas
Lawn Mowing Cost Calculator
Find out the average cost for Lawn Care Services In Laguna Hills CA
Laguna Hills CA has made a name for itself as one of the best places in Orange County to live in. The city's many neighborhoods include some unique places with properties that feature large and beautiful lawns. You can find traditional residential lawns around Indian Hill or tree-lined fields in Lomas Laguna among other places. The diverse array of yards around Laguna Hills proves that there is always going to be a need for quality lawn care services in the area.
Fortunately, we at GreenPal are here to help people in and around Laguna Hills with getting their lawns taken care of. We offer links to various quality lawn maintenance teams around the Laguna Hills area. You can review our listings to find out which lawn care team is right for your needs.
We recognize that there are many types of classified sites out there for your use. But our site is different in that we at GreenPal ensure that each of our lawn service providers is legitimate and safe to work with. We list many yard maintenance teams that are listed with the Laguna Hills Chamber of Commerce among other entities in the region. We only work with experienced yard care teams that you can trust when looking for someone to get your lawn cut.
You can get reviews on each of the lawn cutting and landscaping teams as you search around. Each review listed is based on a real transaction made through us at GreenPal. This ensures that every review is written exclusively by those who used the services we offer here.
You can type in details on where in Laguna Hills CA you live as well. You can enter your address in Briosa or other local sites in Laguna Hills and then review the closest providers to you. You might be surprised at how well you can find service providers that can get out to your property on the same day you contact them for help.
Each page on GreenPal will provide you with details on different services that companies have to offer for you. You can work with many entities that provide services ranging from watering to weed removal to landscaping and everything in between. Every team on the GreenPal site will help you find a service that is trustworthy and easy to use.
You can switch between providers if needed as well. You can cancel a contract through our app and then move your contract to a new provider if required. Of course, you can contact one of these entities to come to your property for a full analysis and inspection of your property to see what you could utilize for your maintenance needs.
Be sure you look around at our listings here on GreenPal. Our team is available to help you with finding the right lawn maintenance team that you can trust. We focus on providing the assistance that you need when you need it the most from Quail Creek to Aliso Hills.
About Laguna Hills California
Laguna Hills is a city in California, United States.
Laguna Hills CA is in the central part of Orange County. The city is named for how it is the midway point between Laguna Canyon and Laguna Beach.
The Taj Mahal Medical Center is a popular medical facility in the city. The venue is home to various specialist services and has been serving people in the area since the 1960s. The building can be immediately recognized by its distinct white columns and roof arranged with a modern-influenced design.
The Laguna Hills Mall is located around the northern area of the city. Other major shopping venues in Laguna Hills include the Aliso Viejo Town Center and the Alicia Plaza Shopping Center. The Irvine Spectrum Center is located not too far off to the north with I-5 directly linking people in Laguna Hills up to the complex.
The Aliso Viejo County Club is also located in the middle part of Laguna Hills. Another golfing complex, the Laguna Woods Golf Club, is located to the north. Both clubs include multiple championship-level golf courses that are available for golfers of all skill levels to play on them.
Laguna Hills is located in the Rancho Niguel settlement that Don Juan Avila once controlled. Lewis Moulton purchased the land space in 1894 and used it as a sheep and cattle ranch. The ranch was eventually divided and made available for settlements. The area would become particularly popular in the 1960s among people looking for homes following the Korean War. Laguna Hills was officially incorporated in 1991.
Laguna Hills CA is directly west of Mission Viejo and south of Lake Forest. Laguna Niguel can also be found to the south. State Route 73 surrounds the southern end with I-5 going along the eastern and northern parts. A few major roads like Oso Parkway, La Paz Road, and Alicia Parkway will link people in Laguna Hills to both of these major thoroughfares.
The city has a population of approximately 30,000 people. The population is served by the Saddleback Memorial Medical Center and the Saddleback Valley Unified School District. Laguna Hills High School is the only high school located within the city's borders. Other high schools in the area include Lomarena and San Joaquin Elementary Schools.
Tired of unreliable lawn services?
So are we... See how it works
Recent lawns mowed in Laguna Hills, CA
by GreenPal's community of lawn care pros
Save Time, Save Money,
Book a great local lawn service now with GreenPal.