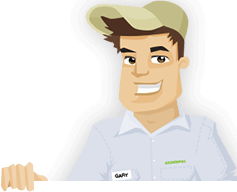 Needing your Lawn Cut?
Get Competitive pricing without the hassle
Book lawn mowing by a pro in Newport Beach
Order lawn mowing now without calling around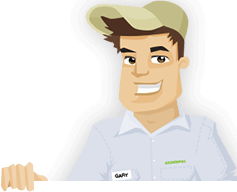 Needing your Lawn Cut?
Get Competitive pricing without the hassle
Book lawn mowing by a pro in Newport Beach
Order lawn mowing now without calling around
Local lawn mowing services in Newport Beach California
compete for your lawn

Here are Best Lawn Care Services in Newport Beach, CA as of Sep, 2019
Here are a few 5 Star Ratings from GreenPal users
Stephen Hopewell
Yard Mowing in Newport Beach CA
Lawn care has always been difficult to schedule. Especially when it comes to lawn care in New Port Beach, I have had the hardest time with finding reliable lawn care in my area. That is til I found GreenPal.
With GreenPal my lawn services are easily scheduled through their app, and if the landscaper doesn't show up when they are supposed to I can always leave a review. Fortunately, I have never had anything but great experiences with GreenPal. This all leaves me with more time at Crystal Cove Park.
Grant Hansen
Yard Mowing in Newport Beach CA
The day I found GreenPal was the day my lawn care experience changed forever! For years I have gone through lawn care professional after so called lawn care professional and had issue after issue. With GreenPal I only get the best landscapers, that have passed rigorous back ground checks, and best of all I leave feedback each time they come.
With less time worrying about lawn care, I have more time to plan out my neighborhood BBQ's. When I get back from my job at Newport Channel Inn, I can simply enjoy my lawn.
Tracy Grason
Lawn Mowing Service in Newport Beach CA
Once my son went off to Platt College he had no more time to do my lawn care. I tried for a few years, but it just never worked out. I tried to have the neighbors son do it, but he just wan't interested. So I turned to the internet, and that is when I found GreenPal.
Though I tried Craigslist for a little while, nothing compares to the level of professional service I have received when it comes to caring for my Newport Beach lawn.
If you have been struggling to have your lawn care handled, I can only recommend one site for you, and that is yourgreenpal.com. When it comes to local lawn care the providers they host can not be beat.
Al Thompson
Yard Cutting in Newport Beach CA
I own a number of rental properties in Newport Beach, and the surrounding cities. When it comes to handling the lawn care at my properties I want the simplest solution. With GreenPal I have been able to schedule and change my services to suite my needs with ease.
Who would have thought you would be able to schedule lawn care using a simple app? I know it was a shocker for me. From Newport Seacrest Apartments, to Park Newport Apartment Homes, I recommend GreenPal for any landlord or homeowner looking for efficient, reliable lawn care serves in Newport Beach.
Not in Newport Beach, CA?
Here are GreenPal's lawn service areas
Lawn Mowing Cost Calculator
Find out the average cost for Lawn Care Services In Newport Beach CA
Let's Face it, finding reliable lawn care is difficult. Between scheduling and no show time after time, it can be a real pain to keep up with your lawn maintenance needs. We have a solution.
Welcome to your GreenPal's page for Newport Beach , California. Find just a few of the top-rated lawnmowers in Newport Beach. Landscaping and lawn maintenance companies are now available for hire at any point in time.
Once you sign up for GreenPal, you can meet, message, and coordinate prices for all your lawn care service needs. From basic yard mowing to tree removal, pruning, edging, and even total landscape renovation, GreenPal can help you find the company which suits your needs. We know how hard it can be to track down a good lawn care company, so we've done the hard work of finding the best in the industry to make your life easier.
We hyper-localize our city pages because most of our customers are homeowners just like you. This page will connect you with cheap and reliable lawnmowers and landscapers in Newport Beach, CA or all of California for that matter.
You may have been asking yourself, with all the lawn care issues in your neighborhood, how do I find a good landscaper without getting ripped off. We have a strict vetting system that is in place to combat exactly that. In addition to the standard business credit checks and basic company information, we interview each and every landscaping maintenance company to ensure they are legitimate. This means we check their equipment and interview the past clients. We have found that this information tells us a lot about the yard mowing business and how the services could be improved. Additionally, we also require contractors to submit pictures of previous jobs.
Companies that apply for our site, meet heavy requirements. We turn away and lawn care companies which have inadequate equipment to service our professional level, that is why we do our strict vetting process. We ensure that only the best landscapers will be available through our site.
We go through all of this to protect those that use our service from those of been more harm than good. The lawn care business is tricky, and it can be discomforting to make strangers from Craigslist and give them your personal address. This is the kind of information you don't want in the wrong hands, and using our site prevents you from giving your information to complete strangers.
If you do not want your information falling into the wrong hands, are tired of poor lawn care service, or just want someone to show up on time for once, we are here for you. Don't stress out any longer, will go through the difficult process of finding a good lawn care company. We have made everything simpler so that you can focus on other things in your life.
Signing up takes as little as five minutes, and after we have your information we will start connecting you with local lawnmowers in Newport Beach, California. Once we have determined a fair price for cutting your grass, companies can contact you and offer their best price. It is really that easy and the next morning you have several options in your inbox. Welcome to the future lawn care, welcome to GreenPal.
About Newport Beach California
Newport Beach is a city in California, United States.
The Upper Bay of Newport is a large natural canyon. This canyon was carved by a stream during the Pleistocene period. The Lower Bay of Newport on the other hand was formed much later. This natural form was formed by sand that was brought in by ocean currents. These sand moments accumulated and formed the offshore beach that is now recognized as the Balboa Peninsula of Newport Beach.
Before the first settlers reached the coasts of California, the Newport area and surrounding areas were very prominent native American lands. Native American relics, including shells, can still be found today scattered throughout the area. Throughout the 1800s, settlers began to settle the area due to the large availability of land. The State of California sold one acre-plots of land for whopping $1 a piece in the Newport area. Anglo-American inhabitation in the area grew substantially following the events of 1870 when a 105-ton steamer called The Vaquero, which was driven by Captain Samuel S. Dunnells safely steered through the lower and upper bay of Newport where it unloaded its cargo.
After he heard the astonishing news James Irvine, quickly traveled from his home in San Francisco to the San Joaquin Ranch. Meeting in Irvine's ranch house near current day UC Irvine with his brother, Robert Irvine, and his friend frind James McFadden, all agreed that the newly found port should be aptly named , "Newport" thus where Newport Beach gets its name.
In the year 1905, city development began to increase after the Pacific Electric Railway established a southern terminus in Newport. This railroad connected the beach with downtown Los Angeles. In 1906, the scattered settlements of newport were incorporated as the City of Newport Beach.
In the year 1923 Corona del Mar was annexed. In the year 2002 Newport Coast, East Santa Ana Heights and San Joaquin Hills, were annexed. Finally in 2008, after a drawn out battle with the city of Costa Mesa, Newport Beach annexed West Santa Ana Heights.
Source: Wikipedia
Tired of unreliable lawn services?
So are we... See how it works
Recent lawns mowed in Newport Beach, CA
by GreenPal's community of lawn care pros
Save Time, Save Money,
Book a great local lawn service now with GreenPal.