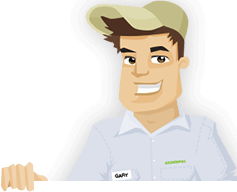 Needing your Lawn Cut?
Get Competitive pricing without the hassle
Book lawn mowing by a pro in Clarksville
Order lawn mowing now without calling around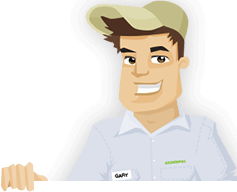 Needing your Lawn Cut?
Get Competitive pricing without the hassle
Book lawn mowing by a pro in Clarksville
Order lawn mowing now without calling around
Local lawn mowing services in Clarksville Indiana
compete for your lawn

Here are Best Lawn Care Services in Clarksville, IN as of Sep, 2019
Here are a few 5 Star Ratings from GreenPal users
Clark Young
Lawn Cut in Clarksville IN
GreenPal is pretty handy I have to say. The only reason I don't contract my lawn mowing online is specifically because I don't know who to trust. I know myself how easy it is to post on Craigslist, so I can imagine how many scammers there are out there. GreenPal put me at ease though, Scenic Green has been the best lawn mowing service in Clarksville I've had. If you never have had someone cut your lawn, he's the guy to do it. I didn't have much to go off of other than he was a local landscaper in Cementville near me.. But he turned out to be good. He walked me through everything and didn't try to upcharge me. I had one guy tell me my grass was too thick (not tall) to be cut.. Uhh what?? Don't waste your time honestly, let GreenPal do all the hard work.
James Foreman
Lawn Care Service in Clarksville IN
What an app lol! I didn't know there would be something for such a specific niche, but I guess it makes sense. I signed up for it after procrastinating on my yard for months, it was getting bad. I rented a cheap lawn mower from Home Depot thinking I could handle it myself but my grass was too long the blades were worn down quick. I couldn't get through a fourth of my line before the dang thing busted! I didn't want to rent out a massive gas mower like I'm setting to mow the whole Kraft-Graceland Memorial Park when I could hire a cheap lawn maintenance in Clarksville, IN. So here I am, just a guy trying to find a good deal, and I found it!
Lacey Alva
Lawn Care Service in Clarksville IN
It's alright, it hasn't failed me yet. I did talk to a few of the lawn care services near me in Parkwood Park, and there were only two that really stuck out. The other guys looked like they just wanted to make a quick buck, but Beisel's Services were true professionals. The first guy I hired showed up in a wife beater, but the guys from Beisel's had actual uniforms and everything. I know it doesn't mean that the other guy wasn't good (he wasn't that bad) but I'd like to know that the guy that shows up is actually part of a reliable yard maintenance in Clarksville, Indiana, not someone waiting for me to leave home so he can rob me.
Marcus Sinclair
Lawn Mowing Service in Clarksville IN
I've used GreenPal for little over a year now, won't go back unless you paid me. It's super easy, and it really helps me with my rental properties all over Clarksville. It's so nice to just shoot a message to the landscape maintenance I use in case something happens. You would not believe how much miscommunication happens when you're only options is voicemail. We had an issue with one of our properties near Ray Lawrence Park and it was a matter of minutes that Daniel was out there with his team. A tree was had cracked after one of our infamous rainstorms and landed in the driveway. I couldn't get to it because of work, but Daniel was out there and took care of it before I got home. Totally thankful for him and his service. There isn't anyone I trust with my lawn care in Clarksville!
Not in Clarksville, IN?
Here are GreenPal's lawn service areas
Lawn Mowing Cost Calculator
Find out the average cost for Lawn Care Services In Clarksville IN
Do you need a lawn mowing? Unsure of where to get it? GreenPal can make it all simple by connecting you to the local lawn mowing services in Clarksville. We have stationed our business in suburbs across the United States to bring to every neighborhood their local landscapers. In Clarksville alone, there are over ten vendors just around Black Stone Mill!
Now imagine the rest of Clarksville? You wouldn't think it, but getting your lawn mowed is one of the easiest things you can do on the internet. With GreenPal, it takes barely five minutes to reach out to the city's best lawn mowers and lawn maintenance professionals.
How do we get you in contact with the best landscapers in Clarksville, In? Just as you are looking for great deals in lawn care near you, there are companies in your neighborhood that are just as eager to find you. They need clients to fill up their week, and they are looking for trips to bridge their way around the city. When you sign up for GreenPal and order a lawn mowing, companies who are open that day receive a notification. If they want to take the job, they reach out to you via email with their quote. By the end of the day your inbox will be stocked with great lawn mowing deals. All that is left to do is for you to choose the one that works for you!
This is how GreenPal can bring you cheap lawn mowing in Clarksville. Instead of upcharging for travelling across town, these companies are able to get to you because they are your neighbors!
How much easier can hiring out your lawn care get?
There are a few other options for finding local lawn mowing options near you, Craigslist and the like. But what a lot of other websites and services don't do is commit to really protecting you from scammers. GreenPal pools a lot of resources together to makes sure every company on our website is a legit lawn care service in Clarksville. We do this by asking for a lot of documentation and proof of business regardless of how official they might look online. All this allows us to know that they are going to give you the services they say they can with proper equipment, insurance, and experience.
Once you sign up for GreenPal, you'll see exactly how amazingly simple it is. News stations across the US have said of GreenPal that we are the Uber for lawn care, and that's fine by us. Take five minutes to sign up today with just an email and physical address, and we'll show you all the options for cheap yard maintenance Clarksville has offer.
About Clarksville Indiana
Clarksville is a city in Indiana, United States.
Clarksville, Indiana, located in Clark County, is one of the many major cities that lie along the banks of the Ohio River. Clarksville was founded in the last few decades of the eighteenth century by George Rogers Clark. Because of this, Clarksville, In the oldest American town in the Northwest Territory. In an interesting bit of history, Clarksville is home to the Colgate clock, one of the largest clocks in the world. It spans forty feet in diameter and is located directly across the Ohio River from Louisville. This allows for "Clocksville" puns that permeate throughout the city in businesses, tour guides, and brochures. It is said that people in Clarksville can read the time from over a mile away. Another attraction to Clarksville is the Falls of the Ohio State Park, which is well-known for housing the world's largest exposed fossil bed, formed during the Devonian period.
Clarksville's close location to Kentucky made it a hotspot for escape from certain laws. One major instance of this was Indiana's anti-slavery laws. Slaves in Kentucky had just a short run North in order to escape their enslavement.
This sparked a lot of heat between Indiana citizens and Kentucky citizens, spurring support for slave hunting laws. It was also necessary to run to Clarksville when two people wanted to duel. Kentucky has anti-dueling laws, so drunks wanting to throw down had to travel across the Ohio River in order to get it done. Unfortunately, many drunks hardly made it cross the mighty Ohio River before being swept away.
The Ohio River is infamous for flooding, so much so that cities on both sides have taken many precautions to keep damages to a minimum. The Great Flood in 1937 decimated the town, and shut down many businesses for years. When it is tame, however, it is a great source for salmon fishing, white water kayaking, and of course the waterfall is a great tourist spot. The Clarksville Little Theater is well known to the dramatic community, listed in almost every record and history book of theater history as the oldest, longest running theater in the United States. Green Tree Mall, in a bit of modern record holding, houses the largest Bass Pro Shop in America, being home to almost thirty thousand square feet of hunting and fishing equipment.
Tired of unreliable lawn services?
So are we... See how it works
Recent lawns mowed in Clarksville, IN
by GreenPal's community of lawn care pros
Save Time, Save Money,
Book a great local lawn service now with GreenPal.