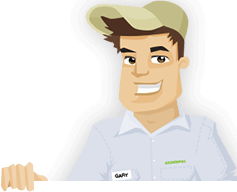 Needing your Lawn Cut?
Get Competitive pricing without the hassle
Book lawn mowing by a pro in Jeffersontown
Order lawn mowing now without calling around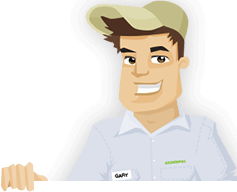 Needing your Lawn Cut?
Get Competitive pricing without the hassle
Book lawn mowing by a pro in Jeffersontown
Order lawn mowing now without calling around
Local lawn mowing services in Jeffersontown Kentucky
compete for your lawn

Here are Best Lawn Care Services in Jeffersontown, KY as of Sep, 2019
Here are a few 5 Star Ratings from GreenPal users
Marco Herrera
Grass Cut in Jeffersontown KY
I've been trying to hire someone for my landscaping for AGES and Zach finally came through with a decent price. There are some local lawn mowing services in Jeffersontown that must think they have a monopoly… their prices are insane. Too bad for them though because I just signed a season long contract with ZZZ Lawn Care. My yard looks so nice the manager at the Park Laureate Apartments close by started asking who my lawn mower was. Their work is excellent and they are always professional. I don't know how they were before I found them on GreenPal, but as for their lawn care on my yard, they are the real deal.
James Chang
Yard Cutting in Jeffersontown KY
A lot of the smaller neighborhood lawn care services in Jeffersontown, KY don't even show up on Google. As far as I knew there were only like three corporations who took care of everyone's lawn mowing in Jeffersontown. Then I get on GreenPal and see there are at least five landscapers near me in Blankenbaker Crossings! It was such a relief because I was about to pay $60 per mowing with a company I found on Google. GreenPal offered me free quotes on local lawn mowing near me and I took that without a heartbeat. I haven't used anything else since!
Gregory Jones
Lawn Service in Jeffersontown KY
This is a pretty clever service! Talk about finding your niche market. I actually used to work for one of the best landscaping companies in Jeffersontown. The hardest part was always getting new clients. We were required to walk the neighborhoods we serviced and put our business cards on the front door. It didn't work great, but man having something like GreenPal would have changed my whole career choice. We found a cheap lawn mowing service in Hurstbourne Acres that has been doing well so far. Three appointments in and Ben has yet to fail me!
Mitch Pfieffer
Yard Cutting in Jeffersontown KY
I will always talk a big game for lawn maintenance guys who take care of my yard right, but you better watch out if you screw me over. There are plenty of cheap yard maintenance companies in Jeffersontown that have seen my wrath on Yelp. But there are a few that have done me well, and I make sure to let everyone know. I used Greenway Landscaping to prune some trees and they have done a great job following up afterward. They are nowhere near Douglas Hills, but when I called them they happened to have a free afternoon and took me up on the job anyway. We walked through the yard together, Aaron took notes. And by the end of the day my yard was looking pretty again.
Not in Jeffersontown, KY?
Here are GreenPal's lawn service areas
Lawn Mowing Cost Calculator
Find out the average cost for Lawn Care Services In Jeffersontown KY
GreenPal is the internet's fastest way to find cheap lawn mowing near you. With the same technology as Uber, GreenPal helps you find all the local lawn care services in Jeffersontown, Ky near you. We're not talking a regurgitation of what you could find on Google. We are talking about the local guys who are walking the neighborhoods with their equipment. The two best friends who teamed up to form a landscape maintenance and spend their days mowing lawns. Those guys.
GreenPal can help you find the best deals because of this reason. If you have never worked for a yard maintenance service, the most popular way to get the word out about your company is through business cards and flyers. Thankfully, in recent years websites like Craigslist have made it easier for people to post their services and trades, but not everyone is a reliable lawn mowing service in Jeffersontown, Ky on Craigslist.
GreenPal makes it so much easier for these small companies to get the word out about their business. Instead of running around Jeffersontown posting flyers and hope people see them, we have brought the clients to them. By providing a platform for people in need of cheap lawn care near them we essentially brought the market to them. They're looking for homeowners and business owners to service, and you are looking for a good deal on lawn maintenance. Some would call that a match made in heaven!
After taking five minutes to sign up for GreenPal, you will have access to every option for yard mowing, maintenance men, and general landscaping in every part of town. In fact, Landherr Estates just outside of Jeffersontown has almost seven vendors just in that area!
One of the best parts about GreenPal is that we place major emphasis on security. Unlike similar websites like Craigslist, we make sure every vendor is screened and certified in their state to run a business. We do this by asking for specific documentation, pictures, and information about their business. For instance, we ask ever local lawn mower and big-time landscapers in Jeffersontown to provide us with their statistics on repeat business, contracts, and one-time customers. It stands to reason that those lawn care services in Jeffersontown, Ky that have more repeat business are good at their job, at least likeable enough to rehire. But someone who has a string of one-and-done jobs might be a signal that their business practices are less than ideal.
How else can we make GreenPal better? Our review system is one of a kind, and it runs on a system that rivals Yelp's. Unlike Yelp, each review is tied to one transaction, so we know for sure a person has a right to review a lawn care service. Otherwise, anyone with a few friends and a vendetta against a company could wreak havoc on them with bad reviews.
We put a stop to all that when we made sure a review was warranted and the client and local yard maintenance in Jeffersontown, KY interacted. That way we know for sure that every review is earned, whether bad or good.
How else can GreenPal help you with all your lawn care needs? The options for reliable lawn care in Jeffersontown, KY doesn't stop at lawn mowing. For the most part, every company you will find near you will be an expert in more than just lawn mowing. Virtually any job needed in the yard, there is a skilled worker on GreenPal ready to help. How much easier can lawn care be?
About Jeffersontown Kentucky
Jeffersontown is a city in Kentucky, United States.
Jeffersontown, KY, not to be confused with Jeffersonville in Montgomery County, is a major suburb of greater Louisville. In 2003, the Louisville metro government was established, and Jeffersontown remained to be an independent city. Because of this, Jeffersontown is the largest municipality outside of Louisville and inside Kentucky. Compared to other cities in Kentucky, Jeffersontown is a home rule class government, which means that it is not run by a mayor but a group of elected officials.
Originally, Jeffersontown was merely a stopping point for pioneers and travellers looking to get on their way to the Falls of the Ohio in Louisville. By the late 1700s though, farmers made the area a place to settle and cultivated the rich soil. Thomas Bullitt and John Floyd surveyed the land once the United States Government heard that people settled in Jeffersontown. In 1794, Abraham Bruner bought around 122 acres of land in what is now Jeffersontown. He successfully petitioned the courts in Jefferson County to incorporate forty acres of his own land to the city of Jefferson. Although Thomas Jefferson was the vice president of the time, it is unclear whether the town was named after him or the fact that the county was already named Jefferson. In fact, Jeffersontown used to be known by Bruner's Town until usage moved to Jeffersontown.
Bluegrass Commerce Park, also known as the Bluegrass Research and Industrial Park, is the first such thing to be developed in the United States. It assumes just under two thousand acres of land and is home to almost 850 businesses. It employs 38,000 people and, because it is in Jeffersontown, the park makes the city the third largest employment force in the state.
Unlike many cities in the United States, Jeffersontown, KY is not run solely by a mayor. It also has eight city council members that are just as powerful as the mayor. Though the mayoral term is four years, council member terms are only two year long.
The census of 2000 ha Jeffersontown as having a population of 26,633 people. Of that number, there were 10,600 households and seven thousand families in the city. The density of Jeffersontown, KY is not high, as 2,675 people per square mile is an average number for the population of the city. The majority of the population is white (86.74%) with the next closest group being the African Americans (8.6%).
Tired of unreliable lawn services?
So are we... See how it works
Recent lawns mowed in Jeffersontown, KY
by GreenPal's community of lawn care pros
Save Time, Save Money,
Book a great local lawn service now with GreenPal.