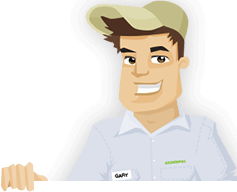 Needing your Lawn Cut?
Get Competitive pricing without the hassle
Book lawn mowing by a pro in Jeffersonville
Order lawn mowing now without calling around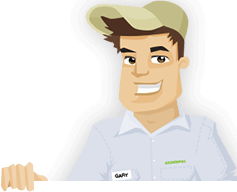 Needing your Lawn Cut?
Get Competitive pricing without the hassle
Book lawn mowing by a pro in Jeffersonville
Order lawn mowing now without calling around
Local lawn mowing services in Jeffersonville Indiana
compete for your lawn

Here are Best Lawn Care Services in Jeffersonville, IN as of Sep, 2019
Here are a few 5 Star Ratings from GreenPal users
Howard Loesch
Grass Cutting in Jeffersonville IN
I'm a brand new homeowner and was so excited to mow my own lawn. And then I realized how time consuming it was. I'm not lazy I'm not saying that, but it was taking me almost five hours to get done from start to finish. I started contracting out my lawn care through GreenPal and have not looked back. I feel a little guilty for using it, but it's literally so easy to schedule it! I blame GreenPal, but I also blame the guys that come out to the house. They are real professionals, and they do a great job, amazing compared to my weak attempt. I caught them working Vissing Park and they stopped to say hello. And they're friendly?? Add that to the fact that they are the cheapest on the site? You can't expect me to pass it up now.
Bernice Gonzalez
Lawn Care in Jeffersonville IN
I used Zach and his staff to do some spring cleaning with my trees. They took their growing very seriously this year and one tree was encroaching on the roof. I've seen the youtube videos, so I hired Zach to take care of it. Totally professional, and it helps they are an affordable landscape maintenance in Jeffersonville, In. I live way up north in Prather which is technically not Jeffersonville, but I just say I live there to make it easier on everyone. I plan on using GreenPal for all my yard maintenance because there isn't another website that finds me cheap lawn mowing prices in Jeffersonville. If it ever happens you'll know I'll be on it, but GreenPal is killing the game right now.
Sam Phillips
Lawn Mowing in Jeffersonville IN
GreenPal saved me some serious money. I just needed a fall cleanup from the pounds of leaves the trees dumped on my yard. I was raking leaves for two days before I got it all cleaned up, and a few days later it was just as bad. I got sick of it and hired Brandon's Landscaping and they took care of everything. Brandon was very professional,made no excuses and kept communication flowing. Even on a day where he double booked by accident he let me know and offered a discount for the confusion. I'm not saying discounts make a company great, but the fact that he let us know does. I fully trust him, and I'm thinking about hiring him to clean up the Walnut Ridge Cemetery. Poor thing is getting overgrown these days.
Nate Anderson
Lawn Care Service in Jeffersonville IN
We already set up our lawn care for the rest of the year through GreenPal, most liberating feeling ever. We met with two local lawn mowers near me in Jeffersonville, In and got a feel for them, and once we knew who we were going with we signed them on right away. The review system is great, you can tell they're honest and thoughtful when a quality company comes around but man, you do not want to piss some of these people off. They will let you know if a cheap lawn mowing service in Jeffersonville tries to pull a fast one. Of all places Utica Elementary reviewed someone and tore them up for leaving the work unfinished. That's the kind of system I want to see for our government!
Not in Jeffersonville, IN?
Here are GreenPal's lawn service areas
Lawn Mowing Cost Calculator
Find out the average cost for Lawn Care Services In Jeffersonville IN
Welcome to GreenPal! You have stumbled upon an internet gold mine, especially if you are someone hunting down the best options for cheap lawn mowing near you. While you may find a few good deals on your own searching through Google, we will be there there are at least a dozen other options in your city than you think. We know because our research has shown this.
As it turns out, most of the lawn mowing services in Jeffersonville, In for instance don't have and don't have the time to build an online presence. Either they don't have the resources, the knowledge, or the time to build a website and run a social media presence. But these are the same hard workers who are in the sun day in and day out providing the best lawn care in Jeffersonville, In that they can.
Believe it or not, the founders of GreenPal were once one of these many lawn mowers out in the field mowing for a living. We knew all too well how hard it can be as a local lawn mowing service to find new clients, especially when you need new clients to keep your business afloat.
The brainstorming started then, but it wouldn't be until much later in our lifetime that the technology caught up to our ideas. Now, news sources across the nation are hailing GreenPal as the Uber of lawn care, and rightly so!
When you sign up for GreenPal, you will be able to get free quotes from lawn mowers, landscapers, and general maintenance crews near you. It doesn't matter whether you need a lawn mowing for the day, for the season, or if you want a special project done on your house, GreenPal is going to connect you with them. We have a database of over 2,0000 companies ready to give America the best lawn care they've seen. As for Jeffersonville, Indiana, you will have the option to choose from over twenty companies.
How can we be so sure you are getting what you ask for? We take security very seriously, and we refuse to let any company on board if they have not passed our extensive background checks. That includes several random information checks, like equipment and clientele list checks to make sure they are the yard maintenance service in Jeffersonville they say they are.
We do all this so you can have a smooth experience contracting out your lawn care. Homeowners throughout Jeffersonville are finding the best deals in cheap lawn mowing near you, and we are constantly adding new companies to the mix. In fact, one of our smallest operations in Jeffersonville just got his first seasonal contract with Armstrong Farm Apartments, something he thought he could never have done without GreenPal's help.
What other tools do you have to help you save money like GreenPal? Signing up takes as little as five minutes, and you will not be asked about a credit card until you are fully ready to hire someone. This is how lawn care is supposed to be!
About Jeffersonville Indiana
Jeffersonville is a city in Indiana, United States.
Jeffersonville, IN is a city located in Clark County in the state of Indiana. It lies on the along the banks of the Ohio river, and is often referred to as Jeff. This is due to the two facts that Jeffersonville is both a mouthful to say repeatedly and just as exhausting to type. Jeffersonville sits north of the Ohio River, north of Louisville and I-65. It is the county seat of Clark County.
The city was marked for development and settlement early in its history, mainly because of Fort Finney that once stood where the Kennedy Bridge is today. It was used mainly to combat invading indians, and once the fort proved to be successful, families felt confident enough to make the area their home.
Although it is unclear why Jeffersonville was named as such, it probably ha a lot to do with the fact that Thomas Jefferson became president during that time. This is coupled with the fact that Jeffersonville took notes from Thomas Jefferson's grid pattern on designing a city. It wasn't long after the beginning of the nineteenth century that Jeffersonville already established a post office (1803) and a federal land sale office in 1808. Once the War of 1812 ended, Indiana was a popular spot to take root, mainly because of the rich soil and access to the Ohio River.
Springville was replaced as the county seat around 1802 by Jeffersonville, and later Charlestown took the title from Jeffersonville. But after a few short-lived years, residents of the area voted on Jeffersonville as the county seat and it has stayed as such to this day.
Jeffersonville was a key area for both sides of the Civil War. It's close proximity to Louisville outh made it a major gateway to the rest of the south. Frequently, soldiers, caravans, and supplies could be seen marching south toward Kentucky. The city was so strategic to the Union army that the third largest hospital (Jefferson General Hospital) located near Port Fulton was placed in Jeffersonville. In the coming years, although Indiana was technically a part of the Union Army, the Ku Klux Klan had large meetings in Jeffersonville because of a lack of anti-Klan laws. The strong numbers in Louisville and New Albany moved to Jeffersonville to avoid prosecution. Today, Jeffersonville is quiet about its history with the Klan, leaving it as a footnote. It concentrates its tourism information on it's proud Union history and commitment to agriculture.
Tired of unreliable lawn services?
So are we... See how it works
Recent lawns mowed in Jeffersonville, IN
by GreenPal's community of lawn care pros
Save Time, Save Money,
Book a great local lawn service now with GreenPal.