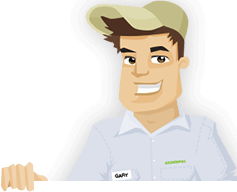 Needing your Lawn Cut?
Get Competitive pricing without the hassle
Book lawn mowing by a pro in New Albany
Order lawn mowing now without calling around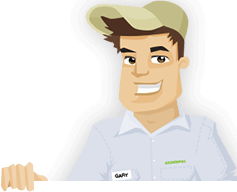 Needing your Lawn Cut?
Get Competitive pricing without the hassle
Book lawn mowing by a pro in New Albany
Order lawn mowing now without calling around
Local lawn mowing services in New Albany Indiana
compete for your lawn

Here are Best Lawn Care Services in New Albany, IN as of Sep, 2019
Here are a few 5 Star Ratings from GreenPal users
Natasha Fields
Lawn Mowing Service in New Albany IN
We had some deep-knowledge jobs for our lawn. Our trees wrapped around the water pipes and squeezed them until they popped. We woke up to a flood in the front yard and had no idea what to do. We called local lawn mowers near Silver Street Park right away, but they pointed us to a real expert. Tony could have taken our money and run without fixing the problem, but Tony didn't, he said it was way out of his range and that he had a friend specialized in this and got us in contact. We are very grateful that Tony pointed us in the right direction.
James Kasher
Yard Cutting in New Albany IN
Totally worth the money if it means it won't be gone whether or not the guy did a good job or not. That's the worst, when a lawn mower comes over while you're at work, he does the job blindfolded or whatever and still takes the money. That happened to me but when I called the landscape maintenance in Zionsville about it, they said they'd send someone out. It's been two months and I'm still waiting for him to come back. I was lucky, because GreenPal linked me up with two local lawn mowers in Zionsville that are just outside of Coryden Run where I am, can't complain about that or the pricing.
Victor Sanchez
Lawn Maintenance in New Albany IN
I've been using GreenPal for months now, wouldn't do business without it. My money is secure, and if anyone tries to pull a fast one with my home I know exactly how to find them. GreenPal keeps them honest, and I like that, especially when I have to trust the company with my home when I'm not there. If I were I would cut the grass myself, but since I am always on the road it's good to have an option to just schedule a lawn mowing from the phone. That's the kind of technology I was hoping for! I might even have a lawn mower take care of the Fairview Cemetery a few times, it has been looking neglected to be honest.
Charles Simpson
Grass Cutting in New Albany IN
I lived through the eighties, I know exactly how frustrating it is to find a lawn mowing company WHEN THE PHONE BOOK IS THREE THOUSAND PAGES. I don't know if there is still a statistic of phone book related injuries, but there used to be. I'm just happy I got to live long enough to see the internet really take off. You mean I can schedule a lawn mowing without leaving my home in South Hollow? I can literally watch any landscaper in Zionsville show up to my house if I tell him to on my phone? Trust me, there isn't an easier way to do this other than GreenPal.
Not in New Albany, IN?
Here are GreenPal's lawn service areas
Lawn Mowing Cost Calculator
Find out the average cost for Lawn Care Services In New Albany IN
Why are you wasting energy tracking down a cheap lawn care service in New Albany? If you are stumbling on to this page, consider yourself saved. Your search for affordable deals in cheap yard maintenance is over, because GreenPal has taken the entire process of contracting local lawn maintenance in New Albany into 2018.
If you have used Uber, you can use GreenPal. We took the philosophy of connecting people to people from apps like Lyft and Instacart and applied it to landscaping. Why not? If homeowners across the nation are looking for lawn mowers, and lawn mowers and the best landscape maintenance services are looking for homeowners who want lawn care, why not set up a platform for them to meet?
That is exactly what GreenPal can do for you. After you sign up for GreenPal, you will have access to every local lawn mower in New Albany with respect on his or her name. We do our best to gather every independent landscaper and lawn care company in cities like New Albany, IN so that their results are not miles away in Carmel, Indiana. No, when you sign up for GreenPal, your next local lawn mower in New Albany will indeed be in New Albany. That cuts your price down, helps the lawn care company find new clients, and everyone is happy.
It sounds like a hard task going to every small suburb of major cities and establishing GreenPal there. But truthfully GreenPal is taking faster than we expected. When we began the app in Tennessee, we had vendors from throughout the state try and sign up. In truth, the lawn care industry has long needed an update connecting to their customers, and GreenPal is exactly the answer.
Imagine this: a local lawn mower is making his way around New Albany, probably with a few business cards to pass out to the neighborhoods. That is a lot of legwork to find maybe a handful of new clients. Part of the time, because a homeowner might not want a lawn mowing that day, they will throw away the card. It isn't until they start seriously considering contracting local landscaping in New Albany, In that they start searching. That business card is far away in a landfill, and a lawn care company with good online presence gets their business.
But does that mean they are the cheapest, even the best landscaper in New Albany? No, it just means they are easier to find. Now, places like the SIGS Sportsplex will never see a bad day of mowing. If someone cared enough, they could schedule to have it mowed for years just by spending a few minutes setting it up through GreenPal.
We fixed that with GreenPal. We leveled the playing field for everyone in the lawn mowing industry, allowing truly the best deals in lawn mowing in New Albany to shine through. With our honest review system and commitment to filtering out worthless or fraud companies, GreenPal is the safest place on the internet to contract the best lawn mowing services in New Albany.
About New Albany Indiana
New Albany is a city in Indiana, United States.
Not to be confused with Albany in New York, New Albany, Indiana is a small city of the Louisville, Kentucky Metropolitan Statistical Area. It resides in Floyd County on the Ohio River, just across the way from Louisville. It stands as the county seat of Floyd County, but for population statistics and census-taking ease, it is grouped in with the metro statistical area in Louisville. Jeff Gahan is the current mayor, a democrat re-elected in 2015.
The land that New Albany makes up has history even before America was America. The history of New Albany begins just before the Revolutionary War, but only because any other record kept by native peoples was destroyed in the name of Christ. George Rogers Clark owned (captured) the land by 1779, and when he retired from the armed services the government gave it to him. He was awarded large tracts of land in Southern Indiana, in return he gave some land to his fellow soldiers. New Albany was awarded to a Colonel John Paul.
Joel, Abner, and Nathaniel Scribner arrived at the Falls of the Ohio and named the area after the city in New York. They bought the land from one John Paul, and they settled with their families in the vast swath of lands. In fact, the Scribner House still stands in New Albany to this day. In a period of forty years between 1816 to 1860, the small group of settlements blew up from migration from Indianapolis. Before the advent of the Civil War, any Indianapolis citizen that was worth over $100,000 lived in New Albany, making it the wealthiest part of the state. Because of the Ohio, the steamboat industry rapidly took off, making lumber and shipping industries zoom off. Shipbuilding was accompanied with a range of auxiliary businesses. Some of those include machine shops, foundries, cabinet and furniture factories, and all sorts of smith shops.
Tired of unreliable lawn services?
So are we... See how it works
Recent lawns mowed in New Albany, IN
by GreenPal's community of lawn care pros
Save Time, Save Money,
Book a great local lawn service now with GreenPal.