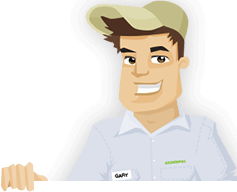 Needing your Lawn Cut?
Get Competitive pricing without the hassle
Book lawn mowing by a pro in Willoughby
Order lawn mowing now without calling around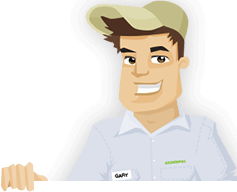 Needing your Lawn Cut?
Get Competitive pricing without the hassle
Book lawn mowing by a pro in Willoughby
Order lawn mowing now without calling around
Local lawn mowing services in Willoughby Ohio
compete for your lawn

Here are Best Lawn Care Services in Willoughby, OH as of Sep, 2019
Here are a few 5 Star Ratings from GreenPal users
James Burns
Lawn Service in Willoughby OH
My wife and I have been using the same lawn care company in Willoughby for months, all thanks to GreenPal. We found a few local lawn mowing services near us, but we were not really satisfied with how communication was running. I get that they're busy, but when a business tells you they will call back, you expect at least that. Maybe GreenPal just makes it easier to text and all that, but the companies online are quick to respond and get to your questions. I am always nervous about having someone on my home, but GreenPal makes me feel safe about it. We weren't out of Melrose Farms for vacation when Steven texted us to let us know he was already working on the grass. That's amazing!
Stephanie Hinojosa
Lawn Care in Willoughby OH
I hired an individual by myself and had been with him for a good year. He was good, just a little inconsistent since it was just him running the company. His lawn maintenance was fine, but there would be weeks where I wouldn't here back from him and he missed an appointment. I wanted to go with a bigger, cheaper option for local lawn care in Willoughby, someone more organized, but I didn't know how to look it up on Google. There's a filter on GreenPal for this, and I ended up finding someone much more talented and responsible. Thank you Dorenkott for your help, if I didn't know you were from Westminster Abbey like me I still would have hired you for your friendly and caring attitude!
Trudy Stonecipher
Grass Cutting in Willoughby OH
A lot of these local lawn mowing services in Willoughby, Oh are rate elsewhere on the internet. I did the homework, when I first got on GreenPal I took every reliable yard maintenance in Willoughby, Oh and ran them through Google. For the most part, all our options for cheap lawn mowing in Willoughby, especially around Kittery Cove is a legit company. Angie's List has them, other smaller lawn care websites have them, so at least we know they are safe to hire. If you need any recommendation on how good they actually do their job, look at how they took care of my home. We didn't have anything to brag about except some great dirt, but now we have actual grass coming in. It didn't cost us a chunk either.
Paul Stevens
Grass Cut in Willoughby OH
I had no idea what I was missing out on with GreenPal. When I started looking for a landscaper in Willoughby to take over my lawn care, I hired the first guy I found in Larkspur Drive. He seemed nice and always did a good job. Then I found GreenPal and tried to look for him and found out his reviews weren't that great. I was in shock because he did a good job on my lawn, and all these people were criticizing him! I reached out to some of the review writers and they insisted. It was so weird, but I went ahead and trusted them. I tried out someone else for a week, and I had to say I was in shock. Lou from Continental Landscape showed me all the spots he was missing, and how he was actually killing the grass instead of growing it! I was embarrassed for sure but glad we ended up figuring it out.. Shows what I know about yard maintenance honestly.
Not in Willoughby, OH?
Here are GreenPal's lawn service areas
Lawn Mowing Cost Calculator
Find out the average cost for Lawn Care Services In Willoughby OH
Why does it take you so long to contract a lawn mowing? Because the process is so scattered that what should take five minutes could take a few days. If you are not used to talking to these local landscape maintenance companies in Willoughby, chances are it you are in for a surprise. While it is true there are amazing companies out there, the facts remain that there is a lot of fluff to wade through. A few minutes on Craigslist will tell you as much.
Don't mess around with anything else, GreenPal has streamlined the process to take you from idea to execution. With our intuitive systems to connect you with actual local lawn mowers and lawn care services, GreenPal is the fastest system on the market.
We knew something like this was necessary for lawn mowing, we just didn't have the technology to understand it yet. In fact, back when the founders of GreenPal were out mowing lawns for their own money, the concept for a service that would take care of the contracting was already there. It wouldn't be until 2015 when apps like Uber showed the world what apps can really do for the service industry.
Now, with over two thousand vendors across the nation, GreenPal is fast becoming the internet's premiere platform for contracting lawn care. In a city as diverse and big as Cleveland, options for lawn maintenance could be scattered all over the place. But GreenPal has dedicated the time to really hone in on where these vendors are. That is why we specify where these companies are, whether they are in your hometown of Timberlake, Lakeline, Eastlake, Willowick, or Kirtland.
Your security is our concern, and we take great pains to make sure the companies you hire are who they say they are. Our application process is thorough, and our background checks are hard to beat. We do all this to make sure you have the smoothest experience possible when contracting for local yard maintenance in Willoughby and all of Cleveland. We believe this is how lawn care should be handled in 2018!
About Willoughby Ohio
Willoughby is a city in Ohio, United States.
Willoughby is a city in Lake County, Ohio where it resides as another suburb of Cleveland. It is one of the smaller suburbs of the great American city, where twenty-two thousand people call Willoughby home. Not much is known about the humble suburb. What we do know however, we know a lot about. The first permanent settler of Willoughby was a man named David Abbott. He operated a gristmill, and gave out the freshly ground flour and whatnot to himself, since he was the only one there. The settlers that made up the Abbott family had good relations with the Erie Indians that lived along the banks of the river. They were called the Shagarin, or Clear Water People. This leads to a tall tale that the Chagrin River got its name from this tribe, although it is unclear whether or not it is true.Dr. Westel Willoughby was a public health official that began Medical College in the city. He hoped it would attract more people to the area. In the first world war, the army chose Willoughby as a site for a chemical weapons plant to produce lewisite, a compound made in the army's weaponry.
When the war ended, and for every war after that, Willoughby was proud to send citizens to fight for the country. Very few cities in the United States have the honor of always having a sizeable number of soldiers from a city, but for Willoughby it is almost a duty. West Point Park, located in downtown Willoughby, honors all those of citizens of the city who donated their life and time to serve the country in a time of need. Willoughby also holds a strange but remarkable note in statistics: it is the only city in America that has belonged (not all at once but at one point or another) to six counties. Willoughby belonged to Washington county, Jefferson County, Trumbull, Geauga, Cuyahoga, and Lake County which it now belongs.
Tired of unreliable lawn services?
So are we... See how it works
Recent lawns mowed in Willoughby, OH
by GreenPal's community of lawn care pros
Save Time, Save Money,
Book a great local lawn service now with GreenPal.