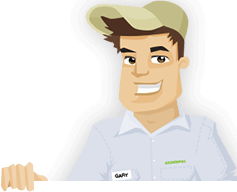 Needing your Lawn Cut?
Get Competitive pricing without the hassle
Book lawn mowing by a pro in Parma
Order lawn mowing now without calling around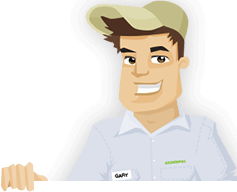 Needing your Lawn Cut?
Get Competitive pricing without the hassle
Book lawn mowing by a pro in Parma
Order lawn mowing now without calling around
Local lawn mowing services in Parma Ohio
compete for your lawn

Here are Best Lawn Care Services in Parma, OH as of Sep, 2019
Here are a few 5 Star Ratings from GreenPal users
Maddie O'Keefe
Lawn Mowing Service in Parma OH
I'm glad at least these local lawn maintenance services in Parma reach out to you no matter what. I requested a quote from several landscaping companies near me, and they all politely told me they were at capacity. Still disappointing, but not as disappointing as waiting all week for the same message. All I ask for is a little courtesy. I did end up finding someone though. James and Andy have been my go-to landscapers in Parma for the spring, and I'm keeping them as best as I can in the summer. It's tough for them to get up north as Old Brooklyn, but they show up every week ready to go I love it.
Martin Gambol
Lawn Mowing in Parma OH
Most of the best yard maintenance in Parma, Oh I've had match up with the ones on GreenPal. I usually hire someone to mow my lawn, but it would take a lot of logistics getting the payment to them. So as far as that goes, it's just easier to use GreenPal in my opinion. I don't know how the rest of the state does, but in Middleburg Heights we have at least three local landscapers near me that do the job just fine. Now I just need to find an experienced arborist to get rid of an oak tree. Thanks for your help GreenPal!
Shelby Oliver
Lawn Mowing in Parma OH
Bonus points to QLC for coming out within the next day to mow and aerate my yard, and an extra point for missing a few spots. I called them and they came back out at the end of the day. I get it, mistakes happen but at least they came back and admitted their mistake. The same thing happened to me when I hired a cheap lawn mower in Parma Heights to do the simplest lawn mowing. He missed a huge spot and never answered his phone again. I wasn't even mad, but that is what set me off. Don't waste your time, just use the reliable yard maintenances in Parma GreenPal already found for you.
Sean North
Lawn Care in Parma OH
We loved working with Wayne. All we had done was a curb strip that was pretty bad. It stuck out from the rest of the house terribly. All we needed was that bit sodded, but we tried ourselves and made a mess of it. Wayne gave us a fair price. Still a lot of money, but we are happy to pay for it for how well they did. We had a weird situation where another company we called said they were too busy for a job like that. Ok?? Then, later in the day I saw their truck by Ridgewood Municipal Golf Course and the whole crew was lounging drinking beer. I guess they don't need to over exert themselves.
Not in Parma, OH?
Here are GreenPal's lawn service areas
Lawn Mowing Cost Calculator
Find out the average cost for Lawn Care Services In Parma OH
If GreenPal didn't save you time contracting local lawn mowing and landscaping, it wouldn't exist. But since the old model of finding and tracking down free quotes on lawn care in Parma has become so stilted and time consuming, GreenPal is slowly becoming America's first choice.
With GreenPal's services, you can look up, locate, and talk to any local lawn mower and major landscaping company from Hetzel Park, Dogwood Estates, and Padua Islands. Although we are national, we strive to keep your results as local as possible. As far as Ohio goes, we have gotten vendors as close as wtihin a few miles in Fernhill Metroparks and Greenbrier.
With apps like Uber taking stage as a must have app, homeowners across the nation are downloading GreenPal. With so much time to spend on work and family, lawn care is almost one of those chores you might dread to do. However, with an app like GreenPal, all that work googling, youtubing, and cold calling lawn care services in Parma, Oh are gone for good. Now, the most work you have to do is sign up for GreenPal.
It takes just five minutes, but you will then have access to Akron's entire directory of the best and most reliable landscape maintenance services. Check out free quotes on lawn mowing, or, if you have a special project, get a quote on your project from as many sources as you'd like.
We make sure that every option on our website is a verified business.Unlike sites like Craigslist, w make sure the lawn mowers who say they are lawn mowers are actually insured and experienced maintenance men and women, not just someone who owns a cheap lawn mower in Parma.
GreenPal can help you beautify your home without the damage to your wallet. Local lawn mowing services are more than willing to sign up for GreenPal because it means access to dozens more clients than they could ever reach. It is time we brought lawn care into the technological age!
When you sign up for GreenPal, the most you will need is a physical address to calculate the average cost of a lawn mowing for your home. If you are a bigger business, or a school like Bryan & Stratton College, wrangling lawn mowing quotes is a matter of messaging the companies themselves through the app. After that, it is all up to you about going through the scheduling! See how easy yard maintenance in Parma can be?
About Parma Ohio
Parma is a city in Ohio, United States.
Parma is the seventh largest city in Ohio, the second largest city in Cuyahoga County, second only after the state capital of Cleveland. A surveyor named Abraham Tappan from the Connecticut Land Company first laid (european) eyes on the land that would become Parma and Parma heights. It was known as Greenbriar then, and had a government under the Brooklyn Township to take on any governmental needs. The name caught on quicker than its original name, Township 6 Range 13. By the time Greenbriar had twenty householders in the mid nineteenth century, the name was replaced by Parma. Dr. David Long, a resident of Greenbriar, had just gotten back from a vacation in Italy and was inspired by the grandeur and beauty. Greenbriar reminded him of Parma, a small city in Italy, and he persuaded the government to consider changing the name. Parma took off pretty slowly at this time. It was mostly agricultural, and a schoolhouse that was located by Parma Heights Cemetery was erected in 1830.
Town Line Road was what stood before The Broadview Road, and Ridge Road was then known as Center Road because it cut through the center of town. The Henninger House was built by a member of the family and has since remained Parma citizens. Their house still holds to this day and is one of the higher points of Cuyahoga County. It is the same area where Erie Indians would send smoke signals to neighboring tribes.
Parma worked hard to make itself a village. The connections of farmers and ranchers were not enough, so the people of the town began to develop. Ridgewood Gardens development began in 1919 in effort to improve and bring in a bigger population. Stahl was the head man behind the planning and development, a resident of Shaker Heights (a Garden City). Many families after WWII began moving to Cleveland's suburbs. This was due to the massive industry economy coupled with affordable housing.
Tired of unreliable lawn services?
So are we... See how it works
Recent lawns mowed in Parma, OH
by GreenPal's community of lawn care pros
Save Time, Save Money,
Book a great local lawn service now with GreenPal.