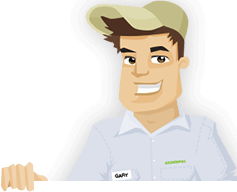 Needing your Lawn Cut?
Get Competitive pricing without the hassle
Book lawn mowing by a pro in Shaker Heights
Order lawn mowing now without calling around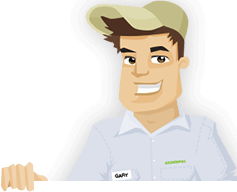 Needing your Lawn Cut?
Get Competitive pricing without the hassle
Book lawn mowing by a pro in Shaker Heights
Order lawn mowing now without calling around
Local lawn mowing services in Shaker Heights Ohio
compete for your lawn

Here are Best Lawn Care Services in Shaker Heights, OH as of Oct, 2019
Here are a few 5 Star Ratings from GreenPal users
Elizabeth Becerra
Yard Cutting in Shaker Heights OH
You can't go wrong with any of these companies really. My husband and I try out someone new every time we need a lawn mowing done, it has yet to fail us! GreenPal does their job that's for sure. We had our trees pruned, some bushes transplanted from one end of the yard to the next, and it looks like they've been there all along. We live way out in Sussex and it has been fun seeing which of these reliable lawn maintenances in Shaker Heights actually mean what they say. So far we haven't been disappointed, and that's saying a lot coming from someone hires out their lawn care for years!
Will Poisson
Lawn Care in Shaker Heights OH
Worth the storage space that's for sure. It's real niche, but I use it almost every week to maintain contracts with local lawn mowing services in Shaker Heights. I own a few rental homes throughout the city, and it is so much easier to go through GreenPal than dealing with the lawn maintenance services in Shaker Heights personally. There are too many working parts when I dealt with them myself. I had a few problems where I would hire someone and they wouldn't show up for days after, and I paid him because I thought he did the job. At least through GreenPal they have to send pictures of the job when requested. It's so easy now, I even donated a landscaping for Hathaway Brown School for my kids.
Heather Brown
Lawn Care Service in Shaker Heights OH
I thought the reviews were made up. There were several in a row for AMG that seemed to good to be true, so I tried looking for them on Yelp. Turns out they were just one of the best yard maintenance in Shaker Heights, according to Yelp. That sold me, and I hired them for a quick consultation on some rotting palm trees I had in my yard. Mr. Paroska was friendly, respectful, and never pushed a contract on me. We talked about my budget, said we'd think about it, and he left. I called him a few days later and he was out in our yard that afternoon. He did a great job! He's become my go-to guy for anything in the yard, it just works out so well that he lives close to us in Ludlow.
Gladys Lucy
Lawn Care in Shaker Heights OH
Great service every time I hire! Thank you Dorenkott Landscaping for all your help! They were so easy to work with, I never felt pressured to sign in to anything. We used GreenPal only because we found like two options ourselves, and we thought there was way more to find. We neglected our yard for years and it got so bad the city issued us a citation lol oops. We found a local landscaper near us eventually. Matt has been awesome, and he cleaned up our yard better than we ever could. We worked out a deal with Laurel School too, so now both our home and our kids' school gets cheap lawn mowing every other week.
Not in Shaker Heights, OH?
Here are GreenPal's lawn service areas
Lawn Mowing Cost Calculator
Find out the average cost for Lawn Care Services In Shaker Heights OH
Have you had any problems contracting local lawn care? If you have spent more than ten minutes of your day looking for great deals on local lawn mowing in Shaker Heights, Oh chances are you are wasting your time. It is possible to do it yourself: either looking through phone books, online, or running around on Craigslist, but we are here to tell you that those days are over.
With GreenPal, all those results you are looking for are brought to you on a silver platter. We do all the guesswork and hunting for the best deals in lawn care. All you have to do is sign up for GreenPal and get it done!
In Shaker Heights (as well as the rest of Cleveland) there are over twenty different lawn maintenance services that are ready to take on your business. These results are the same companies you might find on your own, but you are much better off finding them on GreenPal.
Why? Because on GreenPal, everyone is looking for a good deal and options to fill their schedule up with lawn mowing appointments. That is the beauty about GreenPal! People like you are looking for the best yard maintenance in Shaker Heights, and the same companies are looking for people who need lawn mowing! See how great GreenPal can be for everyone?The best part about is that we have worked hard to bring you local results, as close as your own neighborhood. Not only do we have a page dedicated to Cleveland, but we have hyperlocal results. From Ashby Manor to Lomond, Moreland to Onaway. We were even able to find such local results for Shaker Heights in the small little community of Malvern!
So if you are looking for a neighborly, friendly landscaper to help you with your lawn, look for them on GreePal. Each result is locally sourced, checked, and verified to make they are who they say they are. With our rigorous system, there is no excuse for you not save some money contracting local lawn care through GreenPal!
About Shaker Heights Ohio
Shaker Heights is a city in Ohio, United States.
Shaker Heights, Ohio is a city that shares the Cuyahoga County with major cities such as Cleveland. It boasts a population of just under thirty thousand, and is a suburb of Cleveland. In accordance with the rest of the city, Shaker Heights is considered to be an inner-ring streetcar suburb, skirting just around the eastern edge of Cleveland. Shaker Heights was separated from the greater Cleveland area in 1911 when citizens living in the area voted to separate themselves as a community within the larger city. By the next year, Shaker Village was established, and soon the name became Shaker Heights. The initial developers of Shaker Heights, the Van Sweringen brothers, envisioned Shaker Heights to be a haven from the busy city life.
Shaker Heights is also considered to be one of Cleveland's older suburbs, called the inner-ring. The community borders Beachwood, University Heights, Highland Hills, and Warrensville Heights. It is also a member of a consortium that consists of northeast Ohio suburbs. For what reason this type of group exists, it is unknown.
For one reason or another, the Shaker Heights neighborhoods are all named after the elementary schools. They are anchored as such because in early development, the designers of the community set out elementaries schools first and simply used them as reference points while discussing the city. The term "Heights" in the name refers to the sudden increase in elevation where Shaker Heights resides, from 950 ft elevation around the area to 1050. The term "shaker" refers to the influx of Second Appearing Christians, who believe Jesus, a Middle Eastern jew who fought for the poor, would appear to them first: a group of wealthy, land-hungry Americans.
Tired of unreliable lawn services?
So are we... See how it works
Recent lawns mowed in Shaker Heights, OH
by GreenPal's community of lawn care pros
Save Time, Save Money,
Book a great local lawn service now with GreenPal.