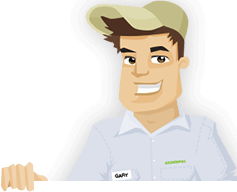 Needing your Lawn Cut?
Get Competitive pricing without the hassle
Book lawn mowing by a pro in Westlake
Order lawn mowing now without calling around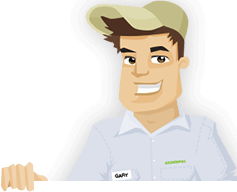 Needing your Lawn Cut?
Get Competitive pricing without the hassle
Book lawn mowing by a pro in Westlake
Order lawn mowing now without calling around
Local lawn mowing services in Westlake Ohio
compete for your lawn

Here are Best Lawn Care Services in Westlake, OH as of Aug, 2019
Here are a few 5 Star Ratings from GreenPal users
Mickey Latham
Lawn Care in Westlake OH
Let me tell you I got straight SCREWED by a lawn care service in Westlake, Ohio because I was not careful. I didn't check their work history or anything. They seemed good enough and I saw their truck around Mastick Woods Golf Course all the time. Well the crew that came out destroyed my yard. The bushes and the trees were torn up from the weed whacker and they balded a few spots where the level changes. The best part? They changed their minds about promising to fix it after they found out how much work it was going to be. I'm not hiring outside of GreenPal again, trust me when I tell you it's worth signing up in case of situations like this.
Darren Schecter
Grass Cut in Westlake OH
GreenPal is pretty good if you are someone like me. I don't have the patience to look for contractors myself to be honest. I know I sound a little lazy, but when you have several rental properties under your belt it gets annoying to schedule cheap lawn mowing in Westlake every week. Some of the guys I call sound like I'm burdening them too, which is bullcrap. I joined GreenPal and it was like night and day. The landscaping services in Westlake on GreenPal want to work, and have no problem going out as far as Olmsted Falls to help me out. Totally worth it if you don't mow your own grass.
Amy Lewis
Lawn Service in Westlake OH
These new app ideas are crazy to me, like who would think of an app specifically to hire a lawn mower?? I guess it works because here I am, seven months later and still using it. Truthfully I have only hired two of the best yard mowing companies in Westlake, but they have been good to me. And honestly I only hired the second one because the first told me he was getting overworked. No problem, I just moved on to the next guy. A lot of these services have great references, some as big as the Barrington Place Apartments. That's okay in my book, my little lawn just needs some loving every now and then, nothing too crazy.
Nate Diaz
Lawn Mowing Service in Westlake OH
It feels funny to be contracting local landscapers in Westlake through an app when I have been doing it myself for so long. But everything I usually ask when meeting with a lawn mower or lawn mowing service near me is already on GreenPal. There are a few things I find out that vets out the pros from the amateurs, and so far GreenPal has done me right. The pricing is fair, and the app works fine. It's just easier to use if you are going to be contracting local yard maintenance in Willoughby, you know? I don't know how it is in other parts of Cleveland, but in West Dover it seems to be working fine.
Not in Westlake, OH?
Here are GreenPal's lawn service areas
Lawn Mowing Cost Calculator
Find out the average cost for Lawn Care Services In Westlake OH
The last thing you need to worry about is whether or not the lawn mowing in Westlake you scheduled is going to show up. Sounds counterintuitive doesn't it?
That's what we thought, and we found it strange that with all the yelp reviews about cheap lawn mowing in Westlake, Avon, as far out as Sheffield, and south as Cahoon Creek no one could find much other lawn maintenance services in Westlake. When we ran our surveys over the area though, there were way more local lawn mowers in Westlake who stick close to their neighborhoods. The rest of Cleveland was no different. That is when we knew the small suburbs of Westlake were perfect for our services.
If you have had a bad experience with any landscape maintenance service in Westlake, that is a thing of the past. Our review systems keep careful track of who is doing a good job, and one bad experience can wreak havoc on a rating. It's an easy thing to mow a lawn, to be quite honest, but to tout your skills as worthy of charging a price, we ensure that they have the privilege to do so.
GreenPal is a mix of landscapers, gardeners, and lawn mowing services that range from small scale lawn mowers and general maintenance, to full-scale landscapers and big operation lawn care services in Westlake. We are the hub of the interaction between homeowners and contractors. When you add into the fact that we offer homeowners to sign up for GreenPal for free, it is practically a service for you to cut 90% of the work. Why look through phone books for cheap lawn mowing in Westlake, when we have the entire catalogue on one page?
This is the future of lawn care. With apps like Uber showing the world what is possible for the service industry, it is only a matter of the right programs to help anyone with professional landscapers, maids, or mechanics. The possibilities are endless.
About Westlake Ohio
Westlake is a city in Ohio, United States.
Westlake, Ohio is a suburb of Cleveland, one of the numerable suburbs scattered throughout the city. Its creation came about after government officials designated Cleveland to be too big to just be Cleveland. Thus, in a referendum in the late twentieth century, as Cleveland grew in population due to migration and a rising manufacturing economy, suburbs were carved out so that basic necessities like grocery stores, gas stations, and boutiques could better serve their community. Westlake lies, as far as Cleveland is concerned, twelve miles from downtown. As of the last census, the city of Westlake had a population of thirty-two thousand. Of those thirty-two thousand people, there were thirteen thousan households, eight thousand families in those households. The density of this population came out to be around two thousand people per square mile. This density broke up to about nine hundred people per square mile.
Ninety-one percent of the population is white, less than two percent African American, less than one percent Native American, four percent Asian, and 2.5 percent of Hispanic of Latino origin. The area known as Westlake first began as a settlement, settled by the same people who were behind the Dover Township. Westlake's settlement first began on October 10th, 1810. In the northern part of the township, Bay Village seceded from Westlake. North Olmsted also took up a piece of Westlake in 1912. What was left of the township became Dover Village, and with it a piece of Olmsted Township. By the late forties, the little unknown village of Dover Village became Westlake. This was done to avoid any confusion between the community now known as Westlake with Dover, Ohio. A businessman of the same name took the case to court, insisting that two names be named after him because he paid for it.
Tired of unreliable lawn services?
So are we... See how it works
Recent lawns mowed in Westlake, OH
by GreenPal's community of lawn care pros
Save Time, Save Money,
Book a great local lawn service now with GreenPal.