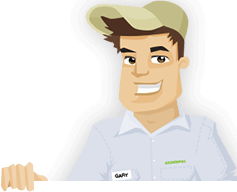 Needing your Lawn Cut?
Get Competitive pricing without the hassle
Book lawn mowing by a pro in Euclid
Order lawn mowing now without calling around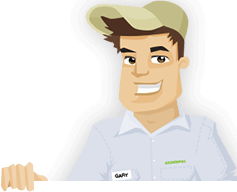 Needing your Lawn Cut?
Get Competitive pricing without the hassle
Book lawn mowing by a pro in Euclid
Order lawn mowing now without calling around
Local lawn mowing services in Euclid Ohio
compete for your lawn

Here are Best Lawn Care Services in Euclid, OH as of Sep, 2019
Here are a few 5 Star Ratings from GreenPal users
Mickey Latham
Grass Cut in Euclid OH
I had to get out of my last deal because of GreenPal. I was totally okay with paying the extra fifty for cutting the contract early, the amount of money I'd save just from two months of GreenPal was well worth it. If you knew how much I was paying before you'd probably laugh, but I'm laughing now. I've saved literally hundreds of dollars just from switching services, and that is no easy feat for someone who lives in Noble. If you want your money saved, you are better off looking for a cheap lawn mower in Euclid on GreenPal.
Anne Stump
Lawn Care in Euclid OH
Lawn care is a necessity for me. I travel so much that within a few months of moving around the last thing I want to come home to is a messy home. I can handle the inside, but even then I'll snoop around Craigslist for a maid. I got on GreenPal just because the deals were better, but I was really sold once Dan came over for a quick lawn mowing near me. I live right in front of Coulter Avenue Park, so you know my competition is stiff, but Atlas Landscaping does a great job giving me a fair chance. If you need a reliable landscaper in Euclid that is going to be responsible, I know just the guy.
India Brown
Yard Cutting in Euclid OH
GreenPal is pretty handy, not really necessary yet. I hired about seven times and found someone I could use for the rest of the year and that was that. I will say that GreenPal is perfect for people who don't need an affordable yard maintenance in Euclid, Oh on a regular basis. If you are just looking for something quick and a cheap lawn mowing service in Euclid, OH, then GreenPal is definitely worth it. I don't know how it is in other suburbs, but here it has an okay presence. I just can't constantly hire new lawn maintenance services in Euclid because of where we live. You have to get approval by the Brookwood Beach Estates, so it's kind of a hassle to keep hiring new local lawn mowers in Euclid.
Hal Enriquez
Lawn Care Service in Euclid OH
I would be cautious about any local lawn mowing service in Euclid, OH, but so far every landscape maintenance in Euclid I have hired has done me right. I contract out my lawn care pretty frequently (I hate doing it) so I'm very picky about who is coming over to mow my lawn. Michael has really shown out though, every time I hire him he is on the ball. He sends me a picture after a lawn mowing visit, calls to let me know about any problems. If you need a local lawn mowing in Shoregate or anywhere in Euclid, Michael is going to be your best bet.
Not in Euclid, OH?
Here are GreenPal's lawn service areas
Lawn Mowing Cost Calculator
Find out the average cost for Lawn Care Services In Euclid OH
Welcome to GreenPal! Your search for the best deals in local lawn maintenance in Euclid are over. No more scratching through old phone books or navigating through the web of the internet. With GreenPal, you can hyper-localize every options for cheap yard maintenance near you to your neighbors. No corporations, no faceless businesses, just local lawn mowers who you might have walked by in the grocery store.
We are committed to helping you find the best deals in lawn care, from simple weekly lawn mowings to entire landscaping renovations. Our service allows you to do this all for free!
When you sign up for GreenPal (a process that takes only a few minutes) you will have access to your city's database of local lawn mowers. These are the same people you might find on Craigslist, but without the potential for getting scammed. We understand the fear of that well, and we aim to keep your information safe before anything else.
Our biggest weapon against scammers and fraud is our application process. We require strict standards and documents that no one could fake, things like pictures of recent work, equipment, business credit checks, and a check on their clientele. If there is something not quite right about a landscape maintenance in Euclid documents, we look further into it before we let them on the page. We are that committed!
It pays to do things right, because with GreenPal every vendor that jumps onboard immediately sees a jump in business. This is because we brought the clients to them instead of the other way around. Not many people know this, but the best yard maintenance in Euclid, up until now, resort to business cards or flyers to promote their business. This is 2018! Instead of tasking ourselves with building a website for every single local lawn mower across the nation, we decided to connect both sides of the market. Hence GreenPal!
Now, it doesn't matter where in Cleveland you live in. You could live near Loganberry Ridge and still find yourself a decent landscaper to help you with your lawn care. How much more easier can contracting local lawn mowing in Euclid, Ohio be?
About Euclid Ohio
Euclid is a city in Ohio, United States.
Euclid, Ohio is one of the many inner city suburbs that make up Cleveland, Ohio. What makes Euclid stand out among the suburbs, however, is that its population reaches higher than most suburbs in Cleveland with almost fifty thousand. Not many cities celebrate their bicentennial as much as Euclid, whose Wikipedia page mentions that they celebrated their bicentennial with a festival in 2009. The city was not named after the businessman or first settler that marked the territory with stealing native land. Instead, as an ode to mathematics, the city named itself Euclid after the Greek mathematician.Euclid, Ohio was settled in 1796 and was established as township by the time 1809 hit. It took almost another one hundred years before Euclid became a village, and by the time of the Great Depression in 1930, it was honored as a city of Ohio.
In a landmark case Euclid v. Ambler, the city of Euclid took Ambler Realty Co. in 1926 to the Supreme Court for zoning laws. Ambler Realty owned sixty-eight acres of land in Euclid. In an attempt to prevent Cleveland from growing into an industrial wasteland. The case was a landmark for suburbs in the rest of the country as realty corporations were quickly building the America as it looks today: gray buildings and city megaplexes. In terms of the rest of Ohio, Willowick lies to the northeast of Euclid. Wickliffe lies to the west, and Lake Erie to the west.
Tired of unreliable lawn services?
So are we... See how it works
Recent lawns mowed in Euclid, OH
by GreenPal's community of lawn care pros
Save Time, Save Money,
Book a great local lawn service now with GreenPal.