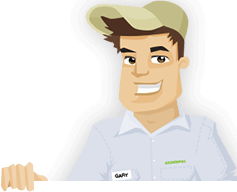 Needing your Lawn Cut?
Get Competitive pricing without the hassle
Book lawn mowing by a pro in Doylestown
Order lawn mowing now without calling around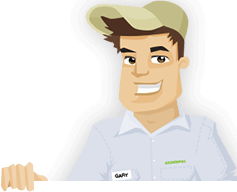 Needing your Lawn Cut?
Get Competitive pricing without the hassle
Book lawn mowing by a pro in Doylestown
Order lawn mowing now without calling around
Local lawn mowing services in Doylestown Pennsylvania
compete for your lawn

Here are Best Lawn Care Services in Doylestown, PA as of Oct, 2019
Here are a few 5 Star Ratings from GreenPal users
David Thrower
Grass Cut in Doylestown PA
My home near the Kerr Spring part of Doylestown has been struggling with lots of leaves piling up from all the trees in the area. It's frustrating enough as it is, but the team at Cut You Need does well with cleaning up my yard every time they come over. They help with lawn mowing efforts every two weeks, and they always clear off the leaves beforehand. I love how the team does well with cleaning off the surface and with ensuring everything is tidy and well-kept. The best part is that they don't charge anywhere near as much as what some other teams in the area charge.
Jose Worley
Yard Cutting in Doylestown PA
My business on Broad Street has a yard that tends to wear out rather quickly, but the good news is that the team at Supremecuts is always there to help me out. I love how the team at Supremecuts helps with reviewing the quality of my yard and with caring about how well the surface looks. They come to my yard to examine the surface every two weeks and always make sure to mow the surface well enough. The team is very careful and always ensures that what I have is handled well enough and without worry over how everything looks.
Erma Cherry
Lawn Mowing in Doylestown PA
The great things that the people at JCBest have done for my yard have helped to ensure the surface looks beautiful. I love what the team at JCBest does at my home on Oakland Avenue with handling my yard and trees every two weeks. They do well with maintaining their mowers and with cleaning up the grass after they are done with the grass cutting process. I never have to worry about my yard being worn out or otherwise yard to care for thanks to what the team here has to offer. It is great to have a team that understands what I require the most out of my yard.
Alonzo Jacquez
Yard Mowing in Doylestown PA
My landscape on West Street has never looked better, thanks to the people at Family Lawn Care. They helped me with checking on the quality of my landscape and with cleaning off the leaves that kept landing on the space. I also like how they helped with reviewing the groundcover features around my landscape. They cleaned up all the weeds around my yard and also checked on how well the place was taking in water. The thorough work that they put in ensured that my landscape would continue to look outstanding throughout the entire year, even in the winter months.
Not in Doylestown, PA?
Here are GreenPal's lawn service areas
Lawn Mowing Cost Calculator
Find out the average cost for Lawn Care Services In Doylestown PA
The yards around Doylestown PA often feature bright and beautiful trees and more than enough room for elaborate landscapes. Look around Green Street, and you will find many large trees all around the area. But while such features can be beautiful, they often require an extensive amount of maintenance. You would need to keep leaves from littering your yard while also preventing weeds from growing around your trees or landscape spaces.
Fortunately, there are many lawn care providers in Doylestown PA that can help you with your yard. You can find many teams from Washington Street up to Swamp Road. The best part is that you don't have to worry about what it would take for you to hire someone for help. You can use the GreenPal app to find a team that will assist you with your work needs.
The GreenPal app will provide you with several points surrounding what you can find when hiring lawn care providers in Doylestown PA. You will get information on what each team has to offer based on available services. You'll also learn more about these teams through reviews that have been left by real people who have hired these services in the past. The thorough information you will get off of the GreenPal app will help you ensure you have the support you need for maintaining your lawn.
You will find different yard maintenance teams on GreenPal based on your location. The app includes details on the best teams in the area based on where you are, whether it is near the Doylestown Country Club or somewhere a little further off like around the Veterans Memorial Park.
You can also reserve services directly through the app. It only takes a few moments for you to reserve services or to transfer contracts through the app. You can also pay for services directly off of the app if desired.
There's never a need to worry about who you're going to run into when hiring something through the GreenPal app. All the teams featured on the app are ones that have been certified to work for all the needs you have. These include teams highlighted through the Central Bucks Chamber of Commerce. The group focuses on confirming various small businesses in Doylestown and other parts of Bucks County, including lawn care providers. You're never going to run into someone who might be questionable when you use the GreenPal app for help.
Best of all, the GreenPal app is free to download and use. You only have to pay for the yard care services that you utilize when you hire someone off of GreenPal. You can even get a general estimate for services through the app if desired during your work.
Look for the best lawn maintenance teams in Doylestown PA through the GreenPal app today. You will find that there are plenty of groups around Doylestown who are available to assist you with all the lawn mowing and landscape maintenance efforts you need help with.
About Doylestown Pennsylvania
Doylestown is a city in Pennsylvania, United States.
Doylestown Pennsylvania is a borough in the central part of Bucks County. The town is about 35 miles north of Philadelphia. The town links to Philadelphia through South Easton Road or Route 611 as well as through a station at the end of the Lansdale/Doylestown SEPTA rail line.
The Central Bucks School District operates schools in the town. Central Bucks West High School and Lenape Middle School are both in Doylestown.
The Doylestown Hospital on West State Street is the main health care center in the borough. The hospital is operated by Doylestown Health and has been in operation since the early twentieth century.
The Doylestown Airport is on the northern part of the borough. The airport is a general aviation hub.
Most of the commercial activity in Doylestown PA is on the northern part of Easton Road. The Cross Keys Place is a large shopping complex located across the street from the Doylestown Airport.
The Intelligencer is a newspaper that operates out of Doylestown. The Intelligencer is a daily paper that serves much of Bucks County and portions of nearby Montgomery County and is one of the largest regional papers of its kind in the are.
Doylestown PA was formed in 1745 after William Doyle earned a license to build a tavern. The borough grew in the early nineteenth century through the construction of the North Pennsylvania Railroad and later through the introduction of gas lights. The city experienced dramatic growth in the 1950s following the construction of hundreds of new residential homes.
Doylestown has a population of 8,000. The population total has remained relatively unchanged since the 1970s.
The Mercer Museum is located in Doylestown. The museum was formed by Henry Chapman Mercer and features various artifacts relating to the early history of the United States.
The James A. Michener Art Museum is another site in Doylestown devoted to the area's history. The museum is housed in an old prison building and features many works of art produced by people from the Pennsylvania Impressionism school of art. Houses that were once owned by Pearl S. Buck and Oscar Hammerstein II are also in Doylestown.
Tired of unreliable lawn services?
So are we... See how it works
Recent lawns mowed in Doylestown, PA
by GreenPal's community of lawn care pros
Lawn Care Service by

Today Homescaping

SERVICE REQUESTED:

Yard Cutting in

2 weeks:

Ordering Lawn Cutting:

Looking for a mow on August 2 and once per week thereafter through August 23 (4 total times)

Lawn Cut by

Today Homescaping

SERVICE REQUESTED:

Yard Mowing in

2 months:

Ordering Lawn Service:

Looking for a mow on August 2 and once per week thereafter through August 23 (4 total times)

Lawn Care Service by

Today Homescaping

SERVICE REQUESTED:

Lawn Mowing Service in

2 months:

Ordering Lawn Cut:

Looking for a mow on August 2 and once per week thereafter through August 23 (4 total times)
Save Time, Save Money,
Book a great local lawn service now with GreenPal.