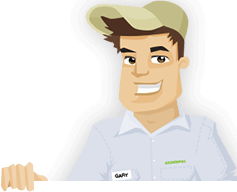 Needing your Lawn Cut?
Get Competitive pricing without the hassle
Book lawn mowing by a pro in Willow Grove
Order lawn mowing now without calling around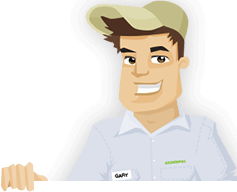 Needing your Lawn Cut?
Get Competitive pricing without the hassle
Book lawn mowing by a pro in Willow Grove
Order lawn mowing now without calling around
Local lawn mowing services in Willow Grove Pennsylvania
compete for your lawn

Here are Best Lawn Care Services in Willow Grove, PA as of Sep, 2019
Here are a few 5 Star Ratings from GreenPal users
Stacy Whitehurst
Lawn Mow in Willow Grove PA
My neighbor shared a link to GreenPal with me after telling me she hired her Willow Grove lawn care service through them. If she had not sent it to me, I would have likley never tried it, but I am glad I did. It took only 3 minutes to sign up. Immediately after that lawn care bids were coming in fast. I selected the lawn care provider with the best ratings, and what a great choice it was! As a full time student at Penn State in Abington I can't maintain my own lawn, or put up with excuses of why it is not getting done. With GreenPal finding lawn care service near me was easy, and it was certainly on of the best choices I have ever made!
Phillip Franklen
Grass Cut in Willow Grove PA
Technology is changing so quickly, who would have guessed that I would be able to get lawn care bids for my Willow Grove lawn in minutes, using an app. There truly is an app for everything these days. I simply signed up for GreenPal, and within hours I had found my current lawn care provider through GreenPal. I never have to worry about keeping up with them either, GreenPal does it for me. On the off chance they are late, GreenPal updates them on its own! Living off of the Delaware River i want to enjoy the view I worked hard to own. With GreenPal, maintaining my Willow Grove Lawn could not be easier!
Steven Humphry
Yard Cutting in Willow Grove PA
After I get back to my Willow Grove property from working all day in Philadelphia, the last thing I want to do is to mow my lawn, or even think about having to get it handled. Fortunately with a quick Google search of lawn care near me, I found GreenPal! Within a few hours I had 5 bids, and the next morning my lawn was cut! Now on my spare time, I can venture out to one of Willow Groves museums such as the Harold F. Pitcairn Wings of Freedom Aviation Museum. Seriously, thanks to GreenPal, and the lovely contractors they carry, my lawn is cared for week after week!
Betty Greenbrier
Lawn Cut in Willow Grove PA
Getting the grass cut near me in Willow Grove, PA used to be a huge challenge. A few years ago, I used to use Craigslist to hire all of my contractors. For whatever reason Craigslist flopped, but GreenPal filled the void. Seriously it is simple to use and I get expert levels of care every time my lawn is cut! Whether I am at work or spending time at Buehler Park Nature Study Area, I can relax knowing that my grass will be mowed week after week. All with little effort on my end.
Not in Willow Grove, PA?
Here are GreenPal's lawn service areas
Lawn Mowing Cost Calculator
Find out the average cost for Lawn Care Services In Willow Grove PA
Lets Face it, finding reliable lawn care is difficult. Between scheduling and no show time after time, it can be a real pain to keep up with your lawn maintenance needs. We have a solution.
Welcome to your GreenPal's page for Willow Grove, PA Find just a few of the top rated lawnmowers in Willow Grove. Landscaping and lawn maintenance companies are now available for hire at any point in time.
Once you sign up for GreenPal, you can meet, message, and coordinate prices for all your lawn care service needs. From basic yard mowing to tree removal, pruning, edging, and even total landscape renovation, GreenPal can help you find the company which suits your needs. We know how hard it can be to track down a good lawn care company, so we've done the hard work of finding the best in the industry to make your life easier.
We hyper-localize our city pages because most of our customers are homeowners just like you. This page will connect you with cheap and reliable lawnmowers and landscapers in Willow Grove or all of Pennsylvania for that matter.
You may have been asking yourself, with all the lawn care issues in your neighborhood, how do I find a good landscaper without getting ripped off. We have a strict vetting system that is in place to combat exactly that. With our specially tailored services, all landscapers are checked for several key factors. Including proof of equipment, proof of past work, and most importantly they are each subject to the homeowner rating system. This system allows all homeowners to rate service every single time the landscaper performs a service.
Companies that apply for our site, meet heavy requirements. We turn away and lawn care companies which have inadequate equipment to service our professional level, that is why we do our strict vetting process. We ensure that only the best landscapers will be available through our site.
We go through all of this to protect those that use our service from those of been more harm than good. The lawn care business is tricky, and it can be discomforting to make strangers from Craigslist and give them your personal address. This is the kind of information you don't want in the wrong hands, and using our site prevents you from giving your information to complete strangers.
If you do not want your information falling into the wrong hands, are tired of poor lawn care service, or just want someone to show up on time for once, we are here for you. Don't stress out any longer, will go through the difficult process of finding a good lawn care company. We have made everything simpler, so that you can focus on other things in your life.
Signing up takes as little as five minutes, and after we have your information we will start connecting you with local lawnmowers in Willow Grove, Pennsylvania . Once we have determined a fair price for cutting your grass, companies can contact you and offer their best price. It is really that easy and the next morning you have several options in you inbox. Welcome to the future lawn care, welcome to GreenPal. We also have lawn care service providers in Springfield, Doylestown, Bensalem, Media, Lansdowne, West Chester, Concordville, Aston, Abington, Glenside, Willow Grove, Bala Cynwyd, Jenkintown, and King of Prussia, Pennsylvania.
About Willow Grove Pennsylvania
Willow Grove is a city in Pennsylvania, United States.
Willow Grove, Pennsylvania is a census-designated place in the county of Montgomery, Pennsylvania. This community is located in Philadelphia's northern suburbs. The town boasts a humble population of 15,726 according to the 2010 census. Located in Upper Dublin Township, Abington Township and the Upper Moreland Township as well. Once known as Willow Grove Park, Willow Grove, was an amusement park that was open from 1896 to 1976. The park was located at what is now the site of Willow Grove Park Mall. Considered an edge city of Philadelphia, Willow Grove has large amounts of retail as well as office space.
One of the significant landmarks in Willow Grove is Naval Air Station Joint Reserve Base Willow Grove. It was located northwest of the Willow Grove CDP in Horsham Township.. But it has now transitioned into Horsham Air National Guard Station in September 2011. As of the 2010 census there were 6,389 households. Of which 30.0% had children under the age of 18 living in them.
Of those 6,389 households 53.3% were composed of married couples living together. 10.0% had a female householder with no husband present, and 33.4% were non-families. Of all the households 28.1% were made up of individuals. 11.3% had someone living alone who was 65 years of age or older. In Willow Grove, Pennsylvania the average household size was 2.46 and the average family size was 3.05 according to the 2010 census.
In the Willow Grove metropolitan, the population is quite spread out statistically. The average age is 38 years. For every 100 females living in Willow Grove, there were 89.3 males. For every 100 females age 18 and over, there were 85.5 males. Willow Grove is a very laid back suburb of Philadelphia. Located directly north of Philadelphia, a large part of the community commutes back and forth to work.
Source: Wikipedia
Tired of unreliable lawn services?
So are we... See how it works
Recent lawns mowed in Willow Grove, PA
by GreenPal's community of lawn care pros
Save Time, Save Money,
Book a great local lawn service now with GreenPal.