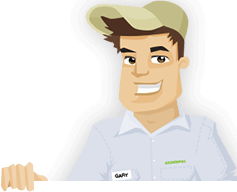 Needing your Lawn Cut?
Get Competitive pricing without the hassle
Book lawn mowing by a pro in Springfield
Order lawn mowing now without calling around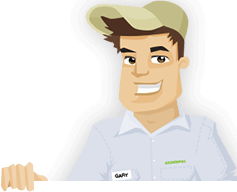 Needing your Lawn Cut?
Get Competitive pricing without the hassle
Book lawn mowing by a pro in Springfield
Order lawn mowing now without calling around
Local lawn mowing services in Springfield Pennsylvania
compete for your lawn

Here are Best Lawn Care Services in Springfield, PA as of Oct, 2019
Here are a few 5 Star Ratings from GreenPal users
Steven Wilson
Yard Cutting in Springfield PA
It's often hard for me to have the time to get the lawn cut at my home in Dream Valley, but the people at Lush Landscaping can help me with this part of handling my yard. The team does well with reaching my home and with mowing the grass every two weeks. Their grass cutting effort is always thorough, and they do well with cleaning up the grass after they are finished as well. I love how the team does well with seeing that my yard is handled well and that the area looks great without lots of weeds all around the place.
Shanonn Broussard
Lawn Mow in Springfield PA
The team at Family Lawn Care does well with mowing my lawn every two weeks. They come to my home in Rolling Green when I ask them to, and they always come prepared for the task at hand. They never have to go back and forth to get the stuff they need for caring for my lawn. The team always talks with me about what it takes to get my lawn cut and how well things like cutting height and pattern can make an impact on my yard. The people here are friendly and understand all the things that have to be done for my yard to keep the surface looking beautiful.
Dolores Baeza
Grass Cut in Springfield PA
Eli Mowing knows what works for my yard in the Old Marple neighborhood. They are very careful with taking care of my yard and with ensuring there's nothing wrong with how the grass is growing. The surface looks beautiful, not to mention the area doesn't have lots of weeds growing all around the place. I love the thorough work that the people at Eli Mowing have put in for managing my yard and seeing the place looks more beautiful than anything else around the area. It does pay to have a talented team like these people on hand to help me with getting my yard to look outstanding.
Anna Oman
Lawn Care in Springfield PA
The people at Supremecuts were pleased to help me with mowing my lawn in the Colonial Park area. I found that they were a whole lot friendlier and cordial than what I have come across in the past. The team at Supremecuts reviewed the quality of my yard and found that it would be easy for me to get my yard cut well. They did well with checking on how well my yard should be trimmed and ensured that everything would be cut to the proper height. I love the thorough and careful work that the people at Supremecuts have put in surrounding my yard.
Not in Springfield, PA?
Here are GreenPal's lawn service areas
Lawn Mowing Cost Calculator
Find out the average cost for Lawn Care Services In Springfield PA
Homes around Springfield, PA can come with many beautiful features from elaborate landscapes to unique decorative grasses. The work that you can get on your home from Dream Valley to Sproul can vary, but it should be planned out to where you've got someone who can assist you with trimming or mowing anything that you might have. The great news is that it is not overly challenging to find a quality yard care team, thanks to what we at GreenPal have to offer.
At GreenPal, we want to make it easier for people to find yard maintenance teams in Springfield, PA. Whether you've got a commercial property on the Baltimore Pike or you have a home a little further up north on the Indian Rock Park area, you can trust us at GreenPal for help with finding lawn mowing providers that you can trust.
Our team works only with the best lawn care providers in Springfield, PA. We always review the quality of each lawn mowing team listed here to confirm that each entity is suitable for hire. Our lawn mowing providers are listed through trustworthy groups such as the Delaware County Chamber of Commerce. We focus on ensuring your yard is supported by only the best teams that have experience and care on their side.
The reviews you'll find on our app will help you see teams that real people have hired in the past. Each review for every provider listed here comes from people who have used our app to find these teams. You'll find information from people that have trusted these entities over the years. The best part of our work at GreenPal is that we always ensure each team listed is one that you can trust.
It will not take long for you to find out who is in your local area either. You'll find that the teams available for you may be different in Golf View Estates than they are in another section of Springfield, PA. Fortunately, the results you will get will be based on where you are looking for help. The best part of this is that there are more options for yard care services available through the app than what you might expect.
You'll also get a rough idea of what you might have to spend on lawn mowing services in the city. The app lists points on what you can spend based on factors like the location of your yard, how often you need to get the lawn cut, and how large your place is. We'll ensure you have the help you require surrounding how well your yard is to be cared for and what you will get out of the surface where you are.
Download our app today to find the best lawn care providers in Springfield, PA. Our team at GreenPal is devoted to ensuring you'll have the help you need when finding the right lawn mowing providers and landscape maintenance teams around the city and anywhere else in Delaware County.
About Springfield Pennsylvania
Springfield is a city in Pennsylvania, United States.
Springfield Pennsylvania is a township found in the northern central part of Delaware County. The municipality is a southwestern suburb of Philadelphia. Springfield links to Philadelphia through the Media/Elwyn SEPTA rail line. The Morton-Rutledge and Secane stations are both on the southern end of the township.
The Springfield Mall is in the southern part of the town on Baltimore Pike. The mall features more than half a million square feet of retail space. The mall is on the site of one of the first suburban Strawbridge's retail stores.
The Crum Creek goes through the western end of Springfield. The creek moves down to Swarthmore College, which is directly outside of Springfield to the south in the town of Swarthmore.
The Springfield Friends Meeting House is one of the most historic sites in the town. The house was built in 1850 and was utilized as a Quaker meeting house. The house continues to operate as a place for worship and is also home to the Peace Center of Delaware County.
Springfield PA was formed in 1686 by various Quakers who arrived in the Pennsylvania colony alongside William Penn. The town was utilized for farming early on. Many of the roads in the town are named for the families who lived in the area at the time. Numerous mills were established in the late nineteen century. The Baltimore Pike was established in the early twentieth century as a center for commercial activity in the area.
Springfield, PA has a population of about 24,000. The city's population has remained consistent since the 1960s.
The Springfield School District covers the public schools in the town. Springfield High School and E.T. Richardson Middle School are the largest schools in Springfield. Private schools in the area include multiple Catholic schools such as the Cardinal O'Hara High School.
There are 24 parks located in Springfield, PA. These include such parks as the Elson Glen, Walsh, Halderman, and Jane Lownes Parks.
Tired of unreliable lawn services?
So are we... See how it works
Recent lawns mowed in Springfield, PA
by GreenPal's community of lawn care pros
Save Time, Save Money,
Book a great local lawn service now with GreenPal.