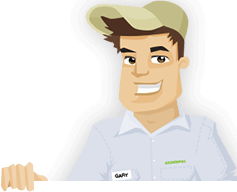 Needing your Lawn Cut?
Get Competitive pricing without the hassle
Book lawn mowing by a pro in King Of Prussia
Order lawn mowing now without calling around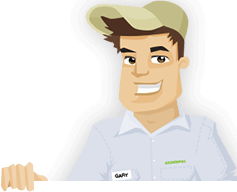 Needing your Lawn Cut?
Get Competitive pricing without the hassle
Book lawn mowing by a pro in King Of Prussia
Order lawn mowing now without calling around
Local lawn mowing services in King Of Prussia Pennsylvania
compete for your lawn

Here are Best Lawn Care Services in King Of Prussia, PA as of Aug, 2019
Here are a few 5 Star Ratings from GreenPal users
Lisa DeMartina
Lawn Maintenance in King Of Prussia PA
I had Superior Asset Management come over to my property recently for a big renovation task. The group was more than happy to help me with many of the things I needed for my yard. They trimmed my bushes, cleaned out the weeds near my mailbox, power washed the driveway, and even helped clean off my windows. My home in Henderson Square looks like it did when I bought it a few years ago. I never imagined that it would get back to its former glory, but that's what the people at Superior did for me.
Michael Bragg
Lawn Care in King Of Prussia PA
The people at MacBain Landscaping have been working for my hotel near Mall Boulevard for nearly a year. They access my hotel every month to trim the trees and bushes all around. They have been providing me with great solutions for maintaining my yard without a struggle. The team always cleans up after they finish taking care of my property. Everyone here understands what is necessary for my yard. Everything looks professional and well-decorated thanks to the hard work that they have been providing. I appreciate the work that everyone at MacBain Landscaping has been completing for my yard.
Angela Copeland
Grass Cutting in King Of Prussia PA
The great work that everyone at Cut You Need provided for my yard in Lowell Hills has been essential in giving my yard a brilliant look. I had been dealing with some flooding issues on occasion, what with my home being close enough to the river. Cut You Need helped me with repairing the drainage features around my yard. They also aerated my yard and added new seed to allow everything to grow. The team was complete and thorough in their work, not to mention they didn't waste my time in having me wait to show up. They came over while I was out at work.
Lauren Durr
Lawn Mowing Service in King Of Prussia PA
No one in King of Prussia has understood what my yard in Dartmouth Hills needs as the people at J&A Landscaping do. They know what it takes for my yard to grow and to look beautiful. Their lawn mowing service works at the right times of the year, plus they go over my yard with care and without tearing up the bed. They've been assisting me with removing weeds as well. Their power raking service has also helped in clearing out all the leaves and other bits of debris that keep building up around my yard.
Not in King Of Prussia, PA?
Here are GreenPal's lawn service areas
Lawn Mowing Cost Calculator
Find out the average cost for Lawn Care Services In King Of Prussia PA
You might find it easy for you to hire many service providers in King of Prussia, PA. You might have been able to get a pet sitter or car washer to come to your property to take care of whatever you have with ease. But finding lawn care providers is another story.
You cannot afford to skip on quality when finding lawn care providers in King of Prussia. There are too many ins and outs surrounding lawn care for you to consider. It may be a challenge to try and maintain your yard by yourself. But the good news is that you don't have to waste all day trying to find the best lawn mowing providers in King of Prussia. You can use the GreenPal app to get the answers you need when looking for the best services in the area.
GreenPal is here to give you thorough details on everything you can do for your home in King of Prussia. With GreenPal, you can find information on everything from lawn mowing companies to property management groups. These teams understand the ins and outs of lawn maintenance. They can also help you with maintaining your landscape if necessary.
You can use our app for any property you have that requires assistance. Homes around Abrahams and Dartmouth Hills often feature lots of trees that need extra help. The companies you can find on GreenPal can help you with cleaning up after these trees and with trimming them to keep them from growing in the wrong directions.
Meanwhile, commercial property owners can benefit from what GreenPal has to provide. Properties on the Dekalb Pike often feature small yards that accentuate the appearance of a business site. The companies on GreenPal will assist you in keeping these features clean and beautiful.
The work that you can hire through GreenPal can work everywhere from Mall Boulevard to Ross Road. You'll have plenty of help from the best companies in King of Prussia, not to mention more free time. Think of what you could be doing at the King of Prussia Mall with the money that you save and the extra time you have.
Each service provider you will find on GreenPal has been certified for work. GreenPal uses a thorough vetting process to figure out which companies are worthy enough to appear on the app. The effort ensures you will only come across groups that understand what it takes to make a yard look its best. These companies are also certified by groups like the Montgomery County Chamber of Commerce, so you will never have to question anyone you are hiring for help.
You can move between providers on the app if needed as well. Payments can be accepted through GreenPal if desired too. The app is your one-stop approach to lawn maintenance.
Download the GreenPal app, and get started in finding lawn care providers in King of Prussia that you can trust. It has never been easier for people in King of Prussia and elsewhere in the Philadelphia area to find the lawn and landscape maintenance companies that they can trust.
About King Of Prussia Pennsylvania
King Of Prussia is a city in Pennsylvania, United States.
King of Prussia, Pennsylvania, is a city northwest of Philadelphia. The city is about 20 miles outside of downtown Philadelphia.
The King of Prussia Mall is on the southern end of the city and is in between the two highways. The mall is the second-largest in the United States based on leasable area. The mall features about 2.65 million square feet of space and has more than 400 stores.
The Valley Forge National Historical Park is to the west of King of Prussia. The 3,500-acre park features many restored and recreated structures. The park highlights the areas where the Continental Army was camped at for six months in 1778. A colonial home that George Washington used as the headquarters for operations appears in a park of the park.
The Upper Merion Area School District serves students in the city. The Mother Teresa Regional Catholic School is also in King of Prussia.
The Valley Forge Casino Resort is on the western end of the city. The casino features a convention center, a hotel with nearly 500 rooms, and of the state's first legal sports betting sites.
King of Prussia, PA, was first settled in 1719 with the construction of the King of Prussia Inn by Welsh Quakers. The cottage took its name in the 1770s, possibly in honor of Benjamin Franklin's satirical essay "An Edict by the King of Prussia." The city grew in the 1960s through the construction of multiple neighborhoods. King of Prussia is considered to be one of the earliest examples of an edge city. The King of Prussia Mall opened in 1963 and expanded from being an open-air mall to one of the world's largest shopping centers.
King of Prussia is to the south of the Schuylkill River. The city's population is slightly under 20,000.
The interstate highways move through King of Prussia. The Schuylkill Expressway or I-76 and the Pennsylvania Turnpike or I-276 appear respectively on the south and central parts of the city.
A business park is to the northwest of the King of Prussia Mall. There are more than sixty businesses that have offices in the area. Among the largest employers in the city include GlaxoSmithKline, Lockheed Martin, Arkema, BNY Mellon, and HIBU of Pennsylvania.
Tired of unreliable lawn services?
So are we... See how it works
Recent lawns mowed in King Of Prussia, PA
by GreenPal's community of lawn care pros
Save Time, Save Money,
Book a great local lawn service now with GreenPal.