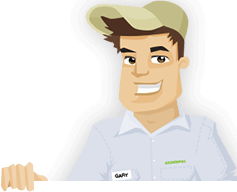 Needing your Lawn Cut?
Get Competitive pricing without the hassle
Book lawn mowing by a pro in Bensalem
Order lawn mowing now without calling around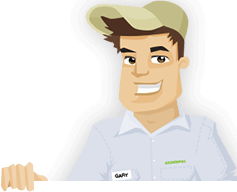 Needing your Lawn Cut?
Get Competitive pricing without the hassle
Book lawn mowing by a pro in Bensalem
Order lawn mowing now without calling around
Local lawn mowing services in Bensalem Pennsylvania
compete for your lawn

Here are Best Lawn Care Services in Bensalem, PA as of Aug, 2019
Here are a few 5 Star Ratings from GreenPal users
Jeanne Morton
Lawn Mowing Service in Bensalem PA
The team at Eli Mowing was very kind to reach my home in Nottingham and to help me with my lawn mowing needs. They talked with me about what I needed for my yard maintenance demands from getting the grass cut at the right height to trimming the bushes around my front door. They were very kind in helping me to identify what I needed for my yard. The best part is that they were very positive in their work and explained to me everything that was to be done for my yard. I appreciate the hard work that they put in for my yard.
Aaron Norris
Yard Mowing in Bensalem PA
Cut You Need saw that I needed plenty of help for caring for my yard in the Eddington area. They were very positive in helping me to mow my lawn and explained to me about what my yard needed based on how high up it could be cut. They were also positive in removing weeds and trimming my trees. I was surprised to hear that they offer a gutter cleaning service too. The people at Cut You Need are very kind and know what it takes to care for my yard and clean everything up well enough to make it all stand out.
James Hayes
Lawn Mowing Service in Bensalem PA
The people at Lush Landscaping came to my home on Bensalem Boulevard to help me with mowing my lawn. They people were fully aware of what had to work, which says a whole lot given that so many people who came out here in the past didn't know much about what to do. The team measured my yard, checked on how damp the surface was, and helped with trimming the edges around the yard. They were very positive and understood what had to be done to care for my yard. I did not have to spend as much money on their services as I did with so many other teams either.
Robert Osborn
Lawn Mowing Service in Bensalem PA
I had a great deal of thatch around my yard in the Berkeley Trace part of Bensalem at the start of the spring. I wasn't sure what to do about it, especially since I haven't had this problem in the past. But the people at J&A understood what had to be done to resolve the issue. The team checked on the quality of my yard and then removed the thatch through a power raking effort. They also re-seeded my yard after they were done. The people were exact and checked on what spots needed to be aerated as well. The careful work they put in ensured that I would have a well-groomed yard just in time for the warm weather to kick in.
Not in Bensalem, PA?
Here are GreenPal's lawn service areas
Lawn Mowing Cost Calculator
Find out the average cost for Lawn Care Services In Bensalem PA
Bensalem PA has many beautiful yards and places that make it a prominent part of Bucks County. You'll find plenty of classy homes in the Franklin Commons area and any more off of the Echo Beach area. But it takes quite a bit of effort to maintain all these yards. The great news is that there are many yard maintenance teams around the Bensalem PA area ready to help all homeowners with their needs.
We at GreenPal can help you with finding appealing yard maintenance teams who understand what your yard might require. We have a full series of listings for you to utilize when finding a quality yard maintenance team in Bensalem, PA. You can use these listings to discover different teams that offer services from essential landscape maintenance efforts to more extensive cleaning tasks. The full points you will notice through what the crews on GreenPal have to provide are worthwhile for your care needs.
Our listing of lawn care providers in Bensalem PA includes many teams that are supported by the Lower Bucks County Chamber of Commerce and Bensalem Business Association among other groups that support businesses in the area. We focus only on listing lawn mowing providers that have been trusted by others and understand the many ins and outs that come with lawn care.
The groups you will learn about on the GreenPal app include many teams that care for every yard in the Bensalem area. These include entities off of Bridgewater Road and Knights Road among other places in the city where businesses may operate off of. The teams have experience with yards of all styles and layouts. You can even find groups that serve the Knightsbridge area among other sites that feature smaller properties or yards.
You can find teams by looking up your location and then by checking on the descriptions listed on the site. The information includes details on what services these teams have to offer, among other things of note. You can also read reviews of different groups based on what people have experienced in the past. The precise details that you'll come across include straight points on what might work for your yard maintenance demands.
The app is free to utilize. You can even use the app if you need contract services. You can get a free review of your property and a general analysis of what it would cost for services based on your location, the size of your yard, and how often you need to get your yard cut. You will discover that the service providers on the GreenPal app will ensure you don't have to spend more than needed on what's available where you are.
You can download the GreenPal app to get information on who's available for your needs. We will assist you with identifying many great teams that will help you with everything from grass cutting to essential landscape maintenance. All the solutions you require for your home can be reserved through the many providers who are available for your needs through the GreenPal app.
About Bensalem Pennsylvania
Bensalem is a city in Pennsylvania, United States.
Bensalem PA is a township in Bucks County. The township is about 18 miles northeast of Philadelphia off of I-95 and another 18 miles southwest of Trenton off of the same highway.
The Parx Casino and horse racing track is in the northwestern part of Bensalem. The complex is home to a casino featuring various games, a poker room, and one of the first sportsbooks in Pennsylvania. The horse racing track is home to many prominent races, including the Pennsylvania Derby, Cotillion Handicap, and Smarty Jones Stakes.
The Neshaminy Mall is also in the northwestern area near the Lincoln Highway or US Route 1. The mall was built in 1968 and is one of the oldest indoor malls in the country. The mall is also home to a 24-screen movie theater, one of the largest in the state. The Marketplace at Neshaminy is located near the mall and includes a variety of shops and dining spaces.
Philadelphia Mills is outside the southwestern end of Bensalem. The mall is one of the largest in the state. The mall is also home to various outlet stores.
The Neshaminy State Park is on the shores of the Delaware River. A tidal marsh area is located there alongside a public swimming pool.
Bensalem PA was formed in 1692. The area appeared on the Holme Map and was settled by a series of people from the Netherlands and Sweden. Benjamin Franklin would regularly travel to Bensalem to visit Joseph Galloway at the Growden Mansion. It is believed that Franklin's kite-flying experiment occurred at Bensalem, although others argue that the event happened closer to Philadelphia.
Bensalem is surrounded by the Neshaminy Creek on the northern and eastern ends. The Delaware River is to the direct south. The closest crossing from Bensalem across the river to New Jersey is to the east on State Route 413.
The population of Bensalem is at about 60,000. Much of the population includes one of the state's largest Jewish communities. The Bensalem Jewish Outreach Center and Congregation Tifereth Israel synagogue are both in the township.
The Bensalem Township School District operates schools in the town. Bensalem High School is the largest public school in the area.
Tired of unreliable lawn services?
So are we... See how it works
Recent lawns mowed in Bensalem, PA
by GreenPal's community of lawn care pros
Save Time, Save Money,
Book a great local lawn service now with GreenPal.